Superior data in UXO survey of important Paris site
Paris, France
Client
French Ministry of Defence
When the French Ministry of Defence identified a location for the new command centre for its army, one of the first requirements was an unexploded ordnance safety diagnosis. Historical studies of the site in Paris suggested the possibility of unexploded bombs following allied forces bombardments in 1943.
Life cycle
Planning, feasibility, conceptual design
Operations and maintenance
Show full process
Safe detection of UXO and other buried objects using specialist techniques and equipment
Fugro was awarded a contract to conduct a UXO (unexploded ordnance) survey of the 1,400 square metre-plot, together with a remediation specialist. Historical data suggested that US Air Force bombs weighing 500 pounds (225 kilogrammes) could have penetrated into the alluvium sediments of the nearby River Seine to a depth of ten metres.
Superior survey method
Using the magcone CPT (cone penetration test) method, a technique little used in France, we provided the French army with the dual advantages of speed and cost effectiveness. This was the only fast method that allowed magnetometer measurements in-depth - well beyond what GPR (ground penetrating radar) and magnetometric technologies can achieve with surface measurements.
The CPT magcone probe is pushed into the ground, continuously and without vibration, at a controlled speed of 2 centimetres per second. It is equipped with a tri-axial magnetometer which measures the intensity and variations of the magnetic field in three directions with high accuracy. At the same time the traditional geotechnical parameters, such as tip resistance, friction ratio, deviation and pore pressure, are also measured.
Our team enhanced the safety systems with the rapid development of an automated stop switch. The additional system can identify a sudden predefined increase in either the magnetic gradient or tip resistance and automatically stops the CPT before coming into contact with a potentially unsafe object in the ground.
Specialist vehicles
The fieldwork involved two teams and almost 300 CPTs operating in a grid measuring 2.65 metres x 2.8 metres. The grid locations were set out using an automated RTK GPS system with an accuracy of approximately 2 centimetres; the hydraulic CPT systems and digital proprietary data acquisition systems were installed in both a 6-wheel drive truck and a crawler vehicle.
The resulting data included some anomalies which, although not identifying bombs, did indicate the presence of scrap metal or deep foundations following the demolition of the previous buildings on the site.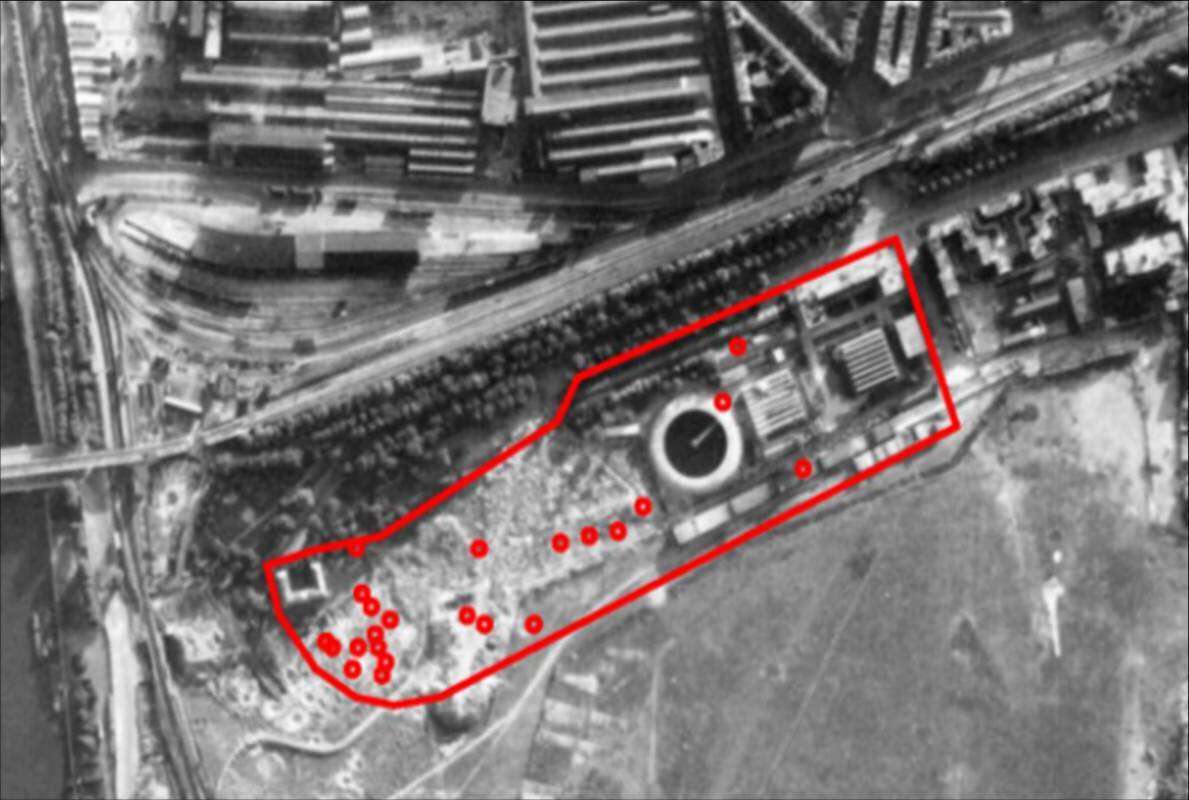 "Not only are we proud to have assisted the French army in the preparation of the site for their new command centre but we have successfully applied a technique which was little used in France. Fugro's ability to meet the quality, safety and environmental specifications in this extensive operation has been clearly demonstrated."
Serge Gravelat
Directeur Géophysique et Mesures, Fugro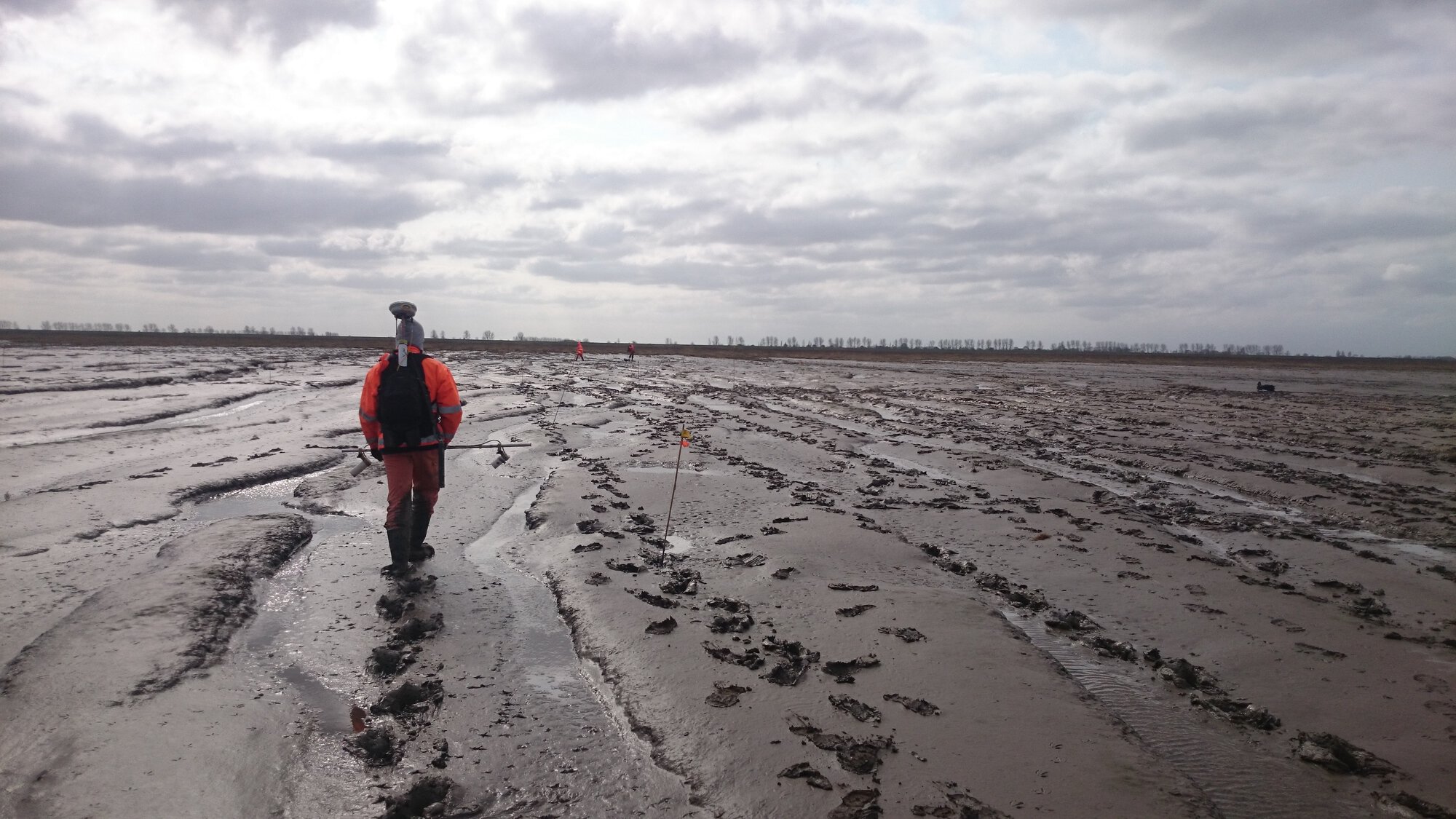 Used technology
UXO risk mitigation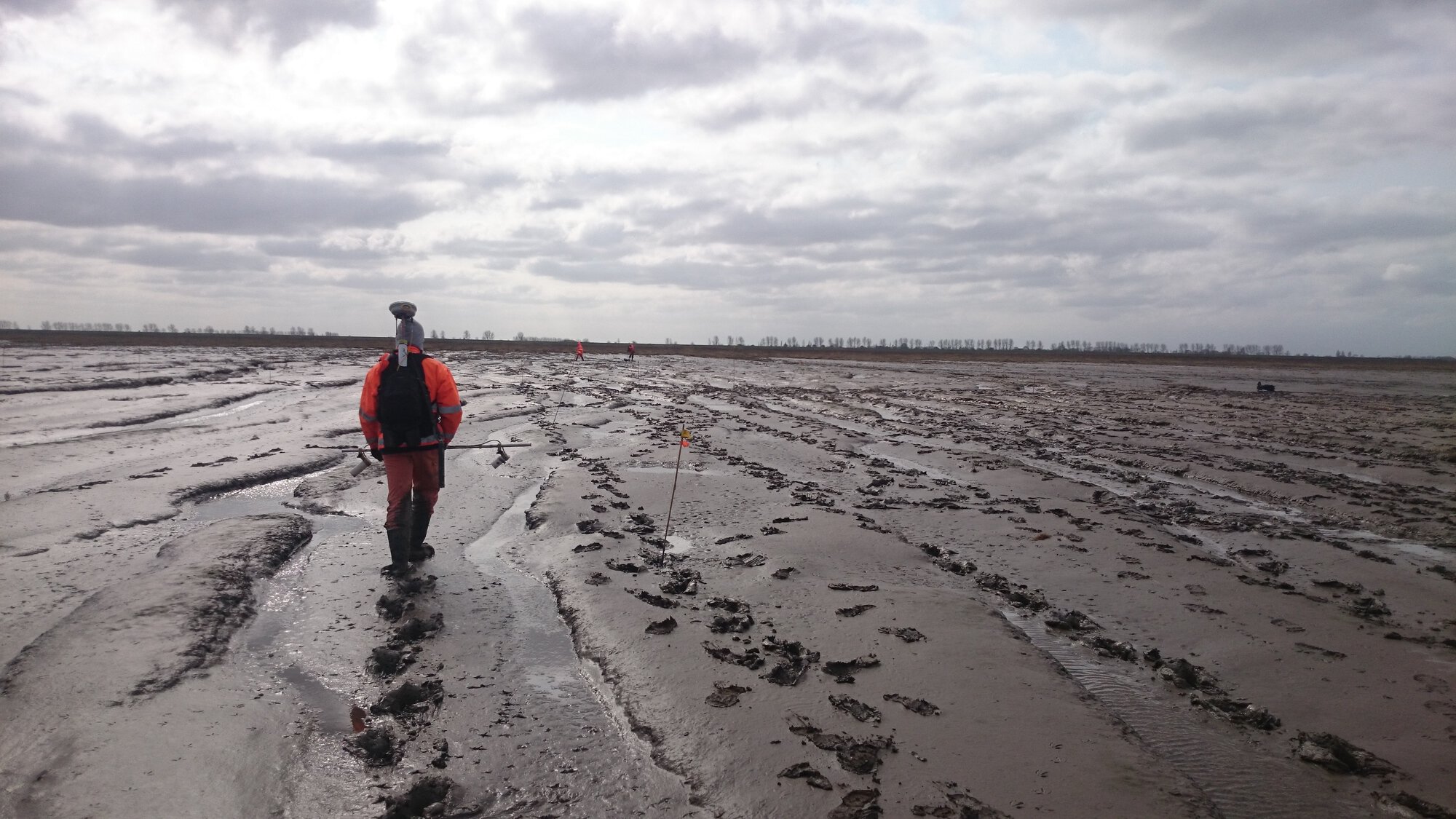 UXO risk mitigation land
We provide a complete UXO risk mitigation solution for land and nearshore developments through predictable and optimised derisking.
How we can help you
Our superior survey techniques provide speed and cost-effectiveness. Contact us to arrange site surveys for UXO safety diagnoses or to detect buried drums, metallic underground storage tanks or anchors of sheet pile retention walls.