Engineering Matters Podcast
Rebuilding the Dawlish Sea Wall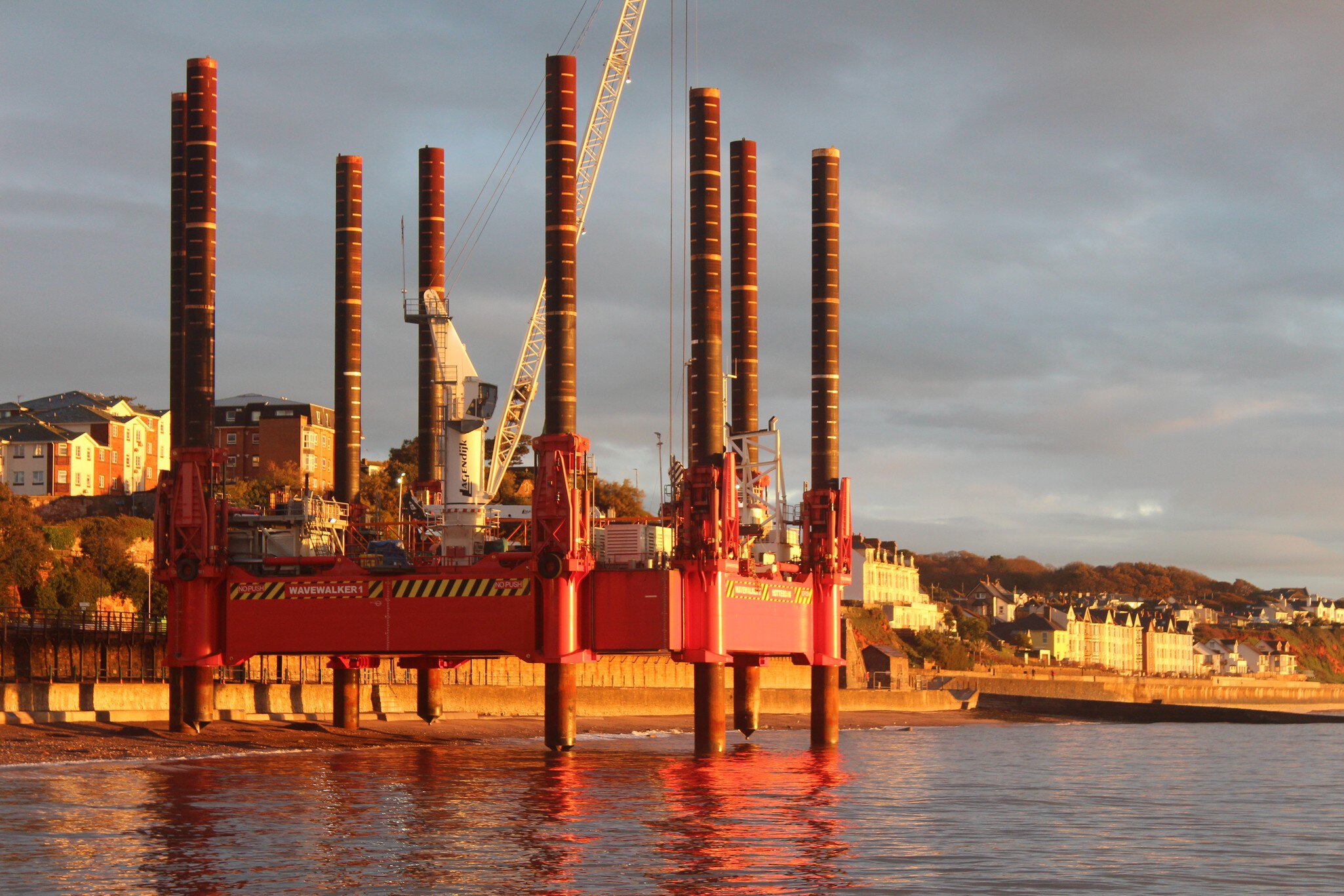 The Dawlish sea wall, a historic and iconic structure, has long served as a critical link connecting South Devon and Cornwall to the rest of the UK. Its rich history and importance in facilitating transportation have made it a symbol of resilience. However, after a storm in 2014 the wall collapsed and left the train line dangling over the water.
A team of 300 engineers were sent to repair the train line and after just a couple of months the line was back up and running. Once the line was repaired it still required upgraded protection from the sea wall, but the beach and train line presented major obstacles to construction.
Enter the WaveWalker 1, a ground-breaking engineering innovation that has taken centre stage in the dramatic tale of the Dawlish sea wall's rebirth. This 8-legged jack-up platform can move itself across the water and was used to install all the piles along the new Dawlish sea wall. In this episode we hear about how the WaveWalker 1 works, why it was so successful in Dawlish and how Network Rail is building resilience into this arterial route and others in the UK by reopening lines with the help of another of Fugro's innovations, the RILA® track measurement system.
Guests
Jack Brookes, Senior agent, BAM Nuttall

Roy Hickman, Senior rail consultant, Fugro

Zac Smart, Technical operations manager, Fugro

Matthew Barnes, Head of strategic service development, Great Western Railway.
Partner
This episode was produced in partnership with Engineering Matters.
Resources
To learn more about our rail solutions, click here
To learn more about our nearshore solutions, click here