Long read
Remote operations centres – availability and sustainability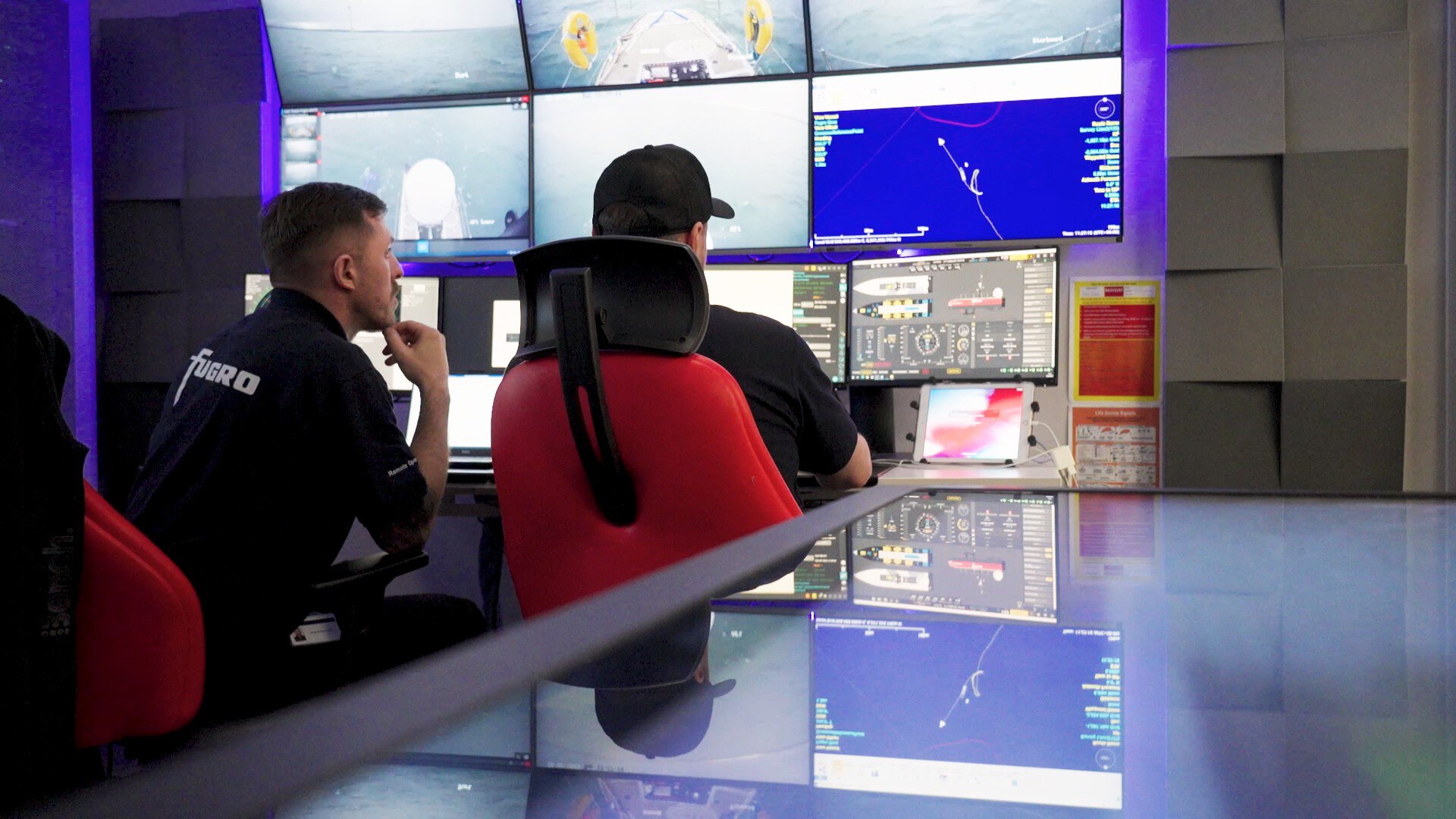 Author
Mike Liddell – Programme Director Future Workforce
Sophisticated remote operations centres (ROCs) enable Geo-data to flow quickly from offshore acquisition to onshore client delivery 24 hours a day, every day of the year. As any interruption risks derailing the client schedule and can have serious cost implications, ROCs must be robust and resilient with effective disaster and risk planning in place.
We embarked on our remote operations journey in 2008. Since then, we've used our offshore experience and innovation expertise to develop increasingly sophisticated and scalable types of remote service offerings, including the development of our onshore ROCs that are the hub of our remote operations. Our growing global network of ROCs is an important part of our strategy to keep delivering fast and accurate Geo-data to our clients on a 24/7 basis.
What happens in an ROC?
From ROCs, skilled operatives can:
Control machinery – like an uncrewed surface vessel (USV), a remotely operated vehicle (ROV) or a winch on a vessel that has a tow fish attached

Configure and monitor Geo-data acquisition systems

Quality-control the acquired Geo-data

Provide preliminary deliverables to the client to aid decision-making

Support offshore operations with rapid access to subject matter expertise.
Fugro's ROCs are innovating and reimaging the way we work
What makes a good ROC?
We've learned a lot about remote operations over the last 15 years. Here are some of the things you should consider when choosing a ROC to support your project:
Robust and resilient – is the building strong enough to withstand local environmental conditions? For example, our new ROC in Houston is designed to withstand hurricane force winds and flooding

Redundancy – make sure your ROC has strong connections to power distribution networks as well as on-site generators that can provide back-up if the mains power drops out. No single system failure should cause an ROC to go offline

Telecommunications – are there multiple fibre connections into the facility, with independent routings? It's worth asking the question, because this approach will protect you from losing all your bandwidth if a groundworker out in the street accidentally cuts through a communication cable

Access control – the ROC will be undertaking critical operations, like steering vessels and piloting ROVs. Is the facility treated as an extension of the offshore operational project site, with access restricted to qualified personnel?

Cyber security – the ROC network should be firewalled from the general office network to ensure a secure connection. The introduction of USVs was a big driver for us in this respect because they can only be deployed once the flag state has approved the network segregation arrangements

Disaster recovery plans – should disaster strike, your ROC must be able to bounce back quickly because any unforeseen interruption to the flow of Geo-data from acquisition to preliminary deliverable could have a negative effect on the project timeline. Disaster recovery plans must be localised based on the conditions likely to be experienced, carefully conceived and readily available

Dedicated remote enabled technology – offshore hardware is evolving, and ROCs must keep pace by building a technology stack capable of delivering services remotely. For example, we've developed dedicated software to control our ROVs and protocols for the transfer of data between the operators stationed in the ROC and the ROV offshore

Sustainability – Remote working enables Geo-data services to be delivered with smaller, more environmentally friendly vessels. We are no longer as dependent on vessels with large accommodation capabilities, and instead using smaller vessel's where fuel consumption and CO2 emissions are more than 50 % lower.
What about the people?
Our industry is struggling to find skilled personnel. We also see that increasingly people are less willing to spend long periods of time at sea. Given the projected expansion of offshore wind projects in the next 10 years, the demand for skilled personnel is set to intensify. To mitigate the skills shortage, we are transitioning most digital roles and many technical activities from our offshore fleet to our onshore ROCs.
Our local model gets the thumbs up from colleagues working at our ROCs because they benefit from an improved work-life balance. They tell us that having a robust schedule with a defined working schedule that is not weather dependent makes it far easier to build and maintain good relationships with family and friends.
Some of our remote operations team shares their experiences transitioning from working offshore to onshore
To conclude
We continue to develop scalable technologies that enable diversification across the marine sector and beyond, including USVs, ROVs and AUVs, as well as land and space applications. ROCs connect, control and manage these platforms to ensure safe, reliable and sustainable operations from a centralised location. This is helping the industry develop more resilient, responsive and flexible operating models. This will not only help attract and retain skilled personnel, but deliver the timely data needed to clients to keep their project on track.
Did you know?
Our global network of 8 ROCs covers every region around the world.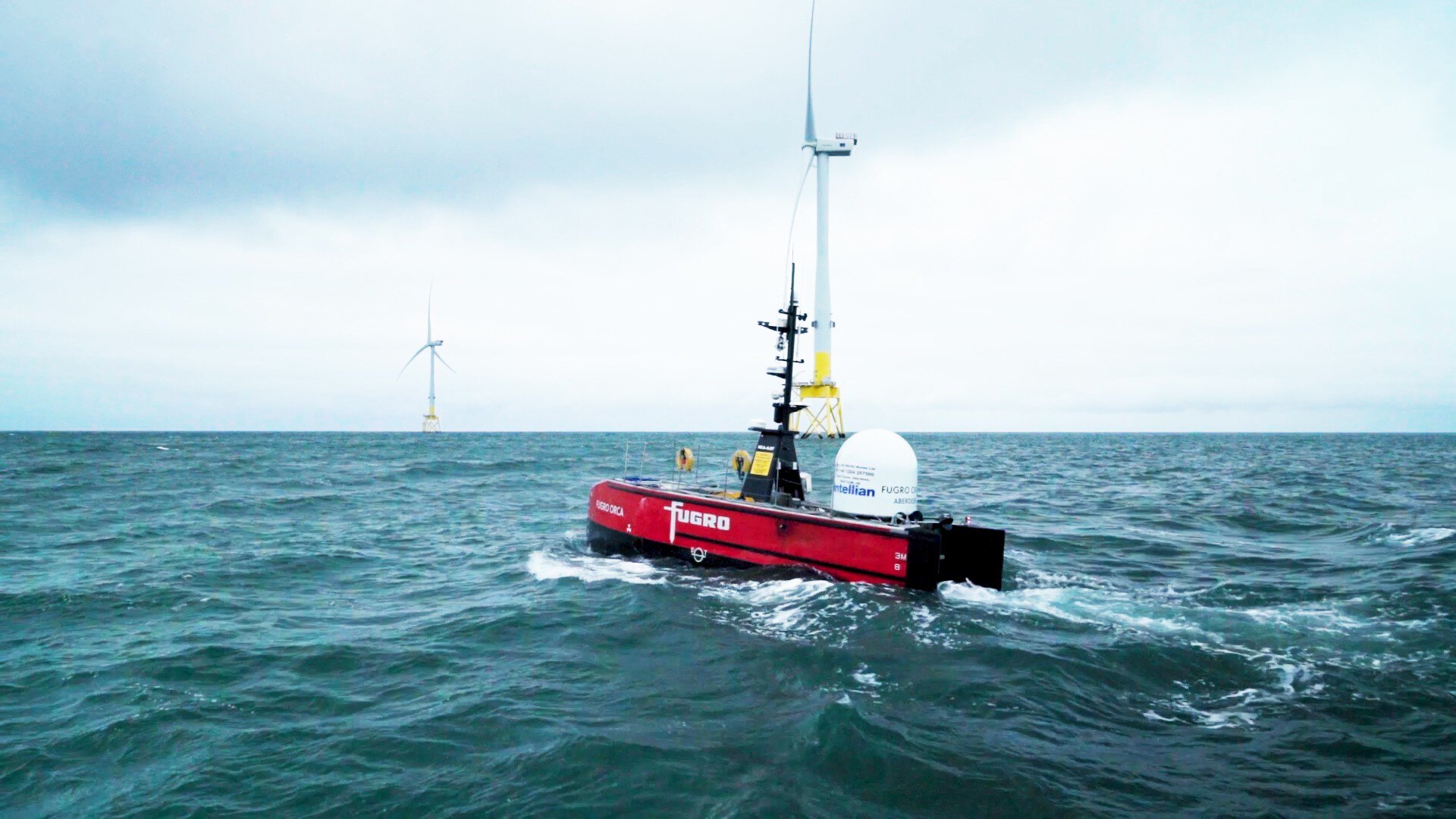 The future is remote and autonomous
Remote and autonomous technologies are the future of marine operations and at the forefront of our vision. We are continuously developing and scaling up our growing fleet of advanced technologies to deliver safe, sustainable and reliable solutions for your offshore projects.
Find out more