From vision to reality: India's Remote Operations Centre
Author
Capt. S. Swaminathan, Director – Construction and Positioning – Middle East and India & Business Line Director- Marine Asset Integrity -India
According to a 2022 study conducted by Morgan Stanley, India is officially the fastest-growing economy in the world. With major infrastructure developments and renewable energy projects launching across the country, having near real-time and reliable insights into Geo-data is crucial.
Drawing upon our successful establishment of remote operations centres (ROCs) worldwide and India's need for safer, more sustainable and more scalable operations, we recognised the opportunity to introduce our remote services to India. In 2021, we launched our first ROC in India called Drishti, which translates to 'Vision' in Sanskrit.
The forward-thinking approach drives innovation.
The ROC allows our team of experts to control offshore survey and inspection operations remotely, from an onshore setting. The ROC has transformed India's maritime industry and its workforce by shifting a large portion of our operations from ship to shore. This has allowed us to minimise health and safety risks associated with working offshore, and drastically improves our team's work-life balance.
The remote working model offers the advantage of accessing global expertise with ease. For instance, if special knowledge were required during a project, an expert from any of our global ROCs could effortlessly connect and analyse the data captured. This eliminates the need for time-consuming travel, on-site investigations and enables prompt decision-making and unlocking greater value for our clients.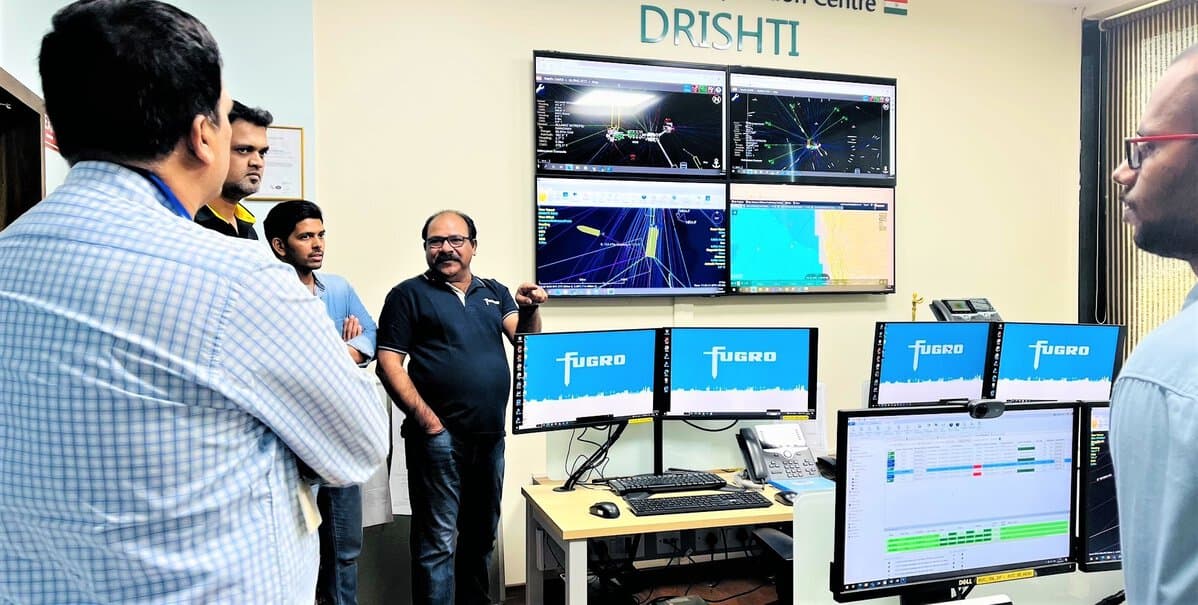 Fugro's ROC in India provides the clients with access to real-time data and allows them to make informed decisions based on the data collected.
Setting a new standard for offshore operations
Our 'Drishti' ROC stands as one within our extensive global network. Alongside our fleet of uncrewed surface vessels (USVs), remotely operated vehicles (ROVs), and satellite positioning technology, our ROCs deliver comprehensive, near real-time insights  into the condition of our clients' subsea assets and positioning of marine vessels.
In addition to operational efficiency and health and safety benefits, the introduction of remote-controlled solutions across our operations in the energy, infrastructure, and water sectors has positively contributed to lowering carbon footprint and increasing environmental sustainability.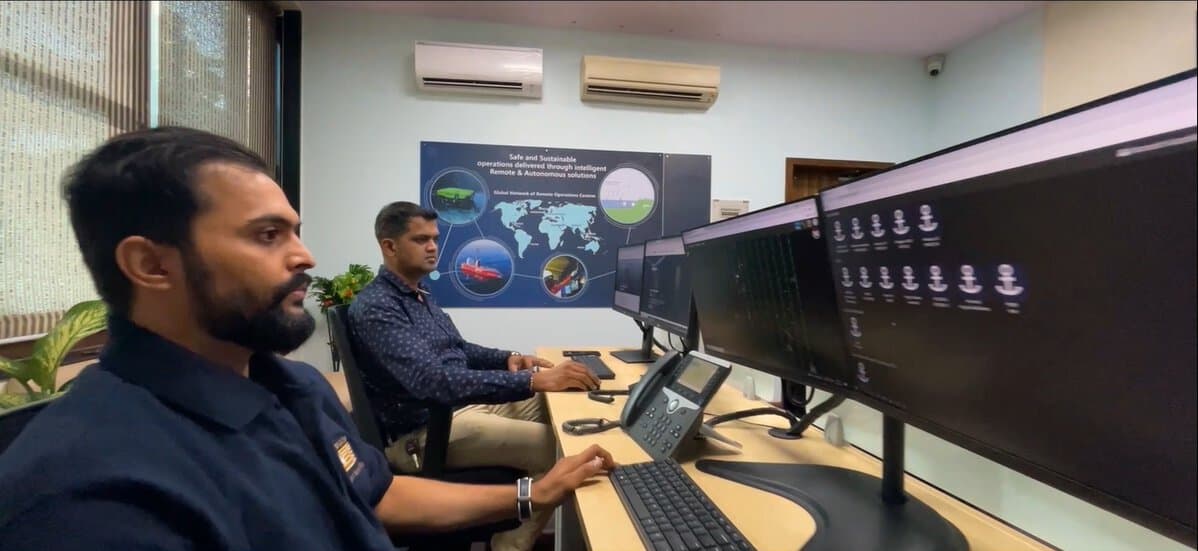 The ROC is operational 24/7.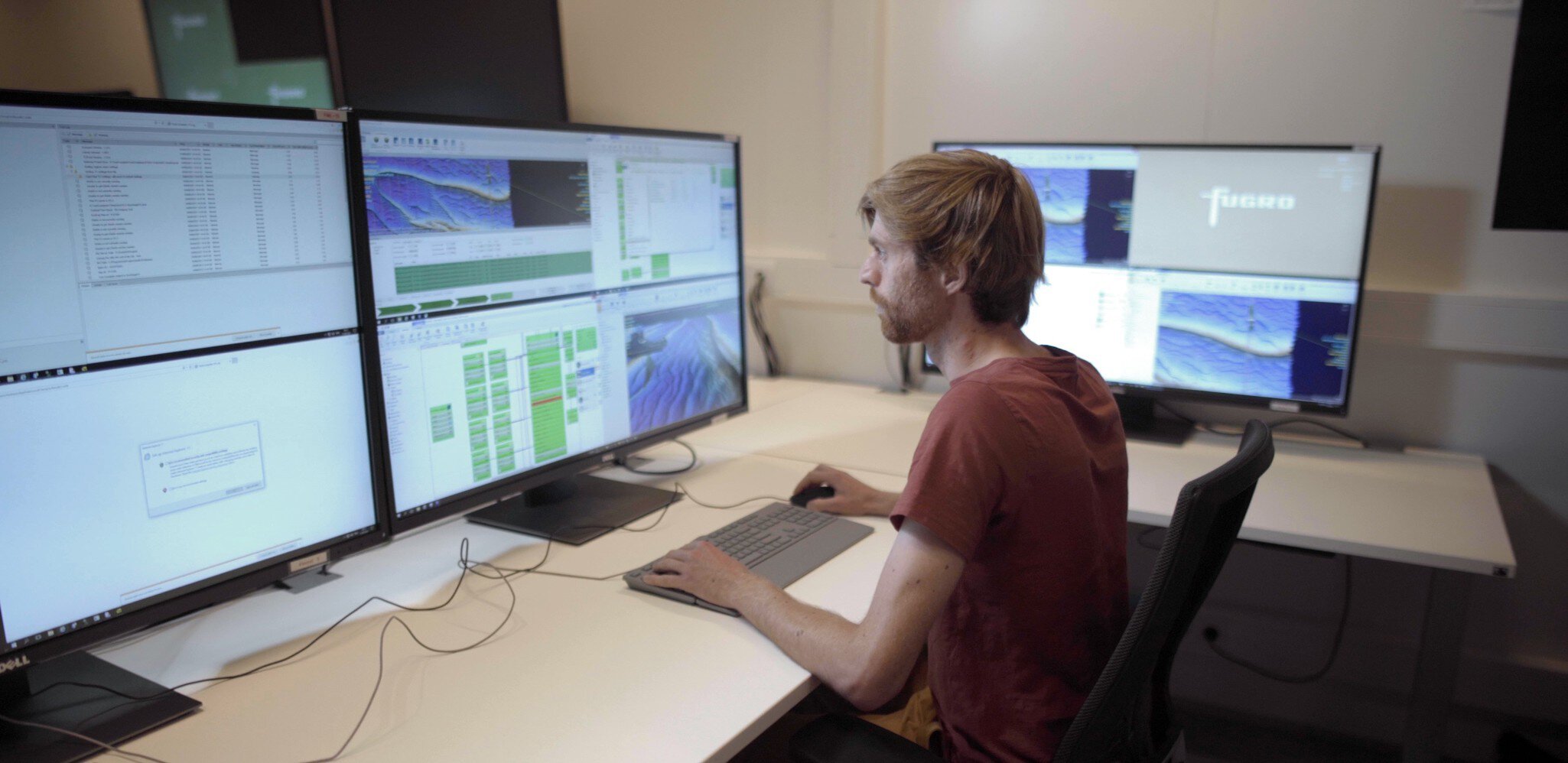 Expertise
Positioning and construction support
The future is remote and autonomy. Using the most stable equipment and software applications to accurately position and carefully construct your assets.
Find out more