Innovation
Accelerating the transition to data-driven asset management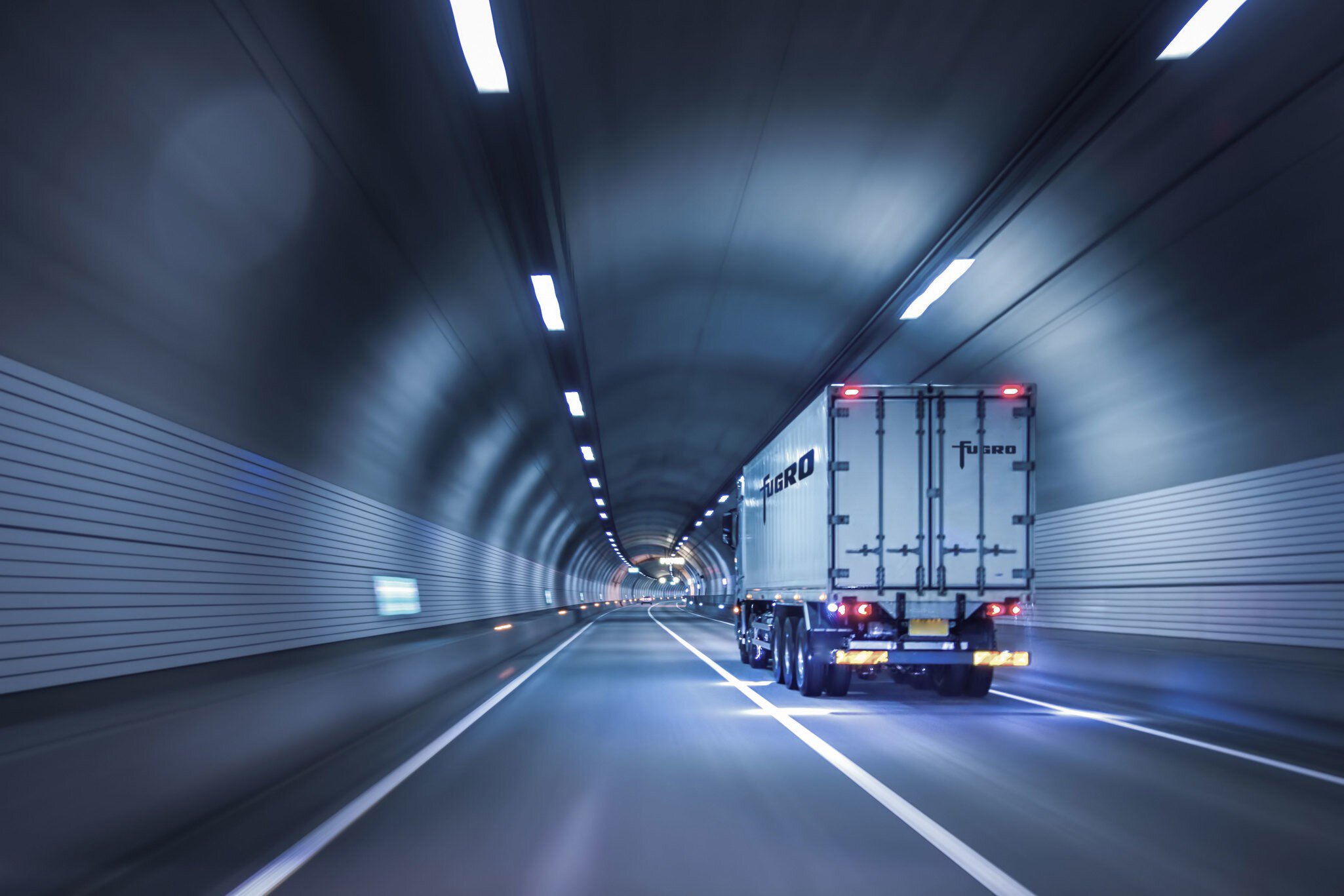 Authors
Edo Noordermeer and Koen Hiemstra
Asset management strategies in critical infrastructure are numerous and varied but fundamental to all of them is the identification of vulnerabilities before they pose a risk. The transition to data-driven asset management helps asset owners to understand the actual condition of their assets, optimise maintenance and guarantee safety community wide.
The critical role of Geo-data
Effective monitoring of structural behaviour is vital for the safe and efficient management of infrastructure, helping to derisk operations and extend the lifespan of critical assets, such as bridges and tunnels. By providing early indicators of structural anomalies, monitoring can optimise maintenance programmes and inform decisions on the renovation and replacement of structures.
The importance of Geo-data is even more critical in a world where global infrastructure is ageing and knowledge about its actual state and residual lifespan is limited. These limitations often force a trade-off between the need to preserve transportation uptime and acceptable safety risks; but the disastrous collapse of the Morandi Bridge, Italy, in 2018 with 43 fatalities and 13 injured, demonstrates the potential consequences of inadequate infrastructure management.
Ageing is also adversely affecting the expert knowledge embedded in infrastructure management organisations. Current practices of structural assessments require very specialised personnel, while workforce retirement is causing the disappearance of invaluable experience and specialist knowledge.
The benefits of real-time asset monitoring
So what's needed to keep infrastructure operating safely into the future and to ensure asset owners are better informed? The conventional method to collect structural information is mostly through visual inspections which has inherent disadvantages:
It is labour intensive

analysis is subjective

results can be inconsistent

many locations have restricted (or no) access
The solution is asset management that's driven by objective data collected remotely and continuously by modern sensor systems. However, despite the potential of real-time asset monitoring, the sector has been slow to adopt this new approach. In structural health monitoring, the cost of automatic data acquisition has traditionally been seen as high and data interpretation methods have long lagged behind. Recent developments in sensor hardware cost, connectivity and cloud computing infrastructure, are helping to remove those obstacles and to truly realise the benefits of real-time infrastructure monitoring. Over the next 10 to 20 years, detailed asset models known as digital twins, with the ability to simulate and predict asset behaviour, will be used in different scenarios, enabling predictive maintenance and programmes and reduce reliance on ad-hoc interventions.
The benefits of data-driven solutions include:
real-time asset control

an objective approach

reduced HSSE exposure due to less people being in the field

digital acquisition and analysis underpin trusted advice

condition-based and predictive maintenance

continuous and high-frequency insight on asset behaviour
The transition to data-driven asset management is being boosted by innovators like us at Fugro. With a focus on Internet of Things (IoT) sensors, land survey and geotechnical site investigation, complemented by extensive in-house research and development (R&D) capability, we design proprietary systems that enable cost-effective and scalable monitoring of asset condition. Bespoke systems can provide early warning of defects and anomalies, such as concrete cracks and extensive settlements. And as true 'end-to-end' solutions, they provide access to data in real time via cloud-based delivery portals – the Virgeo® platform for data visualisation, analytics and early warning.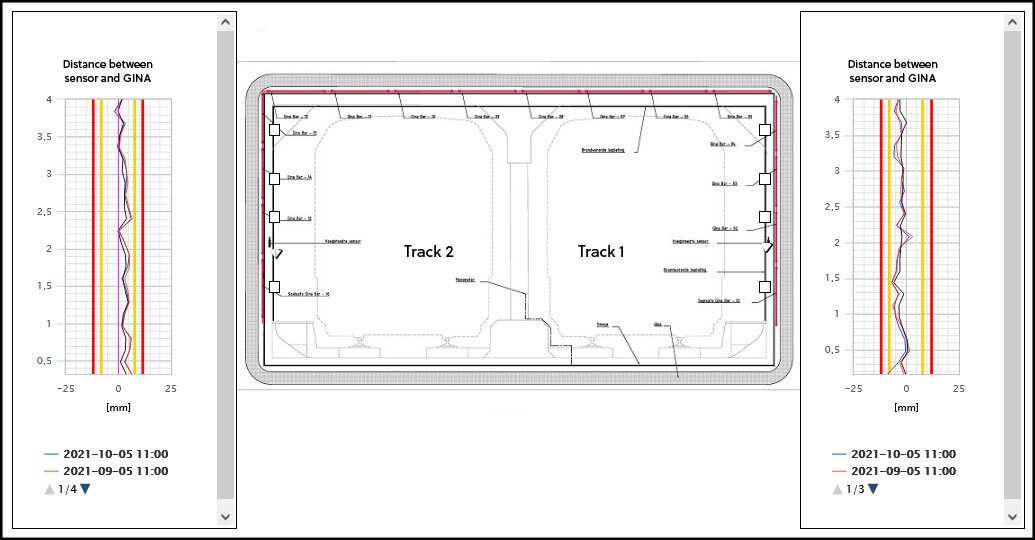 Dashboard view of asset monitoring data from a tunnel via Virgeo® platform
"Bespoke data-driven monitoring systems can provide early warning of structural defects and anomalies"
Contactless tunnel monitoring with SealSafe®
For owners or operators of critical infrastructure, partnering with a service provider that has a track record in structural health monitoring can expedite the journey to an integrated data-driven asset management.
The operators of a metro tunnel recently partnered with Fugro to develop and deploy a new monitoring system that's delivering real-time structural health data from the concrete tunnel joints. With sensors installed inside the tunnel joints, where visual inspection is impossible, Fugro's new SealSafe® system is providing contactless monitoring of the Gina gaskets (the seals that ensure the tunnel is watertight). The measurement data is available through Fugro's Virgeo® platform, which provides automated early warning of deformation or displacement of the joint seals.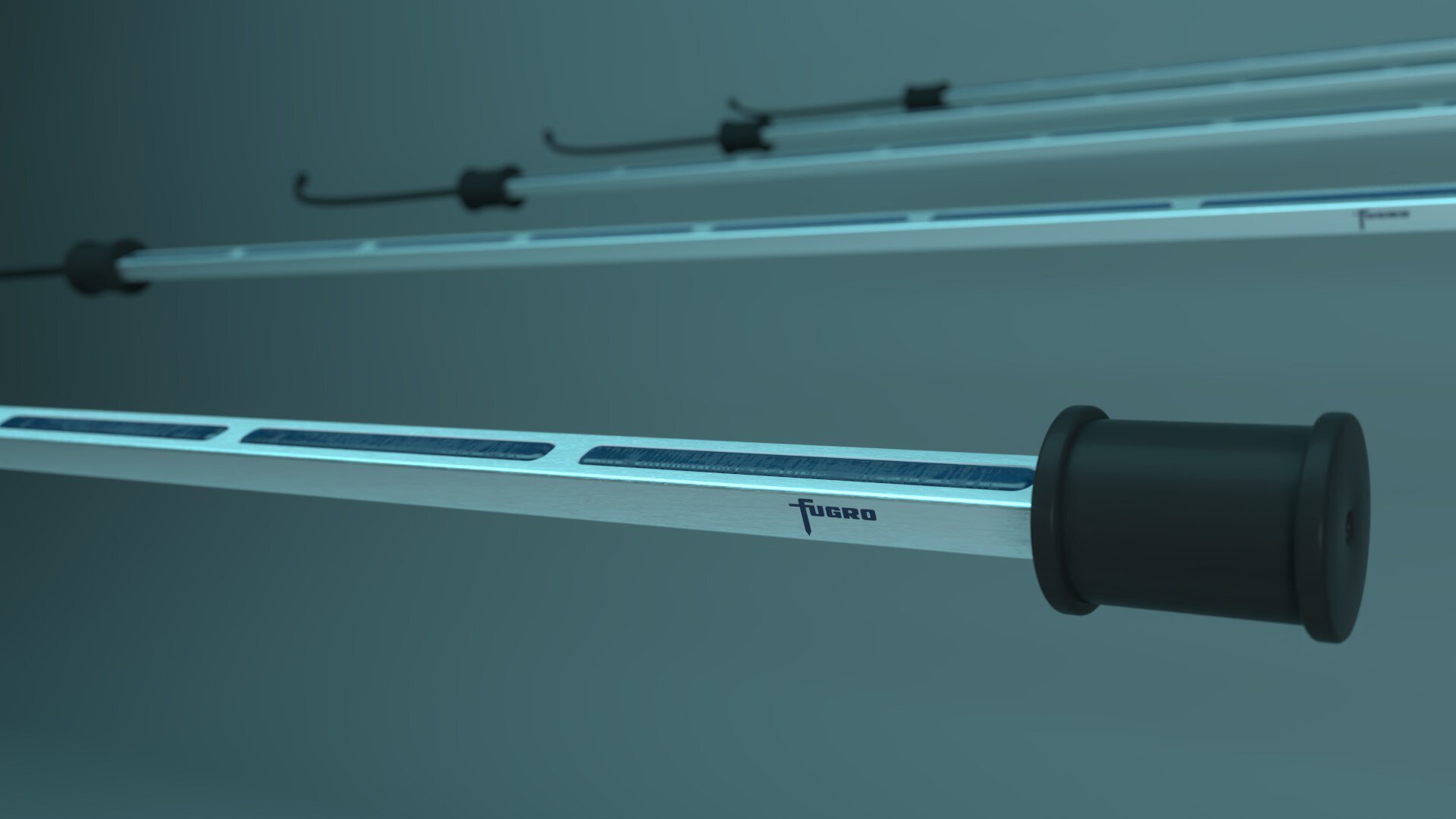 SealSafe® beams vary in length and number of sensors
Challenges drive transition
With over 75% of the global population living in urban environments, tunnels are an obvious solution to environmental and spatial constraints. Future growth in underground construction is predicted, especially when climate change and energy transition are also considered.
Ageing tunnels in operation around the world today attract failure costs that are often higher than other infrastructure whilst real-time information about the structural integrity is often lacking. These ingredients demonstrate that the transition to data-driven asset management is urgent.
"The transition to data-driven asset management is unavoidable"
Did you know?
Underground construction projects, such as tunnels and excavations, are more likely to be affected by failure costs than other parts of the construction industry

Nearly 231,000 bridges in all 50 states of the USA require repair or preservation (ASCE Report Card 2021).

The SealSafe® system enables monitoring of deformations of the Gina seals in immersed tunnels along the complete circumference of a tunnel joint.

The unplanned maintenance and partial closure of the Haringvliet brug in the Netherlands is expected to cost more than 50 million euros in societal damages (TNL 2021).
About the author
Edo Noordermeer and Koen Hiemstra, Structural Health Monitoring at Fugro