Sustainability
Urban environments: building safely and mitigating ground risk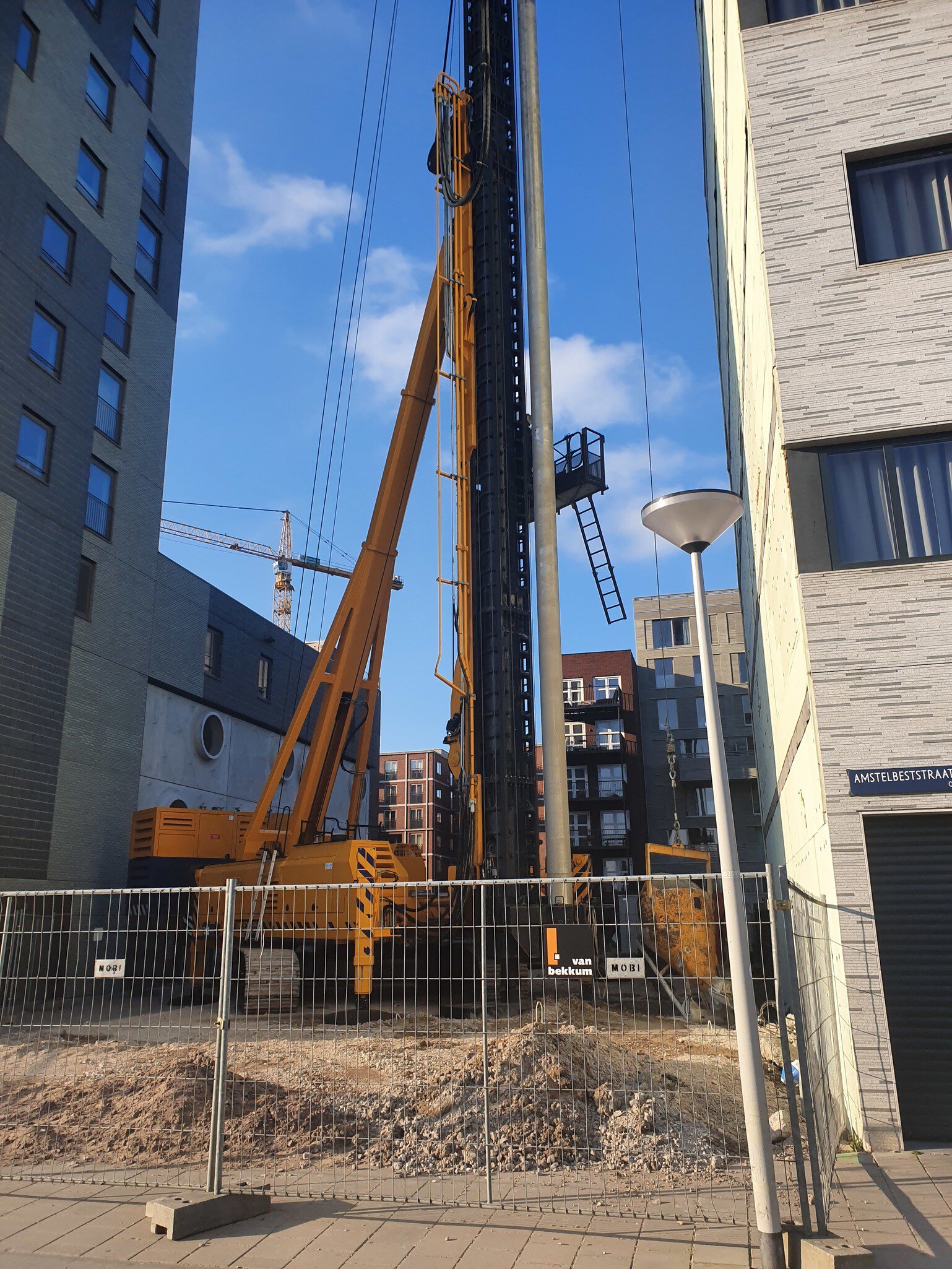 Author
Carolien Voorbij-de Groot
Building in urban spaces is often complex, costly and fraught with hidden ground risks. But by applying a bespoke combination of ground modelling, monitoring and informed design choices at an early stage, it is possible to build safely, mitigate ground risk and achieve significant geotechnical construction cost-savings.
Building safely is about far more than preventing injury by wearing hard hats on site, using ladders correctly and erecting safety barriers. During all stages of construction, including temporary works, it's also about:
preventing damage to surrounding buildings and assets, such as underground or overground pipelines and cables;

monitoring and mitigating against the unexpected behaviour of structures, both above and below ground.
Why are urban construction sites more complicated?
There are many additional challenges that may arise on urban construction sites, including:
working in a very limited space;

keeping numerous stakeholders informed and involved, including the owners of surrounding buildings, councils and the general public;

ensuring pathways and roads remain accessible to the public at all times;

abiding by restricted working hours and working to tight timescales, to minimise nuisance.

having little or no knowledge of the ground conditions under neighbouring buildings and structures;
How do these challenges relate to ground risk?
Ground risk failures are notoriously costly to fix. They often cause significant delays to the construction schedule.
When constructing a building in a limited space, deep excavations and retaining walls are often required. Understanding the ground risks at an early stage is vital, to inform decisions about temporary works as well as the final construction.
It's also important to know that retaining walls are performing as expected – and if things start to go awry, they'll need to be rectified quickly. For example, during the construction of Amsterdam's metro line in 2008 water leaked through a temporary retaining wall, washing away the surrounding sand and causing a large number of houses to settle. Putting things right proved extremely costly.
Piling is another thorny issue. If ground conditions prove tougher than expected, the owners of neighbouring buildings may complain that the piling vibrations are exceeding the guidelines and work will have to stop. Switching to a non-vibration method may be incompatible with the prefabricated piles on site, adding time, cost and frustration to the project.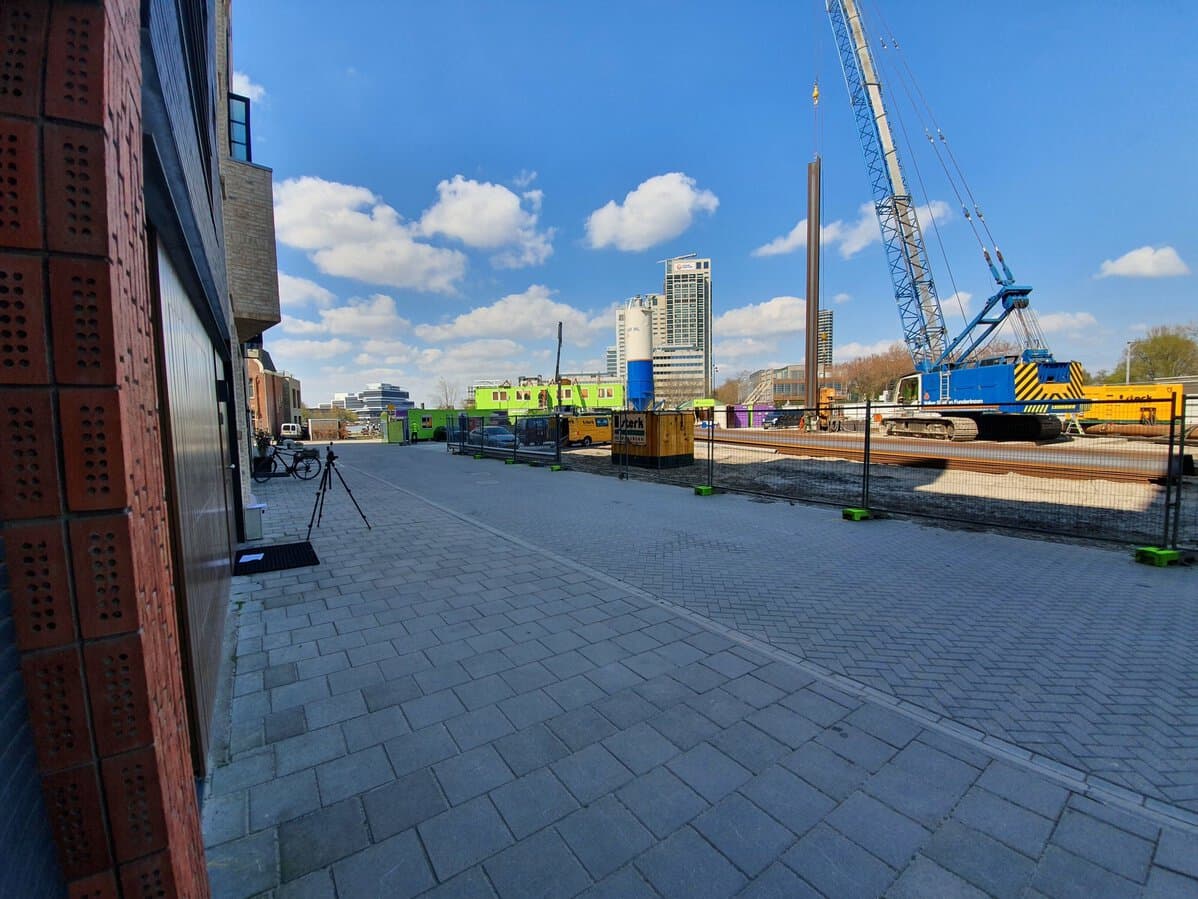 Monitoring neighbouring buildings while sheet piling.
"'An optimised design and construction process gives you best value for money. Smart and proper monitoring enables you to do that safely.'"
Carolien Voorbij-de Groot
Product Owner Virgeo®
Geotechnical investigations mitigate ground risks
Clients are always on the lookout for new ways to shave costs off their project without compromising building safety. Working with a reliable and experienced Geo-data specialist can help them to understand the various optimisation opportunities available within the sub-surface risk environment.
It makes good business sense to mitigate ground risks from the outset. In the Netherlands, for example, Fugro conducted soil tests before the start of a major tunnel-boring operation, then monitored movement in buildings and below-ground assets automatically as the boring machine progressed along its route. The client had 24/7 access to real-time data and the project was completed efficiently and without incident.
For an integrated, efficient approach, clients should choose a company with expertise in monitoring, modelling and consulting to help them identify the most important parameters for the project and achieve improved value for money by minimising uncertainty and optimising decisions. Examples include:
ground modelling investigations can be optimised in terms of quantity, frequency and method – combined with robust design choices;

vibration-based piling methods are usually faster and cheaper than the non-vibration equivalent, but carry greater risk of damaging neighbouring properties – switching to the latter if vibration guidelines are exceeded or when piling in close proximity to neighbouring properties may be more cost-effective;

the frequency and extent of monitoring operations (such as the position and quantity of anchors on a retaining wall) coupled with an inclinometer can help mitigate risks cost-effectively, especially when combined with a detailed design.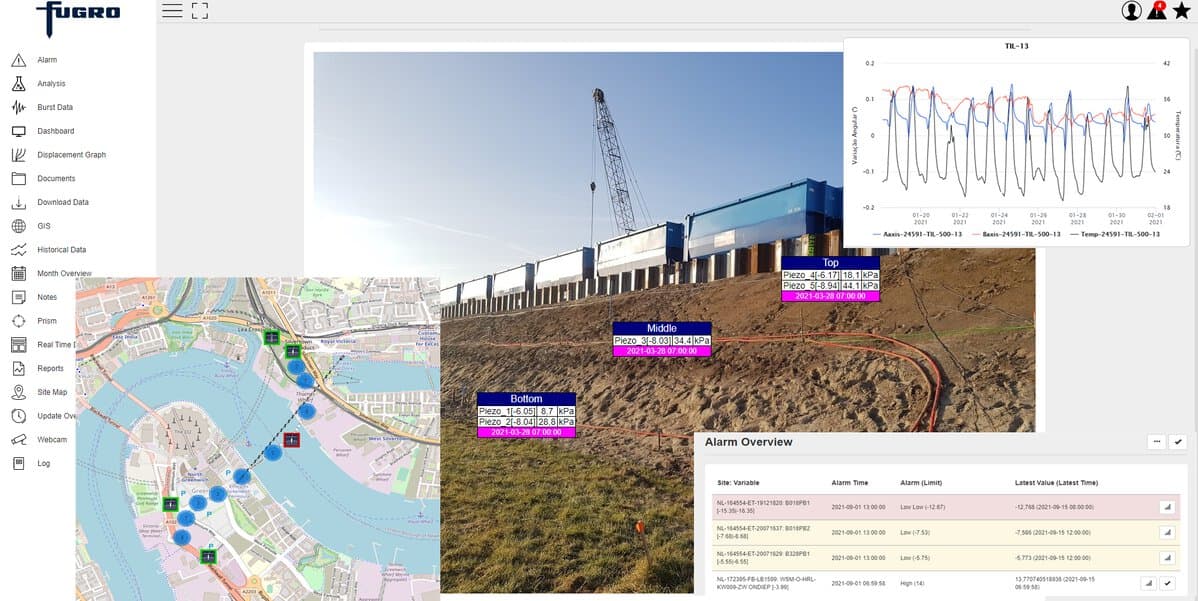 Monitoring results and alarms in Fugro's Virgeo® delivery platform.
The ground modelling and monitoring activities described above are incorporated in Fugro's Ground Risk Management Framework, which provides tailored solutions that help clients avoid the excessive costs associated with unexpected structural movement and overengineered design methods.
To find out more, visit New framework approach to ground risk management
Did you know?
Fugro has 35+ years of experience in monitoring in dense urban areas like Hong Kong and the Netherlands
About the author
Carolien Voorbij-de Groot is Product Owner Virgeo®