Fugro's new contract in Louisiana focuses on safe and sustainable roads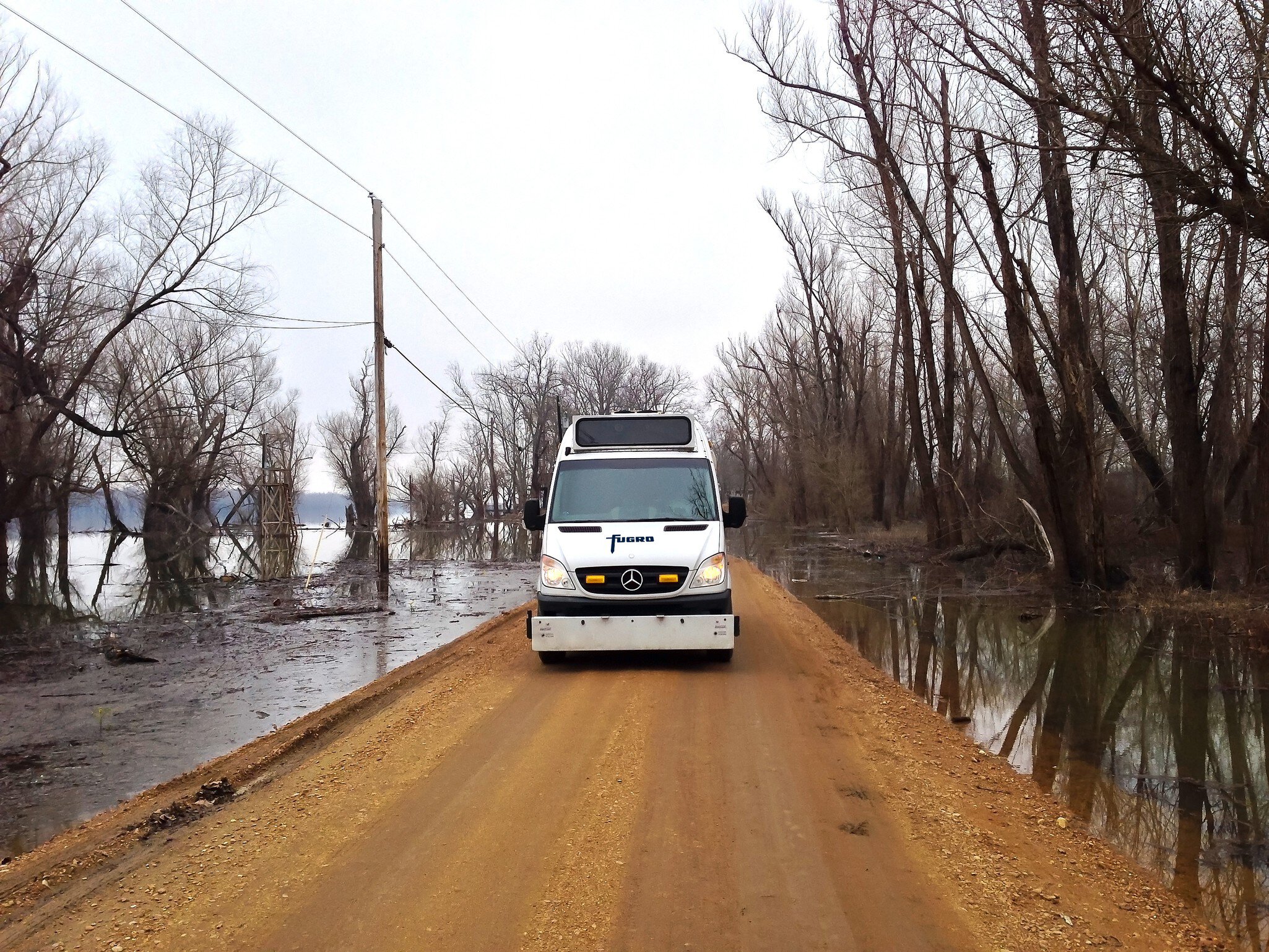 Location
Baton Rouge, Louisiana, US
Fugro has been awarded a 6-year contract with the Louisiana Department of Transportation and Development (DOTD) for pavement distress mapping services.
The contract is part of the state's ongoing efforts to improve the safety and sustainability of their roads infrastructure, which is challenged by environmental conditions such as high heat and humidity, flooding and coastal erosion. As a recognised expert in pavement engineering, Fugro will deliver the critical Geo-data and analysis needed to help the DOTD prioritise maintenance and rehabilitation projects.
A fleet of Fugro ARAN® (Automated Road Analyzer) vehicles will be used to collect pavement condition information across the state. Equipped with lasers, cameras, and other sensors, the ARAN® vehicles operate at highway speeds, collecting detailed information about roughness, rutting, texture, and other conditions, along with pavement and right-of-way imagery. Project data will be formatted for use in the agency's pavement management system for multiyear planning and will also be made accessible through Fugro's web-based iVision visualisation and analysis software.
Denis Charland, Fugro's Service Line Director for Roads in the Americas stated, "We are very pleased that the Department of Transportation and Development has selected to partner with Fugro on pavement distress mapping for another 6 years. This new contract builds on our decades-long history with the agency and highlights our continued commitment to delivering innovative solutions that improve infrastructure resilience and safety in the state."
In addition to the pavement distress mapping contract, the DOTD awarded Fugro a separate 5-year contract during Q3 2022 for geotechnical services. That award also builds on past contract success and involves Fugro providing vital information about soil and rock conditions along transportation corridors, enabling better design and construction of highways and bridges.
Fugro will be exhibiting at the Louisiana Transportation Conference (LTC) 2023 in Baton Rouge 12-15 March where attendees can learn more about the company's full range of services support safe and sustainable transportation networks in the state.
Contact us
Get in touch for
Serge van de Ven
Director Corporate Communications
Catrien van Buttingha Wichers
Director Investor Relations