BeWild: Using eDNA to measure biodiversity at offshore wind farms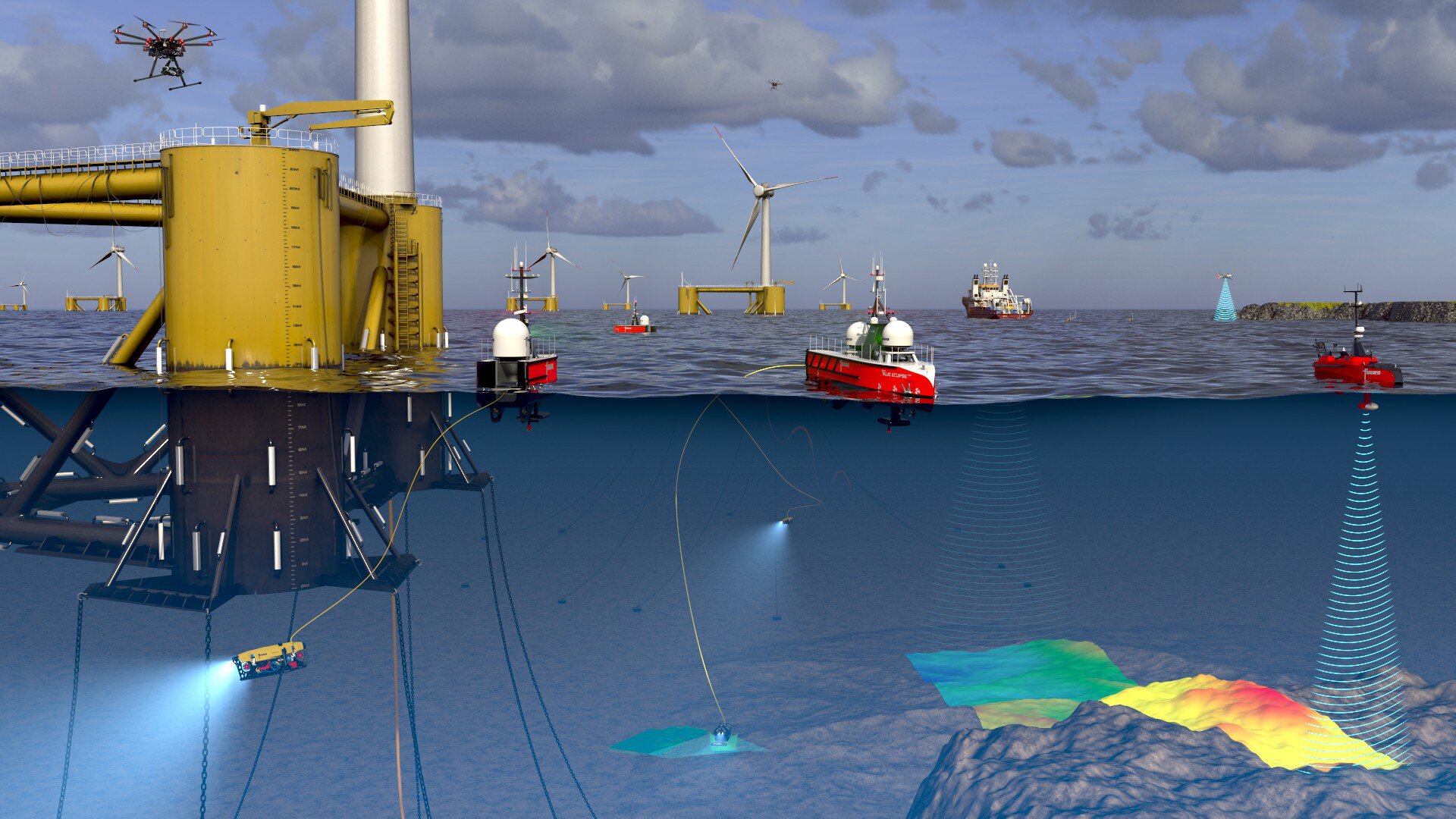 Location
Nootdorp, The Netherlands
The BeWild project, aimed at measuring biodiversity at offshore wind farms, was recently launched at Fugro's TechCenter in Nootdorp.
Fugro, together with project partners, will focus on developing innovative methodologies and technologies for remotely collecting environmental DNA (eDNA) samples in the North Sea. The collected data will assess the impact of offshore wind farms on biodiversity and explore ways to adapt existing infrastructure to enhance marine habitats.

Fugro will develop remote marine eDNA collection, analysis, and interpretation capabilities as part of its remote inspection solutions. By also integrating the eDNA sampling into its uncrewed surface vessels (USVs) and remotely operated vehicles (ROVs), Fugro aims to not only inspect subsea assets but also the broader subsea environment.

Daniel Smith, Fugro's Solution Owner Offshore Wind Farm Site Appraisal said "By integrating ecological monitoring with routine asset inspections, wind farm operators will not only reduce the risk of possible technical failures, but broader ecological failures such as habitat loss or habitat fragmentation. This is a crucial step in safeguarding our energy resources and our natural environment."

Support will be provided by additional project partners:
Wageningen University will focus on DNA sequencing methodology of marine eDNA, researching the governance of these new forms of automated data collection to provide guidance on the design principles for the expansion of nature inclusive wind energy infrastructures

Stichting de Rijke Noordzee will explore how to integrate biodiversity monitoring with regular asset inspection

Mecal – ATS will develop an improved scour protection system with the potential to enhance biodiversity

Seekable will optimise cable burial monitoring solutions, and

CrossWind will provide access to an operational wind farm for testing and investigations.
Developed with the MOOI (Mission-driven Research, Development and Innovation) subsidy from the Ministry of Economic Affairs and Climate, and implemented by the Netherlands Enterprise Agency (RVO), the BeWild project aims to drive innovation and foster partnerships among key stakeholders to advance our understanding of offshore wind farm biodiversity and contribute to sustainable offshore energy development.
Contact us
Get in touch for
Serge van de Ven
Director Corporate Communications
Catrien van Buttingha Wichers

Director Investor Relations

,