Fugro's Roames® technology supports the digital transformation of the UK's electricity network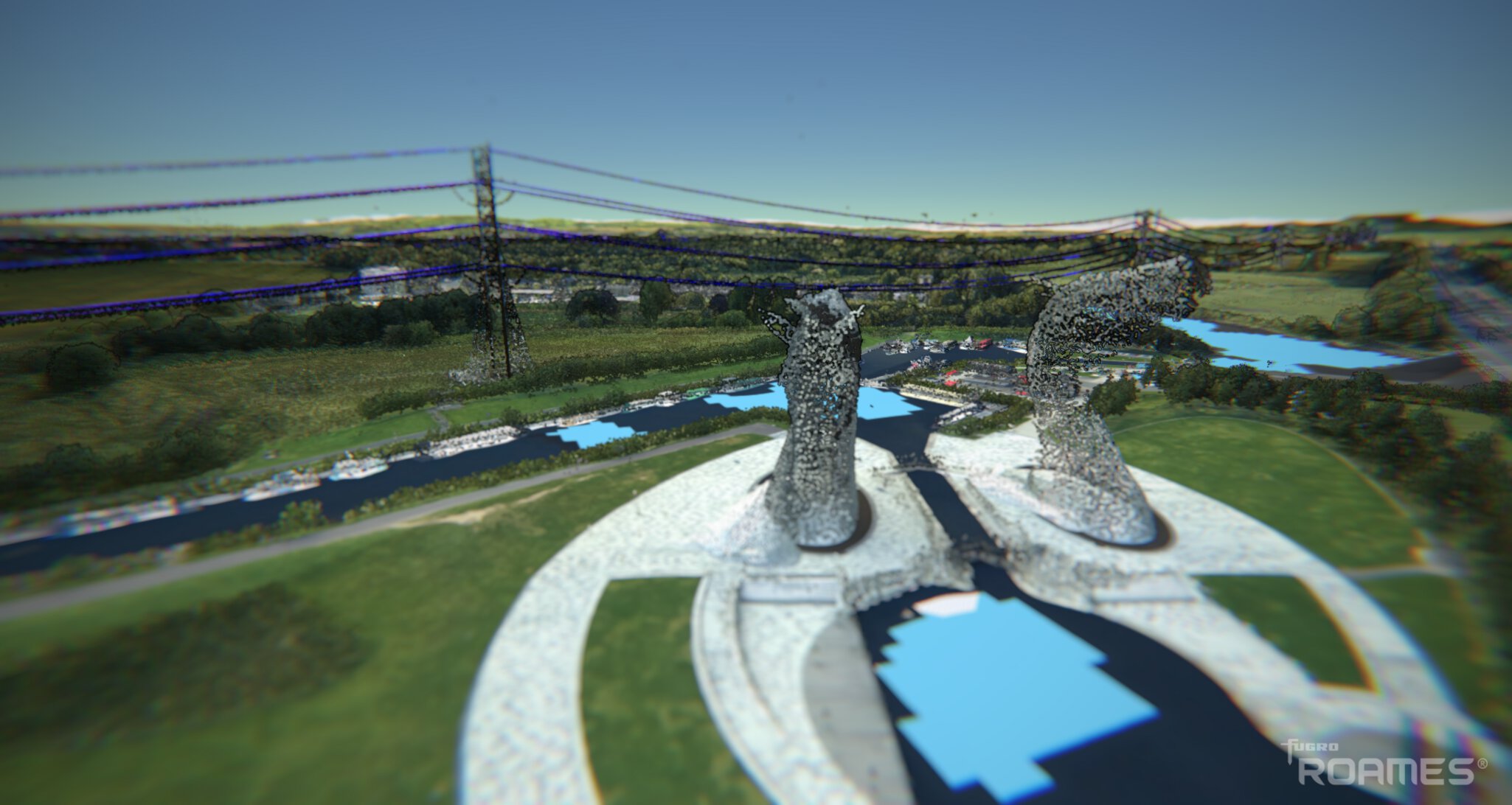 Fugro has been awarded a new 4-year framework agreement to continue the collection of high-resolution aerial survey data for SP Energy Networks (an Iberdrola company).
Fugro ROAMES® virtual world asset management technology will be used to update the existing 3D model of SP Energy Networks' overhead line assets to help reduce the risk of power cuts, optimise operations and improve safety.
The precise 3D model of the network will allow SP Energy Networks to update its geographical information system (GIS) with real-world data, creating an accurate digital twin to virtually model and explore their overhead network.
Fugro will survey SP Energy Networks' entire transmission network of approximately 4000 line-km in Scotland and their distribution network over an area of 41 000 line-km in Scotland, Merseyside and North Wales. This Geo-data will provide a digital foundation for asset inspections that will reduce the number of on-site surveys and audits and increase efficiency in vegetation and ground clearance management.
Fugro's ROAMES® virtual world asset management technology was first introduced to SP Energy Networks in 2015 when the two companies collaborated on an OFGEM (the energy regulator for Great Britain) network innovation allowance (NIA) initiative. Following this successful proof of concept, SP Energy networks introduced the technology across their overhead line network and have been building on the 3D model with Fugro over the last six years.
Bram Mulder, Fugro's Director of Land Asset Integrity for Europe and Africa, said: "Digital transformation is one of the biggest challenges facing the utility industry. Fugro's active engagement with utility clients and SP Energy Networks' vision for virtual world asset management is supporting the development of digital inspection services across the UK network. We look forward to working with SP Energy Networks in this challenging but exciting new regulatory period."
Contact us
Get in touch for
Serge van de Ven
Director Corporate Communications
Catrien van Buttingha Wichers

Director Investor Relations

,