Fugro awarded design, soil investigation and monitoring contract for Tiel-Waardenburg dike reinforcement project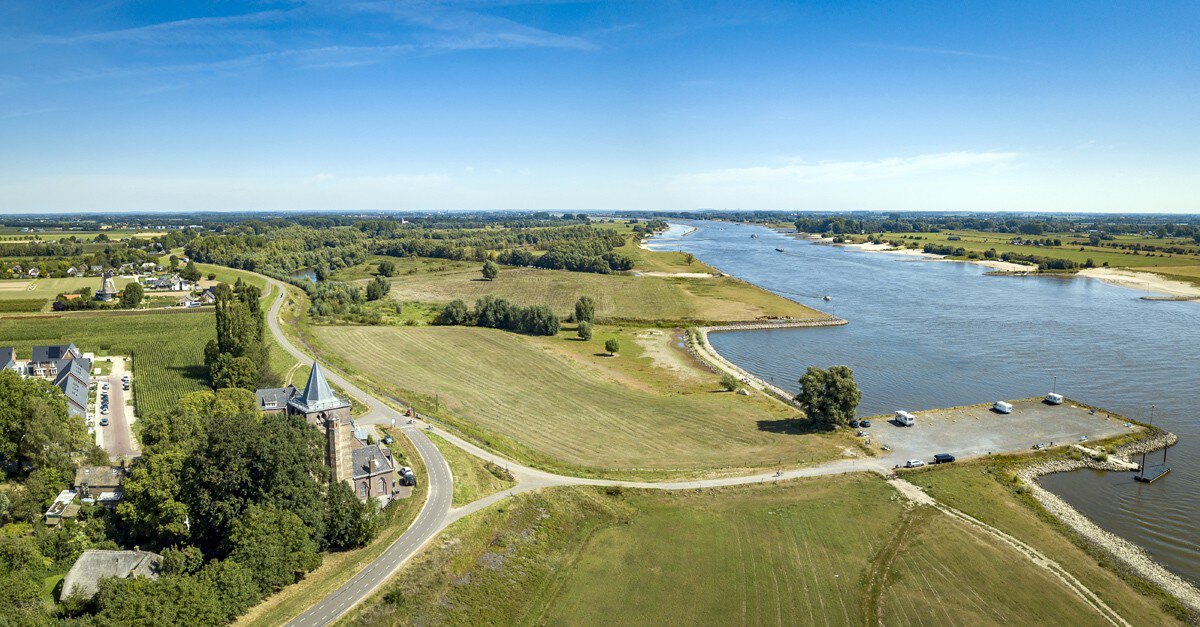 Location
Leidschendam, The Netherlands
The building consortium Mekante Diek, consisting of Ploegam, Van Oord and Dura Vermeer, has awarded Geo-data specialist Fugro a multi-year contract to provide a wide range of consultancy and design services as part of the Tiel-Waardenburg dike reinforcement project for the Rivierenland Waterboard.
The 19.5 km dike between Tiel and Waardenburg lies along the river Waal, a major waterway in the Netherlands. In the past, various bends and meanders were cut off by the river and, as a result, at many locations, the dike no longer lies on the original banks. The dike needs to be reinforced to meet new legal water safety standards, which is a complex task as the old cut-offs, sometimes close together, make for variable soil conditions below the dike's base.
Fugro's scope of work includes consultancy and design services, specialist soil and laboratory testing, digitalisation work including the construction and management of an integrated building information model (BIM), and monitoring of the environment and quality control of the groundwork during the construction. The project is a clear example of Fugro's flood defence expertise to mitigate ground and flood risks in the design and execution phase and support project surety.
Joost Delissen, Fugro's Director in the Netherlands, said: "Fugro has a strong reputation in the flood defence market and plays a prominent role in the Mekante Diek consortium regarding the digitisation of all Geo-data – a role that is becoming increasingly important in these kinds of major dike reinforcement projects. Together, our work contributes to making the Netherlands safer."
Contact us
Contact us
Media and investor enquiries
Catrien van Buttingha Wichers
Director Investor Relations
Serge van de Ven
Director Corporate Communications