Over 1,000 km of Irish Rail Network surveyed in just seven days
Ireland
Client
Iarnród Éireann (Irish Rail)
In a major contract for Iarnród Éireann (Irish Rail), Fugro collected railway trackbed data using train-mounted ground-penetrating radar (GPR). The work, which covered almost half of the Irish Rail network, was awarded after a competitive tender process. Fugro delivered the geodetic network within a year, using experienced surveyors and state-of-the-art technology, providing MINDCAF with an objective, detailed and scientific network to allow applications such as the measurement and delineation of property parcels and building cadastral maps.
Life cycle
Show full process
Rila®
RILA®
RILA® technology helps determine platform gauging profiles at high levels of positional accuracy in safe and affordable way, coupled in minutes to passenger and freight trains.
We used train-mounted GPR to collect railway trackbed data to support Irish Rail in their long-term asset management plans
The survey included 1,045 track kilometres (650 miles) on main line passenger routes to Cork, Galway, Westport and Sligo. The GPR system was installed on the client's track recording vehicle (TRV), allowing radar to be collected as part of routine data capture. By mounting the latest rapid scanning, multi-frequency radar and positioning systems on the train, Fugro completed the survey in just seven days with no disruption to scheduled services.
Our comprehensive expertise in transport network surveys led to a successful project. We managed the challenges of equipment set-up and simultaneous collection of multiple data streams, as well as data interpretation and formatting to suit our client's management software.
Antennae were mounted at the front and rear of the survey train, operating at 2,000 MHz and 400 MHz respectively, to collect high quality, detailed data at the TRV's normal operating speed. Report parameters included bed thickness, geometry of sub-ballast layers to approximately 1.5 metres, relative ballast quality, location of wet areas and mud spots and areas with potential lower-lying geotechnical issues.
Positional control was achieved using the global navigation satellite system (GNSS) and linear offset systems which were merged using an inertial measurement unit (IMU). The IMU also monitored vehicle movement and filled in vehicle position during periods of GNSS outage caused by tunnels and bridges.
The survey data assists engineers in assessing, prioritising and designing track rehabilitation work and associated drainage improvements.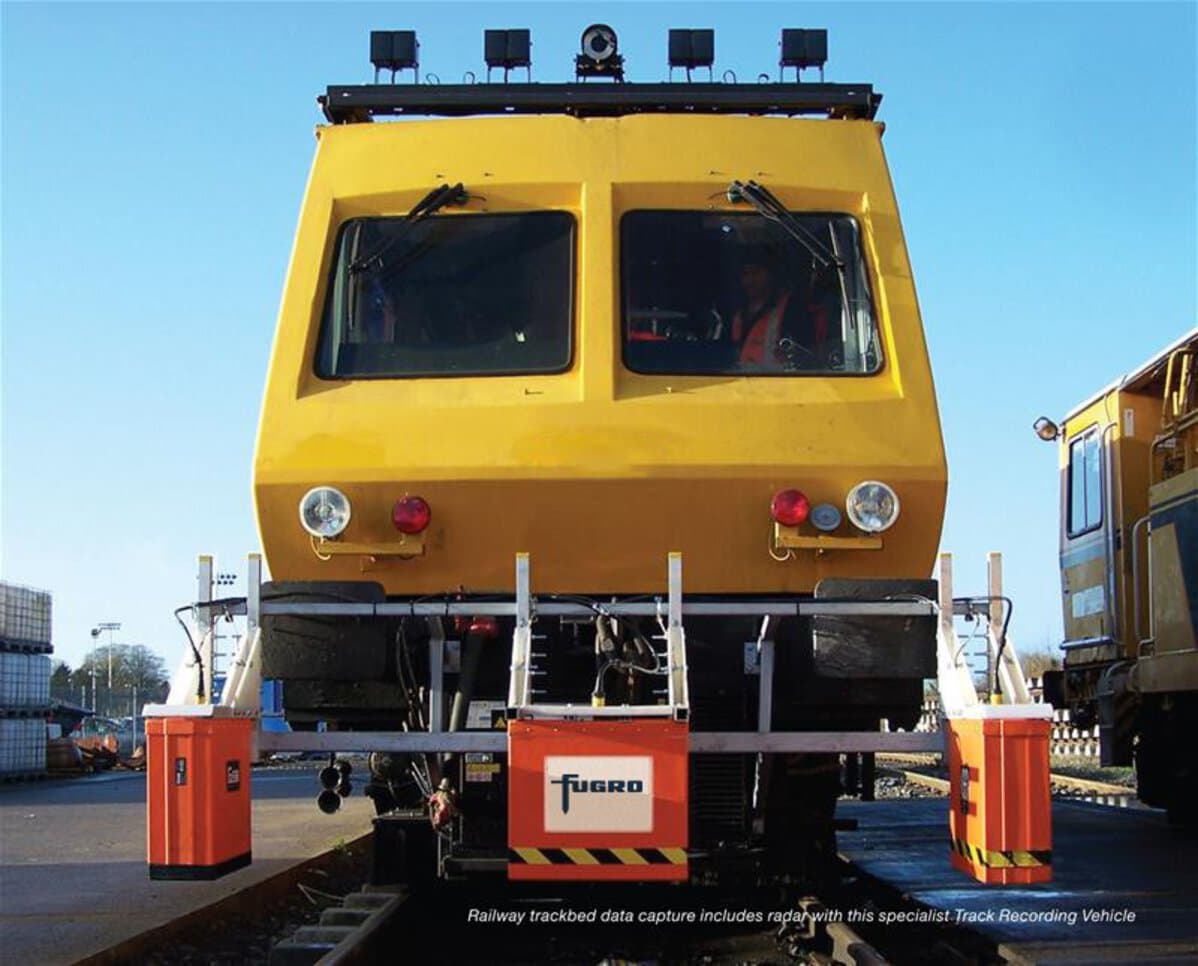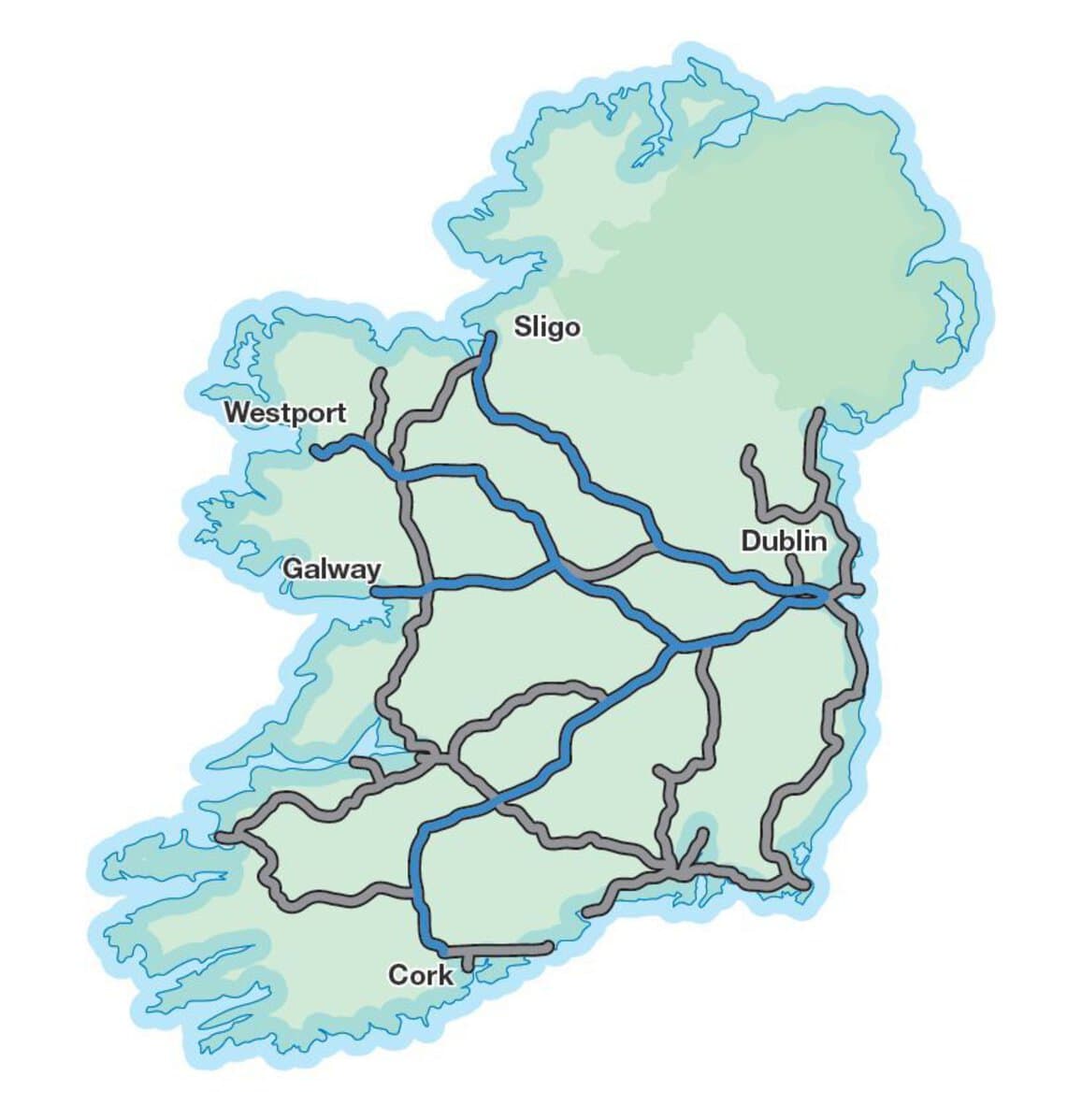 "Fugro mobilised within a very tight schedule in a thorough and professional manner. Despite the confinements of surveying in a railway environment, the survey ran smoothly thanks to Fugro's competent operators, reliable equipment and excellent communication with our team."
Sarah Ross
Project Engineer, Iarnród Éireann
How we can help you
Our GPR rail network survey services can help progressive rail operators target and plan maintenance more effectively, delivering considerable long-term cost savings.