Planet Beyond Podcast
Adding autonomy with the National Robotarium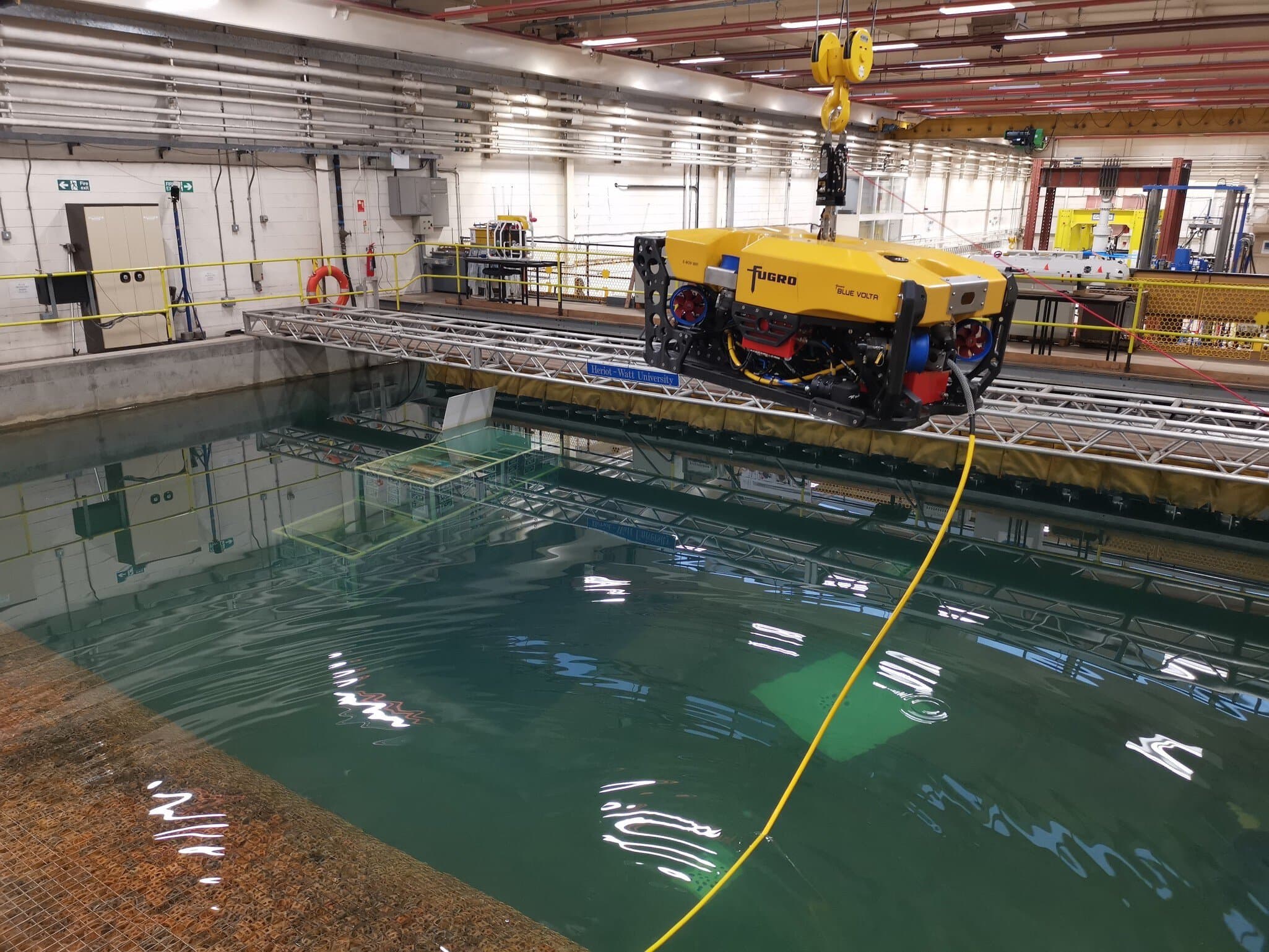 Offshore inspections require arduous and hazardous sea travel. The coming boom in offshore wind will see tens of thousands of assets needing inspection in the North Sea alone. Building fleets of crewed vessels to perform these inspections would have significant carbon impacts.
In an earlier Planet Beyond Short, Mark Bruce explained how Fugro is deploying remotely-operated vehicles from uncrewed surface vessels. But poor data transmission underwater means these ROVs must be able to think for themselves, responding quickly to changes in sea conditions.
In this episode, Mark is joined by Yvan Petillot of the National Robotarium, to tell Jon Baston-Pitt how they have been working together to add autonomous control to ROVs, and their recent successful completion of the first commercial demonstration of the technology.
Guests
Yvan Petillot, Professor of Robotics and Autonomous Systems, Heriot Watt University; joint academic lead, The National Robotarium.
Mark Bruce, Product Owner, Next Generation ROVs, Fugro
Your host
Jon Baston-Pitt
Global Strategic Marketing Director at Fugro
An inquisitive mind in search of the world's thought leaders, to explore the value and mechanisms of doing business better