Long read
WES Lottie Tour 2023: Empowering diversity in engineering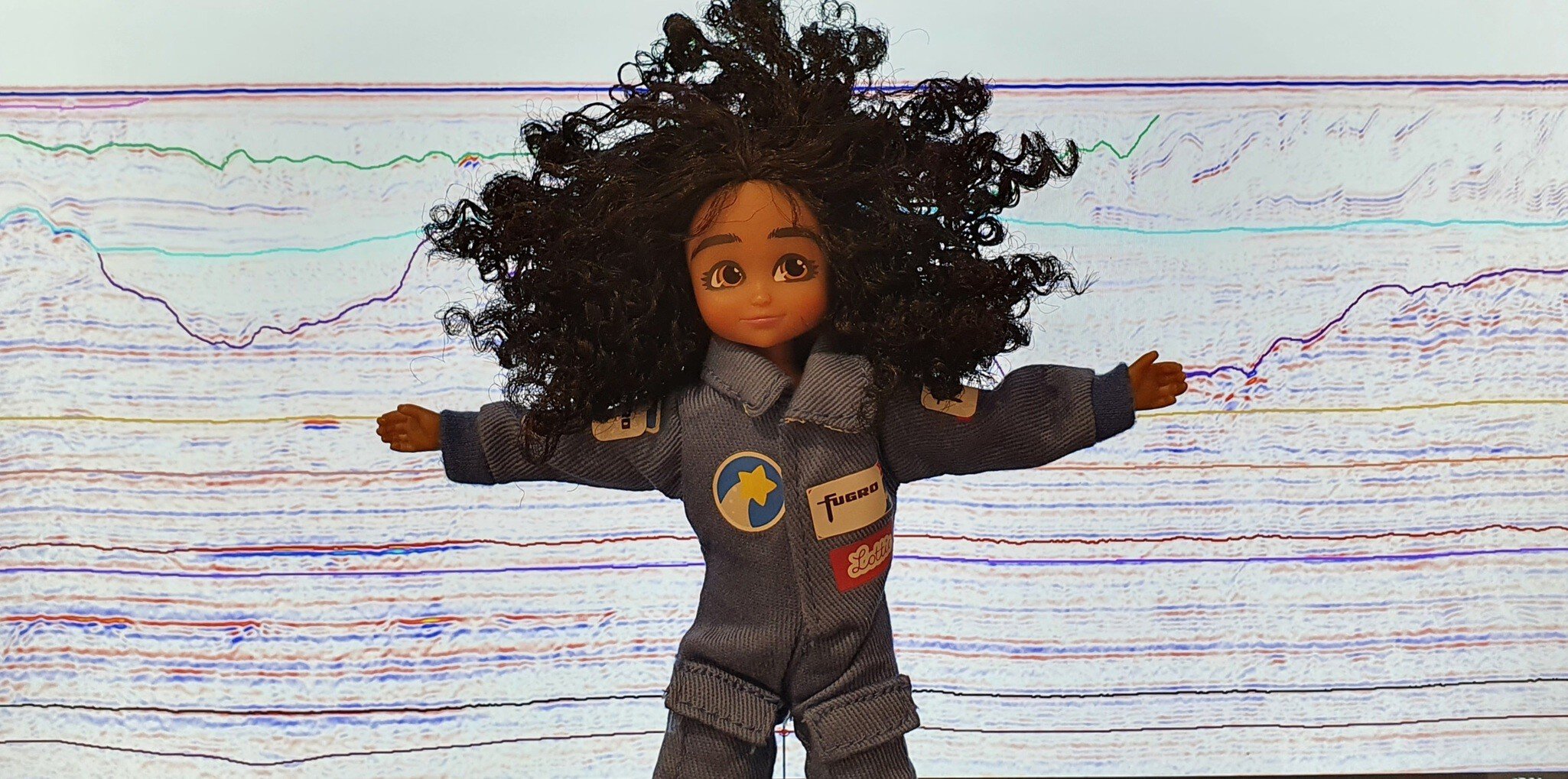 Author
Caroline Williams - Regional Talent and Leadership Development Manager for Europe and Africa
By the 1841 census of Great Britain, over 100 women were listed as working in engineering. Fast forward two centuries and gender diversity and equal opportunity in engineering has changed beyond all recognition.
From space travel to tunnel building and the urgent challenges of climate change and net zero, growing numbers of female engineers and scientists are shaping our future and a better world. Almost one million women now work as engineers, accounting for about a sixth of all engineering jobs in the UK.
But work is still needed to embed gender equity and diversity in the engineering workplace. Crucial to this is inspiring young people to study and embrace science, technology, engineering, and mathematics (STEM) subjects, and dismantling misconceptions and barriers that deter female progression in this dynamic career space.
It's just one reason we are delighted to be sponsoring the brilliant and influential WES Lottie Tour for a second year.
In 2022, we hosted four Lottie dolls at our UK operations to see how STEM disciplines are involved in our specialism – Geo-data. From metocean surveys for offshore projects to soil testing in the laboratory, they learnt how we investigate and assess land and marine sites for the development of energy, transport and utilities infrastructure; also for flood management, land remediation, environmental projects, structural monitoring, and much more.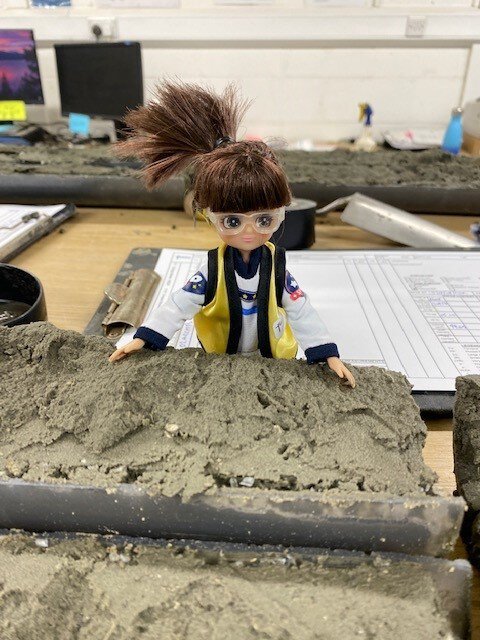 Lottie is core logging in our Wallingford laboratory
This year we're scaling up and sending out 14 Lotties across Europe and Africa to explore how Fugro is contributing to our mission of 'a safer, liveable world'.
They'll watch women geophysicists, geotechnical engineers, geochemists, data analysts, marine and environmental consultants working on important innovations, helping to counter the impacts of climate change.
Our Geo-data is used to secure electricity networks from storm risks; to build offshore wind farms with thousands of wind turbines; to maintain rail networks for safe, on-time train services; to map flood and earthquake risks to protect businesses and communities.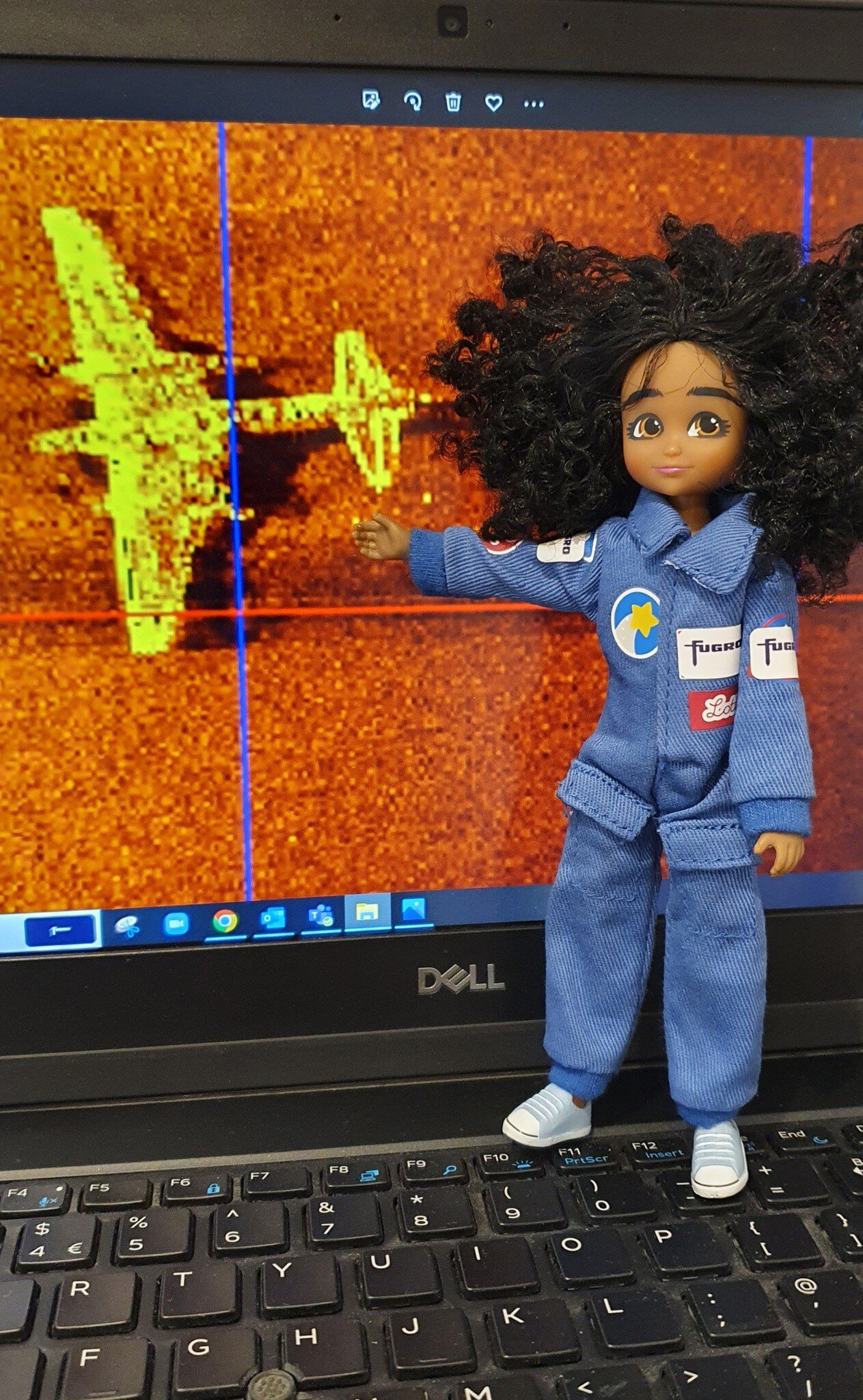 Lottie collecting seismic data and spotting an aircraft on the ocean floor
One lucky Lottie will also visit one of our remote operations centres. From these high tech, onshore control hubs, we maximise the use of remote and autonomous techniques to survey faster and more efficiently offshore. All while removing personnel from health and safety risks and reducing carbon footprint.
Our Lottie campaign last year was well received throughout the business and had high engagement across our social media platforms.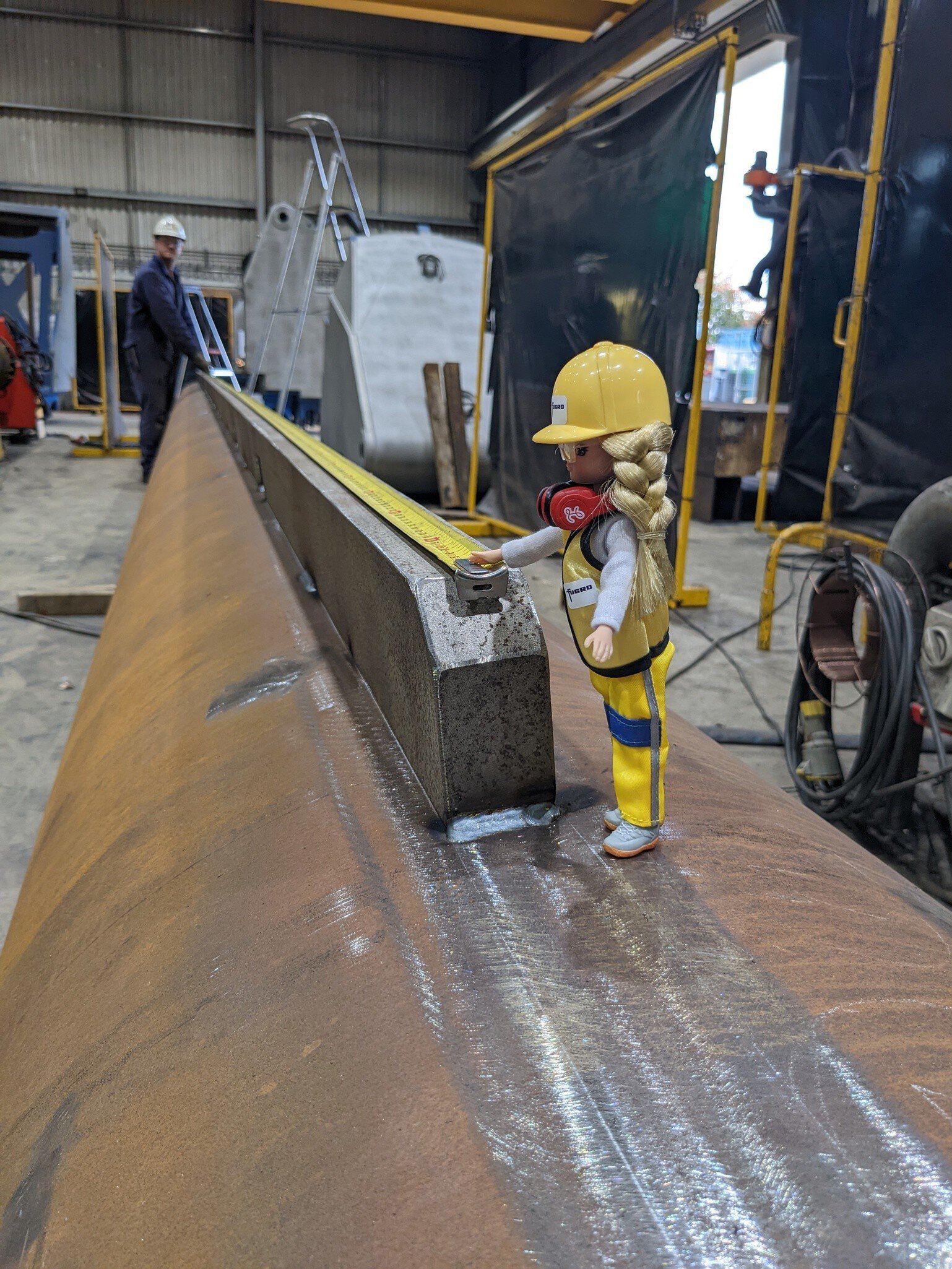 Lottie measuring jack up barge legs at our Falmouth fabrication workshop
We see this as a sign of the desire and momentum for change within the engineering sector and the pivotal efforts of industry bodies like WES in championing women and the diversity agenda.

So, here's to an even bigger and better Lottie Tour in 2023!
Fugro's touring Lotties will be sharing their experiences via social media all through Tomorrow's Engineer Week 2023 (6-10 November). Follow their story at @WES1919 @fugro and all the hashtags #WESLottieTour #TEWeek23 #WES #Fugro.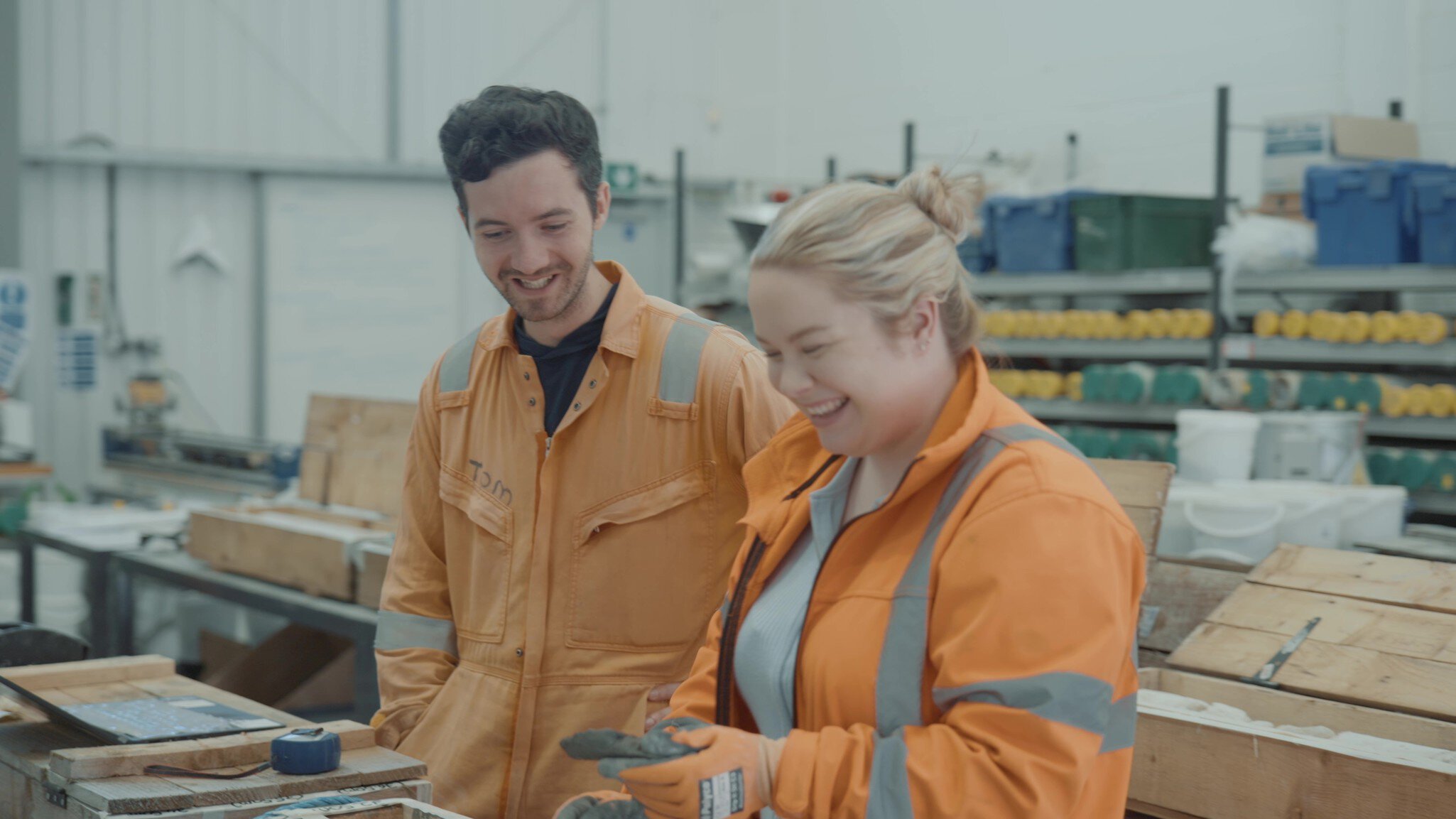 Careers
Create positive impact on a global scale
We're always looking for bright minds who enjoy meaningful work and want to push our pioneering spirit further.
Find out more