Thought Leadership
How to optimise subsea power cable routing and design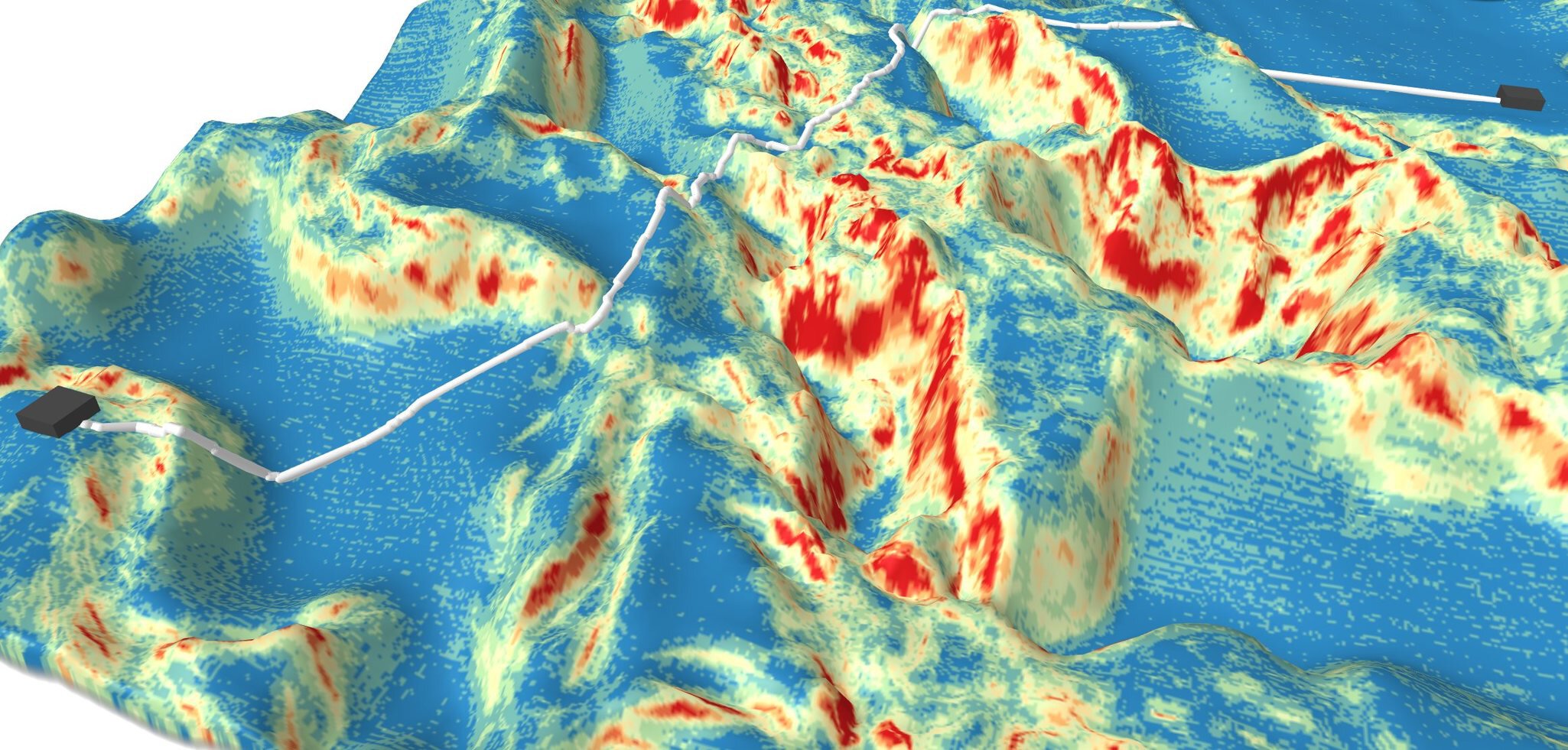 In today's time-pressured and competitive offshore wind market, factors that influence the routing, design, installation and lifetime performance of power cables must be identified at an early stage to reduce installation risks and improve performance reliability. So what should we be looking out for?
Power cables are a critical yet vulnerable asset of offshore wind farms. Inter-array and export cable distances are getting longer and transporting increasing power loads, which requires extensive Geo-data to assess the operational risks and routing constraints for the cables.
Cable failure is notoriously expensive to fix, so developers strive to mitigate installation risks and ensure long-term cable performance and reliability. Putting this into practice requires a good understanding of the metocean conditions, stratigraphy, thermal properties of the soil, and geotechnical design along the cable route. But gathering data is just the start…
Build spatial flexibility into your cable route design
Cable routing is an iterative process. Developers of the grid infrastructure often make rerouting decisions during the cable design process as they receive new insights into routing constraints, or new layout opportunities come to light.
Geophysical surveys are far more spatially extensive than location-specific geotechnical investigations, which are usually executed along a planned route. If the investigated route turns out to be unviable and the revised route sends the cable through different seabed zones, leveraging existing survey data is valuable for engineering decisions. For example, our methods calibrate the existing ground-truthing data against the existing geophysical data of a larger spatial area to identify possible constraints and risks of a new route.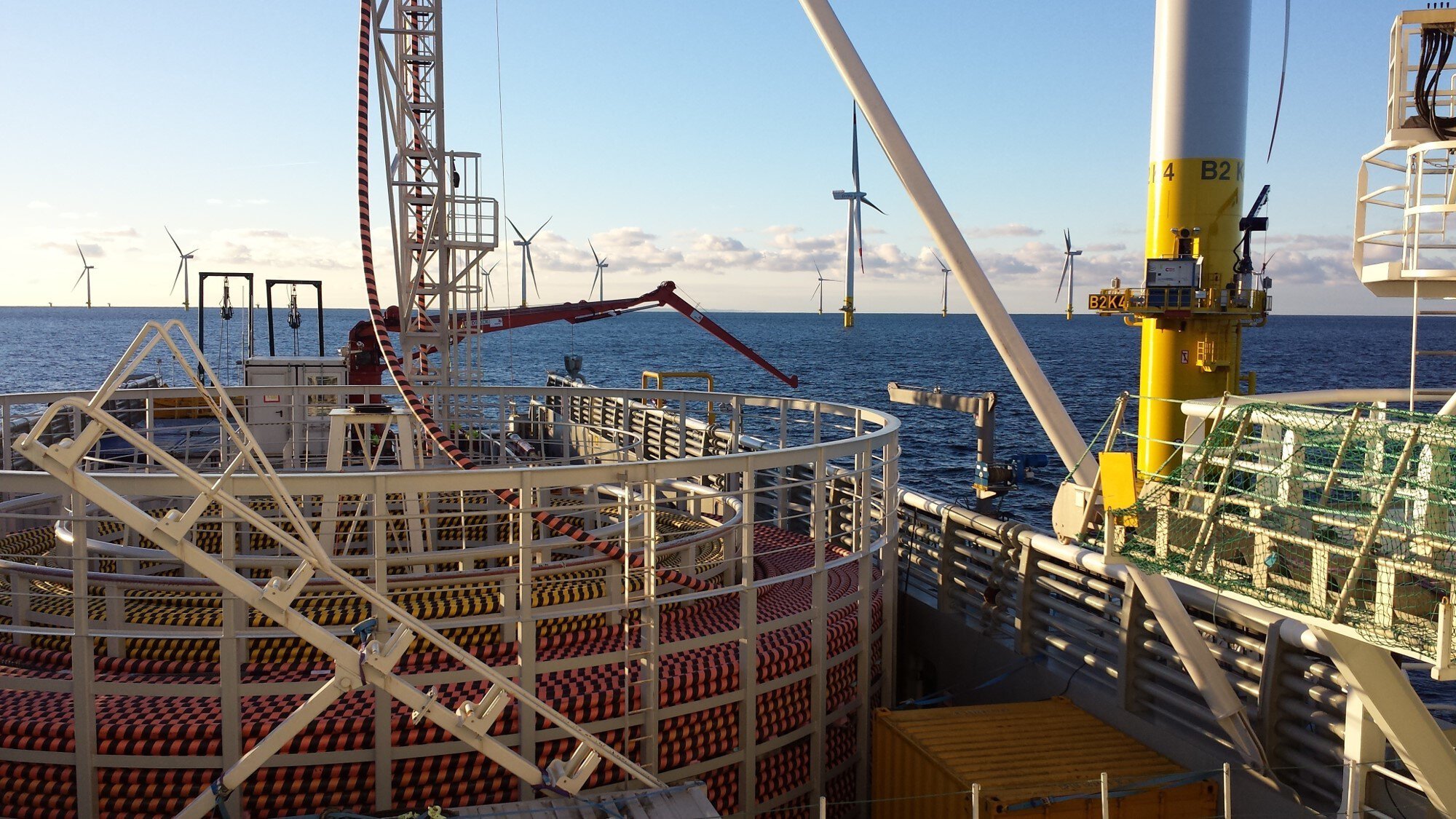 Subsea power cables being installed for a wind farm
Address landfall challenges
The coastal site investigation approach for an export cable is often challenging because of shallow water, high currents, breaking waves, and variable sea dynamics. Strong sediment mobility is common and caused by the interaction of wind, waves and sediment, which can expose the cable or progressively increase cable burial, negatively affecting its thermal behaviour.

Although a relatively small part of the power cable, the landfall presents an operational challenge for the engineering and asset lifetime. It's beneficial to collaborate with a provider who can assess the landfall's geological and geotechnical challenges and who can integrate the marine and terrestrial data in a single ground model as input for the cable design and installation. Therefore a provider offering a range of innovative technology and safe deployment methods is essential for acquiring Geo-data in the shallow transition zone. For example, our Rapid Airborne Multibeam Mapping System (RAMMS) delivers high-quality coastal and nearshore bathymetric datasets quickly and cost-effectively, and our WaveWalker jack-up barge is ideal for geotechnical investigations in rough surf zones.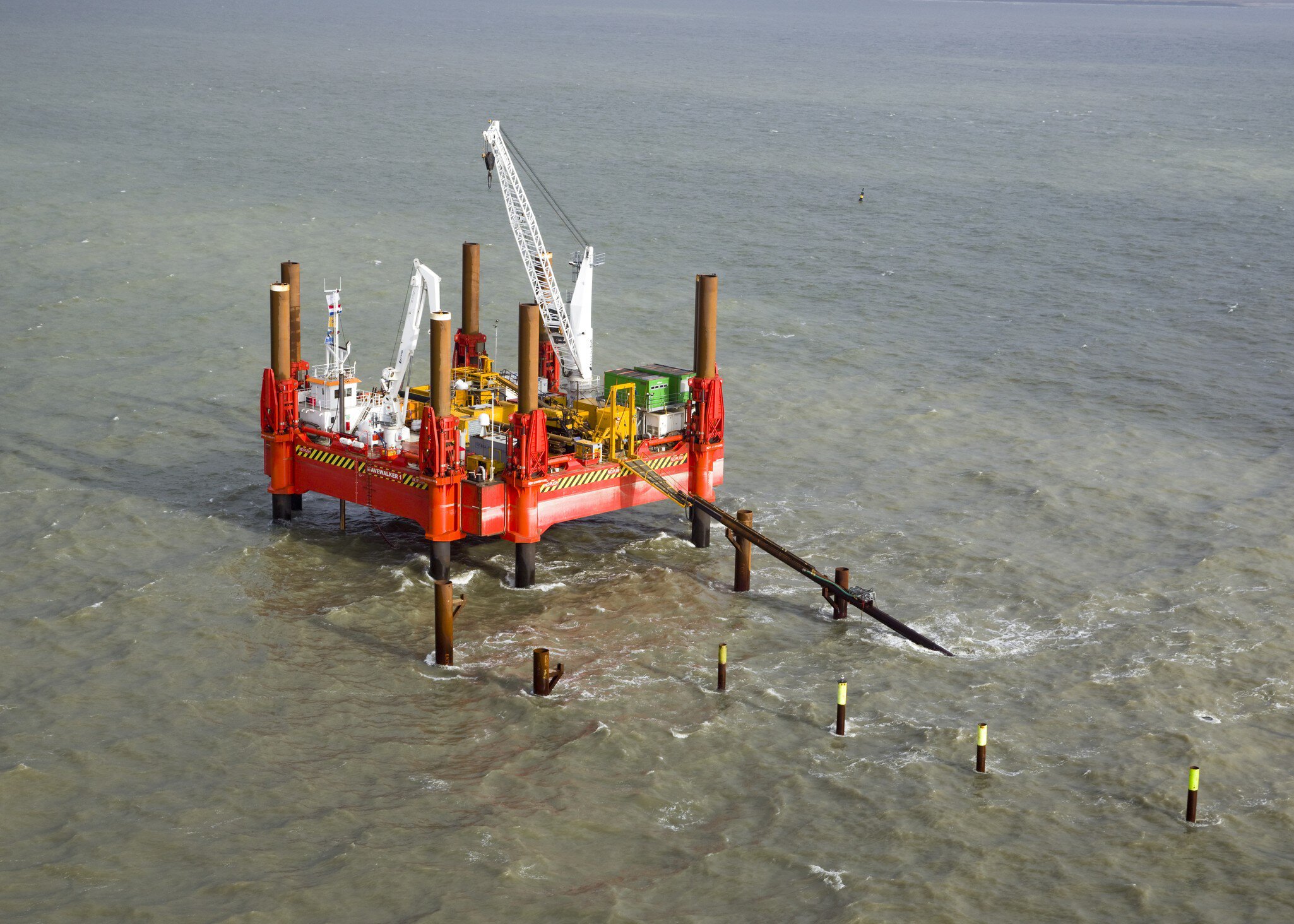 WaveWalker 1, Fugro's innovative jack-up barge for nearshore marine operations
Leveraging Geo-data and consultancy expertise
By choosing a multidisciplinary provider, developers can access a broad range of interconnected expertise 'under one roof'. For example, our experts combine their global historical knowledge with acquired and integrated metocean, environmental, geophysical and geotechnical data into a cloud-based ground model that can be used during the design, installation and operational phases of the offshore wind farm. Understanding the implications of the data allows a multidisciplinary team to add value to site characterisation by:
Flagging up constraints or hazards early on

Identifying opportunities to optimise the cable route, saving time and money

Innovating – we have developed in-house cable-routing optimisation tools and machine-learning algorithms that rapidly analyse vast datasets

Using pioneering technology – we can measure thermal conductivity using add-on sensors incorporated into routine cone penetration test (CPT) tools

Assessing seabed mobility and developing models to determine the impact on cable burial and scour, and the risk of required remedial work throughout the asset lifetime

Proposing solutions that will prevent the need for remedial interventions during construction and subsequent operations
In conclusion…
The amount a developer can save by optimising cable route and design outweighs the cost of informed Geo-data acquisition and expert advice at the start of a project. To deliver a successful project that will stand the test of time, choose your Geo-data expert carefully and engage early on. Characterise your site; anticipate and build in sufficient flexibility for route changes; do not underestimate the landfall challenges; and leverage the Geo-data throughout the cable lifetime.
Did you know?
- Subsea cables account for approximately 10 % of the overall CAPEX cost of developing an offshore wind farm
- Between 75 % and 80 % of insurance claims by the offshore wind industry relate to subsea
- A single power cable failure is always expensive & amounting to as much as GBP 12.5 million in corrective intervention costs and lost power generation
- The average downtime is 38 days for inter-array cable failure and 62 days for export cable failure
About the author
Brian Mackenzie is Director Marine Geoconsulting Europe and Africa at Fugro