Fugro to use new technology in site investigation for French DGEC and RTE Sud-Atlantique wind farms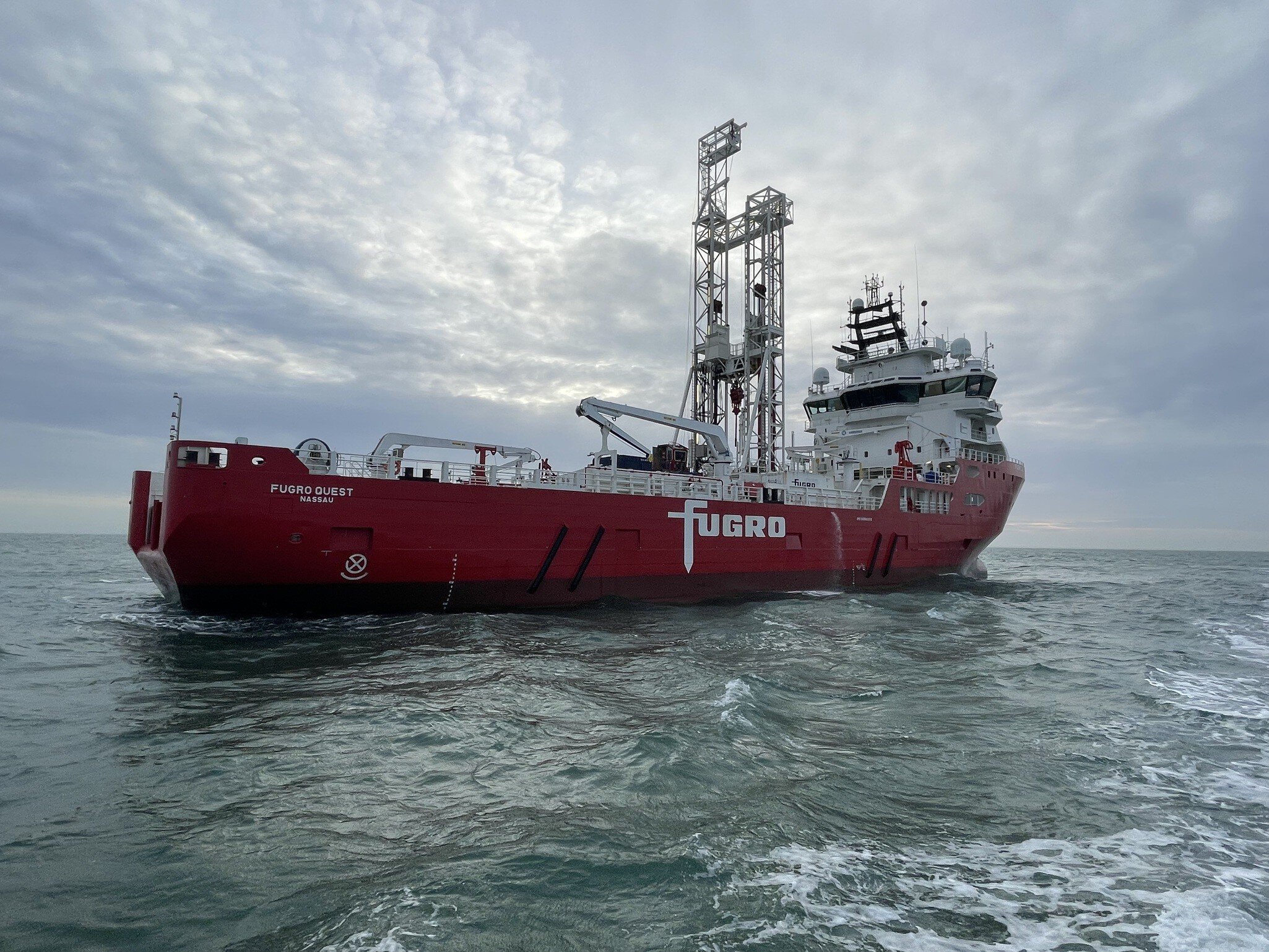 The Directorate General of Energy and Climate (DGEC) from the French Ministry of Energy Transition and RTE (Réseau de Transport d'Electricité) have awarded Fugro a ground investigation campaign to support the development of future wind farms in the Sud-Atlantique zone of the Bay of Biscay. The Geo-data acquired during the investigation will be used by pre-selected developers for their preliminary engineering design studies and future tenders.
In July, Fugro will mobilise its newest vessel, the Fugro Quest, to acquire high-quality geotechnical data across a 430 km2 area. In a region known for its challenging offshore conditions, the 86-metre vessel is well equipped to complete the survey in extreme weather and deep waters.

Fugro will also use advanced technology, such as WISON® Mk V Ecodrive, SEACALF® Mk V Deep Drive® and dedicated coring systems, to collect soil samples. Insights into the composition of the soil will be used to create a comprehensive ground model that will determine the ideal location and design of offshore developments, such as wind farms and offshore substations.

Denys Borel, Fugro's Commercial Manager France said: "We are committed to supporting the growth of marine renewable energy in France, and this project perfectly aligns with our strategic vision. By actively supporting the early stages of project development, we aim to empower future developers to use the geotechnical findings effectively, optimising the design of turbine and substation foundations."

The Sud-Atlantique zone is set to include a 1 GW project situated 40 km offshore Oleron island, followed by an adjacent 1 GW project. Once completed, these two wind farms will generate enough electricity to meet the needs of approximately 1.6 million people.
Contact us
Get in touch
Media and investor relations
Serge van de Ven
Director Corporate Communications
Catrien van Buttingha Wichers

Director Investor Relations

,