Fugro provides geotechnical expertise for clean fuel project in Louisiana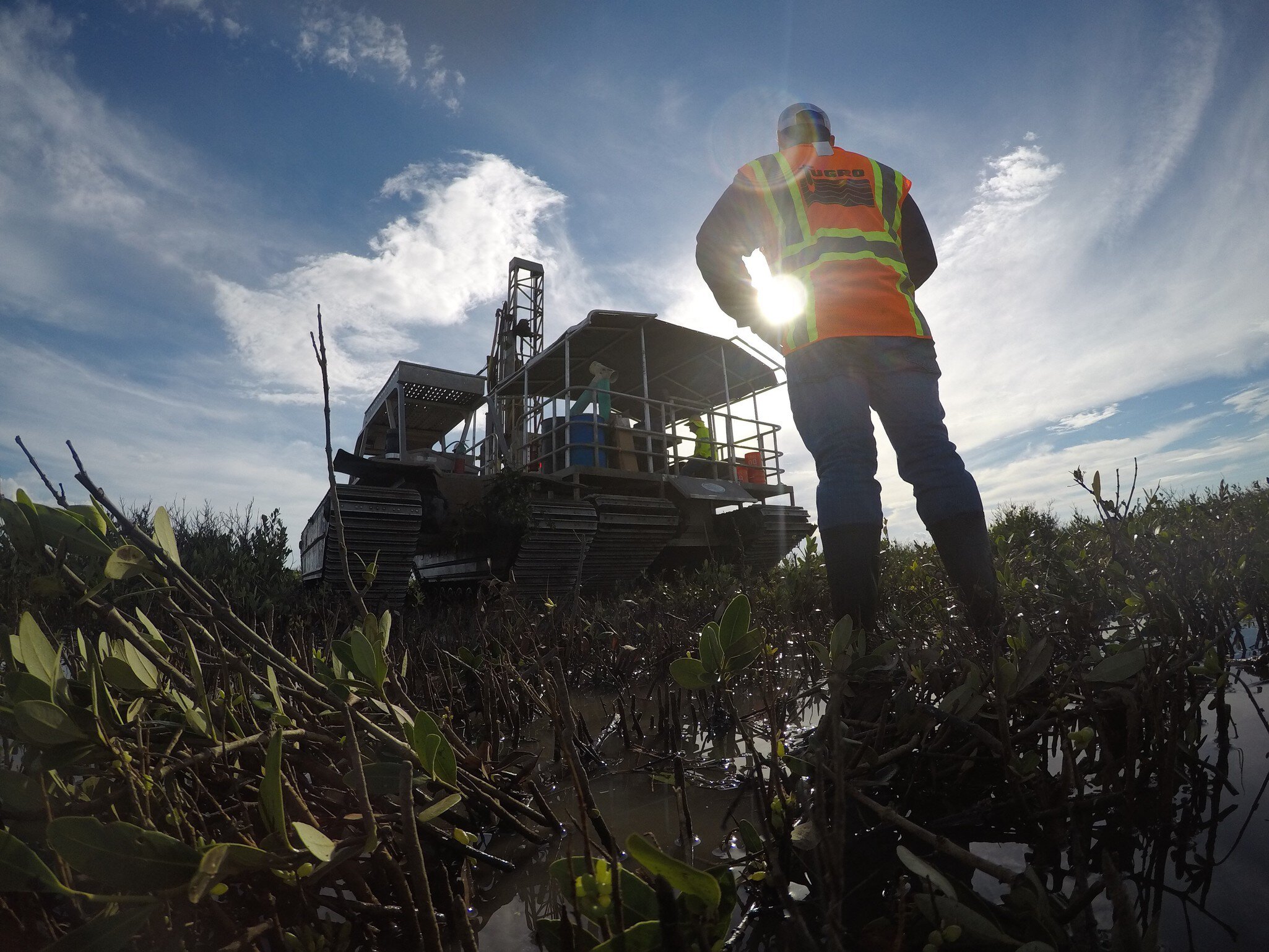 Location
Baton Rouge, Louisiana, USA
St. Charles Clean Fuels, LLC (SCCF), a collaboration between Sustainable Fuels Group, LLC, and Copenhagen Infrastructure Partners Energy Transition Fund, has contracted with Fugro to provide geotechnical engineering services for an innovative 'blue' ammonia facility in southeastern Louisiana.
The project aims to seamlessly integrate ammonia production with advanced carbon capture and storage methods, creating a clean resource for fuel, industrial power, food production, and other essential needs, all while significantly reducing the project's overall emissions profile.
Geotechnical investigations are underway, with final deliverables expected by year-end. This work builds on Fugro's earlier contributions to the project, which included site suitability assessments during the feasibility stage. Currently, Fugro is dedicated to providing valuable insights about the intricate subsurface conditions at the site, which is located near the Mississippi River. Leveraging their extensive expertise in settlement management, soil stabilisation, and foundation optimisation, Fugro will play a pivotal role in ensuring the facility's successful design.
SCCF Project Director Ramesh Raman stated: "Our project is pleased to have the extensive regional experience of the Fugro team supporting this important clean energy development project. Our strategy is to maximise the involvement of local and regional expertise in support of delivering our low-carbon, low-emissions fuels product to the global energy market. Louisiana has long held a leadership position in energy development, and our blue ammonia facility in St. Charles Parish contributes an important role through the transition to a lower carbon economy."
Fugro Gulf Coast Business Development Manager Jack Koban stated: "The development of low-carbon fuels combined with carbon capture and storage technology is a critical piece of the energy and climate action puzzle. The energy industry and the state of Louisiana have committed to tackling these important issues through innovation, and the St. Charles Clean Fuels project is a tremendous example of that. As a locally-based and trusted provider of leading Geo-data solutions, we're very proud to be a part of this forward-thinking project."
Contact us
Get in touch for
Serge van de Ven
Director Corporate Communications
Catrien van Buttingha Wichers

Director Investor Relations

,