Energy Queensland trusts Fugro to support a stronger powerline infrastructure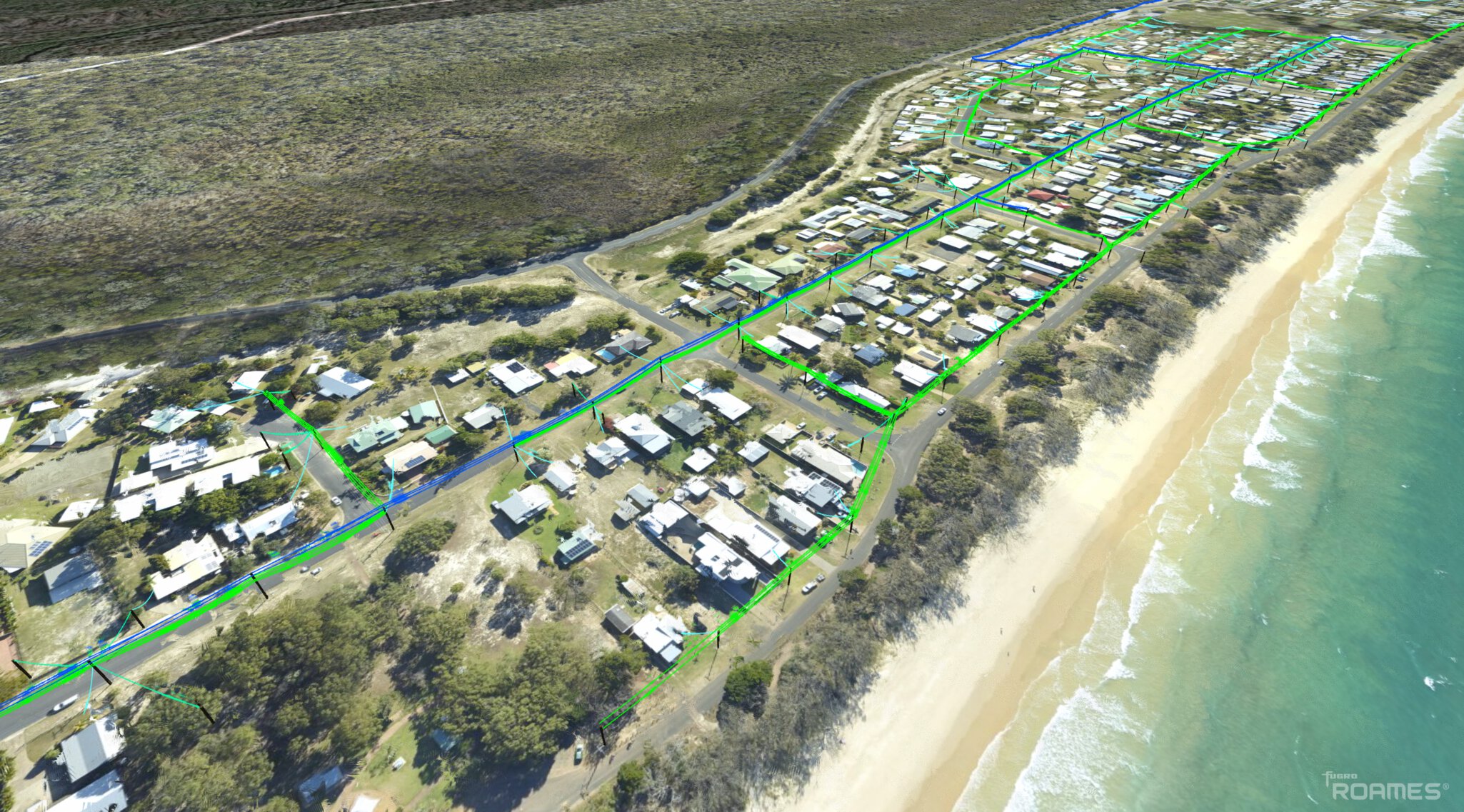 Location
Queensland, Australia
Fugro has been awarded a three-year contract to provide ROAMES® solutions to Energy Queensland in Australia.
Energy Queensland, through its electricity network businesses Ergon Energy Network and Energex, serves communities across the state, from the Tweed River to Torres Strait and from Brisbane to Birdsville, supplying electricity to approximately 2.3 million households.
With its ROAMES® technology, Fugro offers asset management services that enable Energy Queensland to identify and report the conductor clearance (minimum legislative distance between conductors to ground or structures) issues for all overhead powerlines, thereby reducing the risk of public contact. The ROAMES® solutions utilise advanced LiDAR sensing technology and aerial data capture to gather comprehensive information for Energy Queensland's operations. This geospatial data empowers the company to efficiently manage critical safety clearances across the extensive overhead network and ensure reliable power supply to communities and customers throughout the region.
"Fugro ROAMES®' solution has proven to be efficient in the provision of survey services for Energy Queensland's network, which is critical in managing such an important safety risk for our customers," said Carmelo Noel, General Manager Asset Standards for Energy Queensland. "Their understanding of our requirements and their commitment to innovation have been instrumental in our decision to once again select the ROAMES® solution. We look forward to utilising their expertise to drive operational efficiency and deliver value to our stakeholders, communities and customers."
"We are thrilled to continue our long-standing partnership with Energy Queensland", said Jan Kema, Fugro Service Line Manager, Power. "We look forward to providing our network-wide wire clearance analysis to Energy Queensland ; providing the building blocks for better asset management and regulatory compliance, and ultimately, a safer network for customers". 
Contact us
Get in touch for
Serge van de Ven
Director Corporate Communications
Catrien van Buttingha Wichers
Director Investor Relations