Fugro wins second 4-year roadway condition assessment contract with Saskatchewan Ministry of Highways and Infrastructure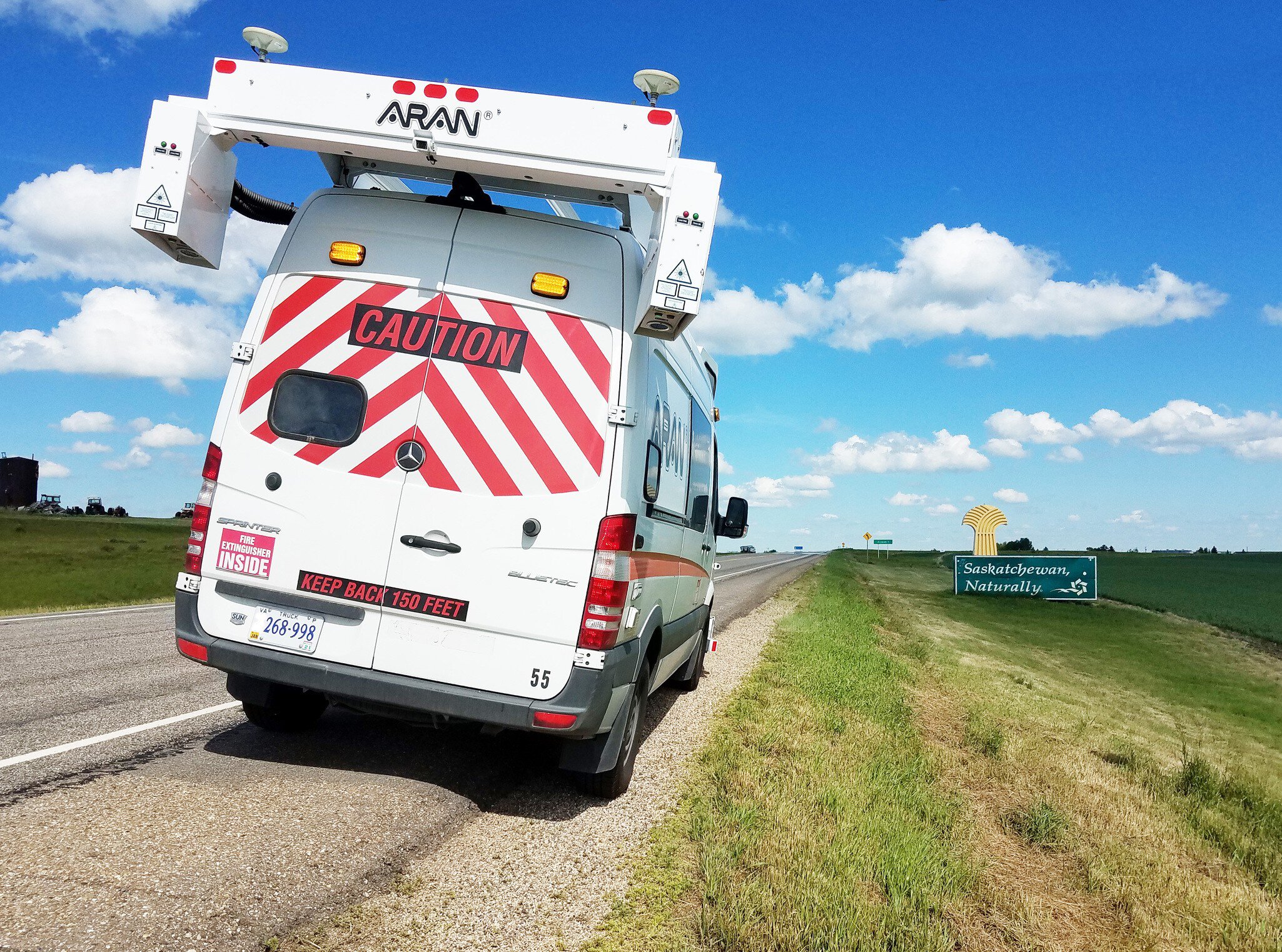 Location
Houston, Texas, USA
Fugro has been awarded a new 4-year contract by the Saskatchewan Ministry of Highways and Infrastructure in Canada to perform annual roadway condition assessments throughout the province.
The contract marks the second consecutive time Fugro has been awarded this work, which helps the ministry optimise maintenance programmes and extend the life of its roadway assets. Fugro's first-year task order is already underway and involves 8500 km of road network with final deliverables scheduled for October 2020.
To accomplish the project, Fugro is deploying its 3D Automatic Road Analyzer (ARAN) survey vehicle and iVision software. The ARAN acquires georeferenced road surface and right-of-way information at highway speeds using cameras, laser systems and other advanced sensors, while the web-based iVision platform delivers images and analysed road data to ministry staff for fast and informed decision-making. Fugro has previously used these technologies to deliver more than 50,000 km of roadway condition assessments in Saskatchewan.
"Successfully preserving Saskatchewan's extensive network of pavements starts with collecting high quality pavement data," said Nichole Andre, Asset Management Engineer for the Saskatchewan Ministry of Highways and Infrastructure. "Fugro's data combined with their iVision viewing tool allows us to effectively strategise improvements, reduce time in the field, and optimise our preservation budget."
Contact us
Get in touch for
Serge van de Ven
Director Corporate Communications
Catrien van Buttingha Wichers
Director Investor Relations