Power restoration in record time following severe tropical cyclone
Australia
Since implementation, we have used ROAMES® to quickly assess damage from cyclones (hurricanes), plan our response, and efficiently reduce power restoration times and costs. In early 2015, ROAMES® was deployed in the wake of Severe Tropical Cyclone Marcia, a Category 5 super-storm that battered Central Queensland. Capricorn Metals Pty Ltd (Capricorn) commissioned Fugro to provide a fauna and habitat Geo-data study to establish whether Malleefowl nest in the project area so they could develop effective protection and management plans.
Life cycle
Show full process
Training, planning and safety, critical to the success of a challenging recovery of a sunken barge with its cargo of fuel
Marcia – a severe category 5 tropical cyclone – arrived in Queensland, Australia, in February, 2015. With wind speeds of over 200 km/h (125 mph), its widespread damage cost $750 million AUD.
In its wake, Ergon Energy, supplying electricity across one million spans of network to more than 700,000 customers in Queensland, received reports of tens of thousands of power outages.
ROAMES®' disaster response services detected and modelled all damage in Ergon's network, with prompt and efficient pre- and post-disaster differentiation.
Within the day, ROAMES® was mobilised, surveying the impacted network. 12 hours later, ROAMES®' highly-automated cloud processing routines delivered a precise 3D virtual environment detailing the damaged network, enabling Ergon to allocate resources efficiently to minimise customer inconvenience and risk. ROAMES®' rapid network assessment identified every item of critical damage – modelling downed poles and wires, damaged buildings and roads, and other debris issues.
From ROAMES® disaster response service, Ergon's asset managers directed in-field crews, providing location specifics and recommending tools/materials to restore power.
In a record-breaking 10 days, Ergon's full network was returned: the quickest, most efficient restoration of power recorded in Australia.
Key Metrics
63,700 power outages recognised across their network.

Immediately surveyed over 5,000 km² of impacted network and surrounding environment.

Rolling 24 hours turnaround of centimetre-accurate 3D virtual modelling of the damaged network.

ROAMES®' assessment identified and modelled over 654 instances of critical damage.

Five days after Marcia, crews had restored power to 27,300 customers.

Ergon's full network was restored in record time: 10 days, post-disaster.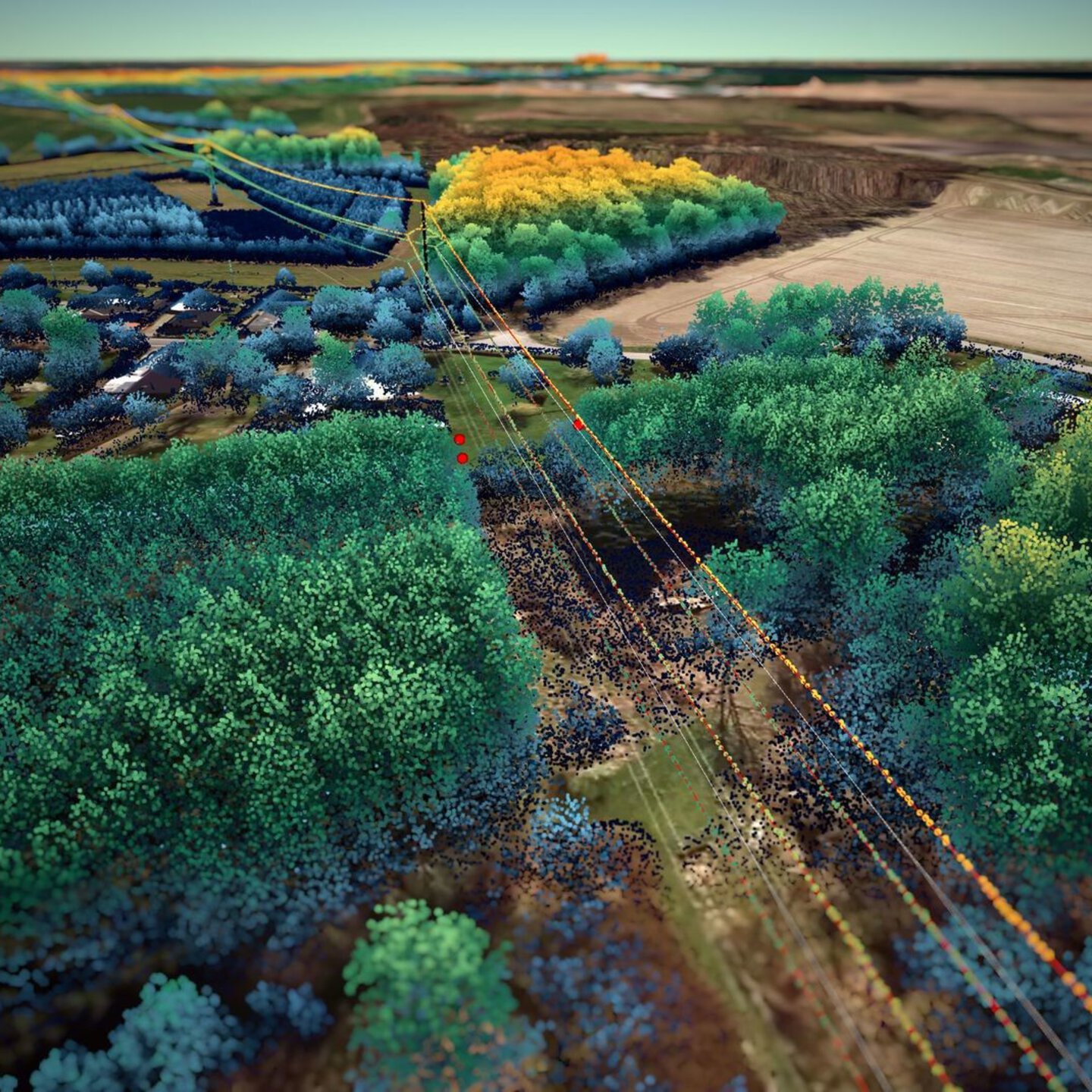 Used technology
Fugro ROAMES®
Fugro ROAMES®
Fugro Roames® delivers a powerful 3D real-world environment of your powerline network, enabling you to asses, monitor and maintain your network effectively and efficiently to optimise powerline performance and reduce risk.