minimal disruption, low CO2 emissions and unprecedented safety performance
Abu Dhabi, UAE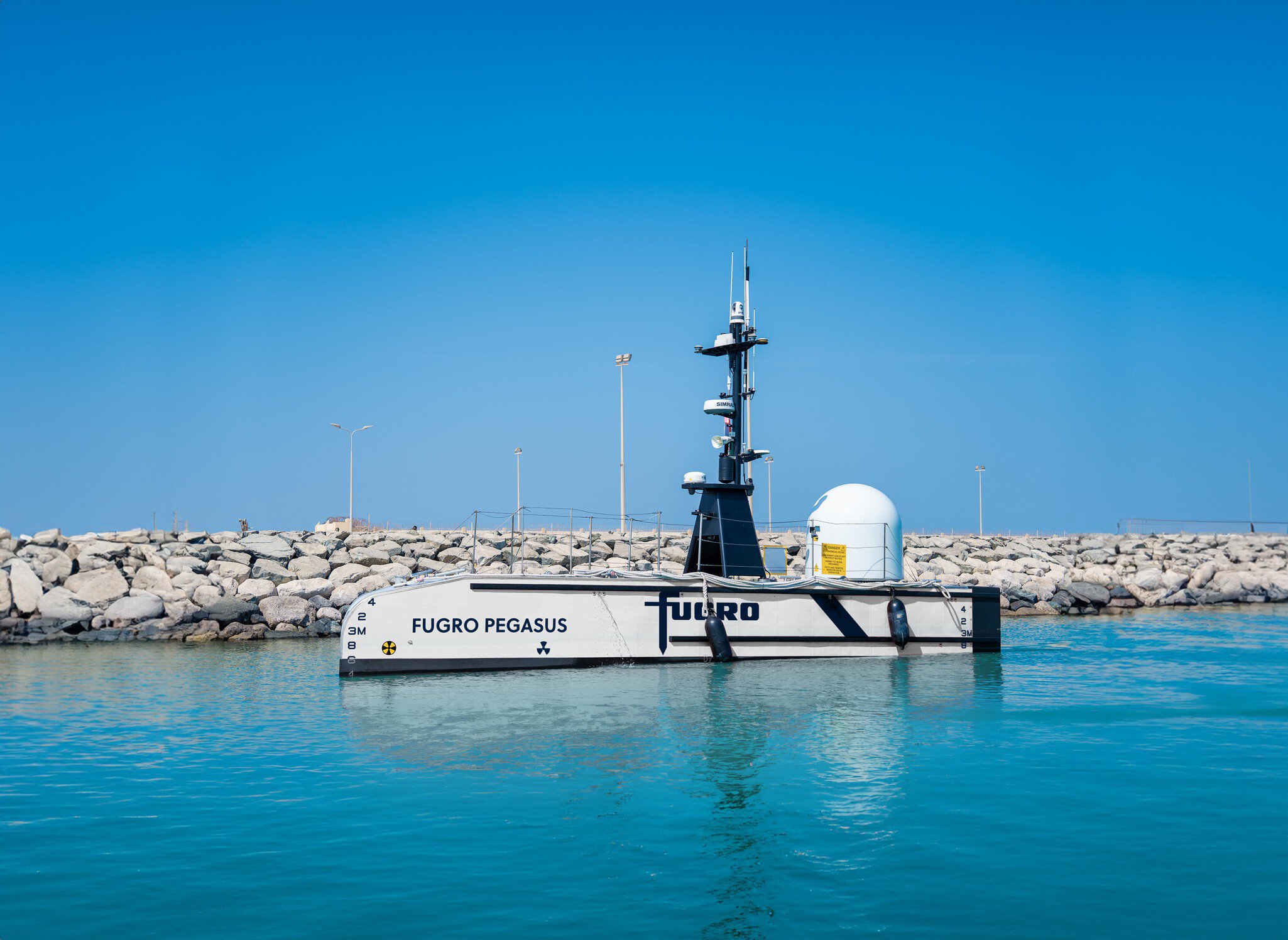 Project duration
13 – 18 January 2023
When asked to conduct a comprehensive seabed investigation and quay wall survey for one of the UAE's major ports, our client needed a solution that would minimise disruption to their daily operations. Using our Blue Essence® USV to complete the survey allowed our client to continue with uninterrupted port operations and significantly reduce CO2 emissions and personnel risk exposure when compared to traditional methods.
Planning, feasibility, conceptual design
Operations and maintenance
Show full process
Key metrics
reduction in offshore HSE exposure
The challenge
Port authorities require regular surveys to ensure a safe seabed depth for deep draft vessels and to establish infrastructure integrity of the quay walls. Traditionally, these surveys are conducted by divers or remotely operated vehicles (ROVs) deployed from a vessel. These conventional methods pose several challenges as they can put divers at risk and due to the size of the vessels used, severely disrupt ongoing port operations.
 Our client required a high-resolution data-driven mapping solution to ensure the integrity of their subsea infrastructure while minimising disruptions to ongoing port operations.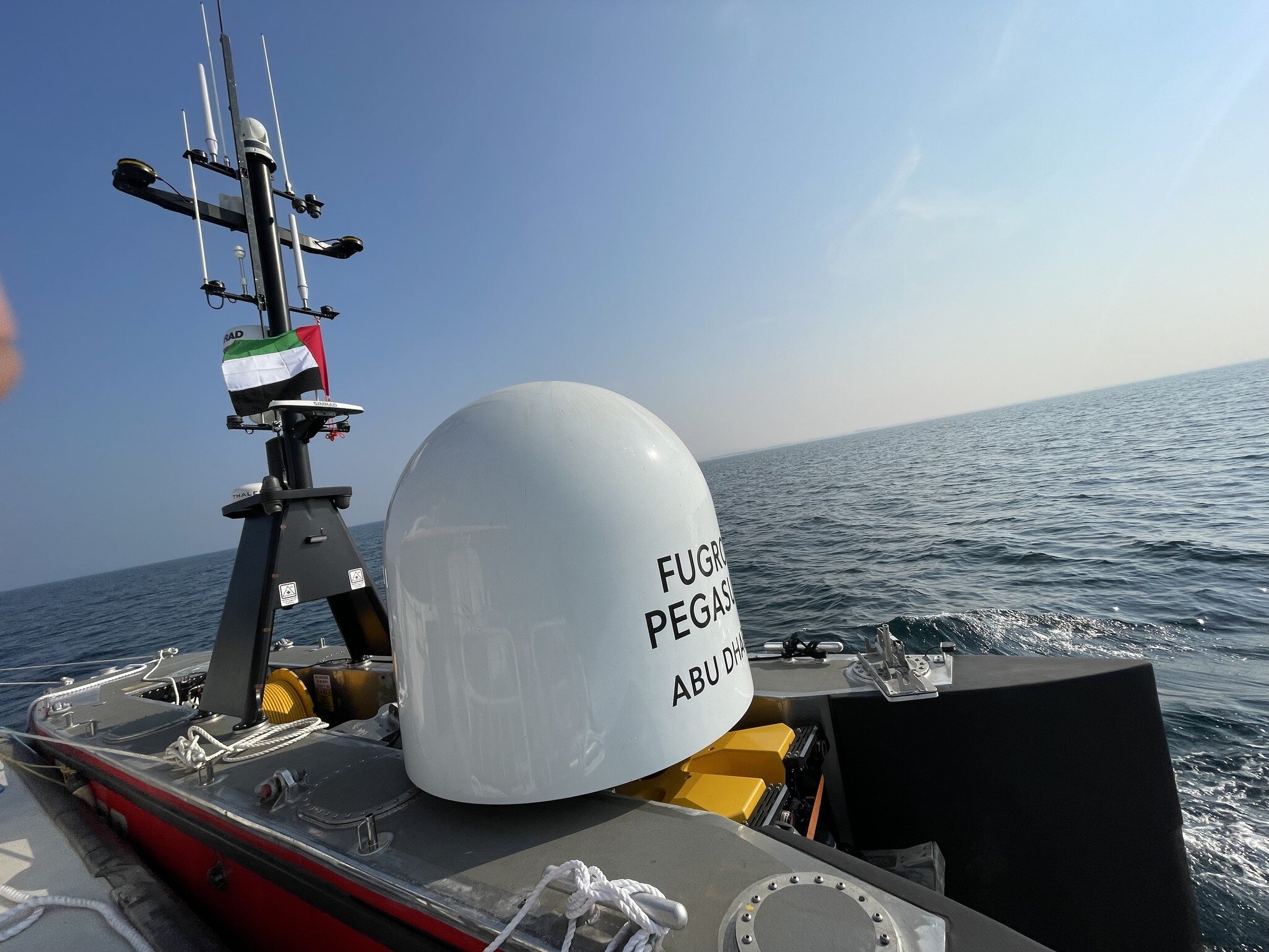 Award-winning technology
Blue Essence®
Our Blue Essence® uncrewed surface vessel (USV) won the Sustainable Innovation Award at the 2023 BNC Publishing's Sustainability Innovations Awards.
Blue Essence®
The Blue Essence® 12 metre uncrewed surface vessel equipped with Fugro's state-of-the-art Blue Volta® electric powered remotely operated vehicle, delivers enhanced inspection and light intervention of your assets in a safe, sustainable and efficient manner.
Embracing next-generation seabed survey methods
To address the client's challenge, we deployed one of our Blue Essence® uncrewed surface vessels (USV), the Fugro Pegasus. The 12m USV requires no personnel offshore and is operated from our onshore remote operations centre (ROC) in Dubai. Equipped with advanced survey sensors and the Blue Volta® electrical remotely operated vehicle (eROV), we were able to give our client a comprehensive look into the port's infrastructure below the water.
 Through direct communication between our ROC and the Port authorities, we were able to ensure the movements of other vessels in the area were taken into consideration. With the USV being much smaller than conventional survey vessels, we could easily manoeuvre it within restricted operating areas, allowing normal port operations to continue throughout the survey.
The inspection included
Multibeam survey of the seabed and harbour walls which gave the client a detailed dataset of the port's underwater conditions.

Buoy inspections which included anchor chains and subsea elements of the buoys in the port approaches.
Real-time data for rapid decisions
Our Blue Essence® is a fully optimised solution for these types of inspections. With instant data transfer to the ROC, we are able to analyse, interpret and give the client representative access to the results in real-time. This capability gives our clients the ability to make rapid data-driven decisions.
Transformative client value
Minimal to no disruption to port operations

95% reduction in CO2 emissions compared to conventional operations

Significantly reduced HSE (Health, Safety, and Environment) risk by having no people offshore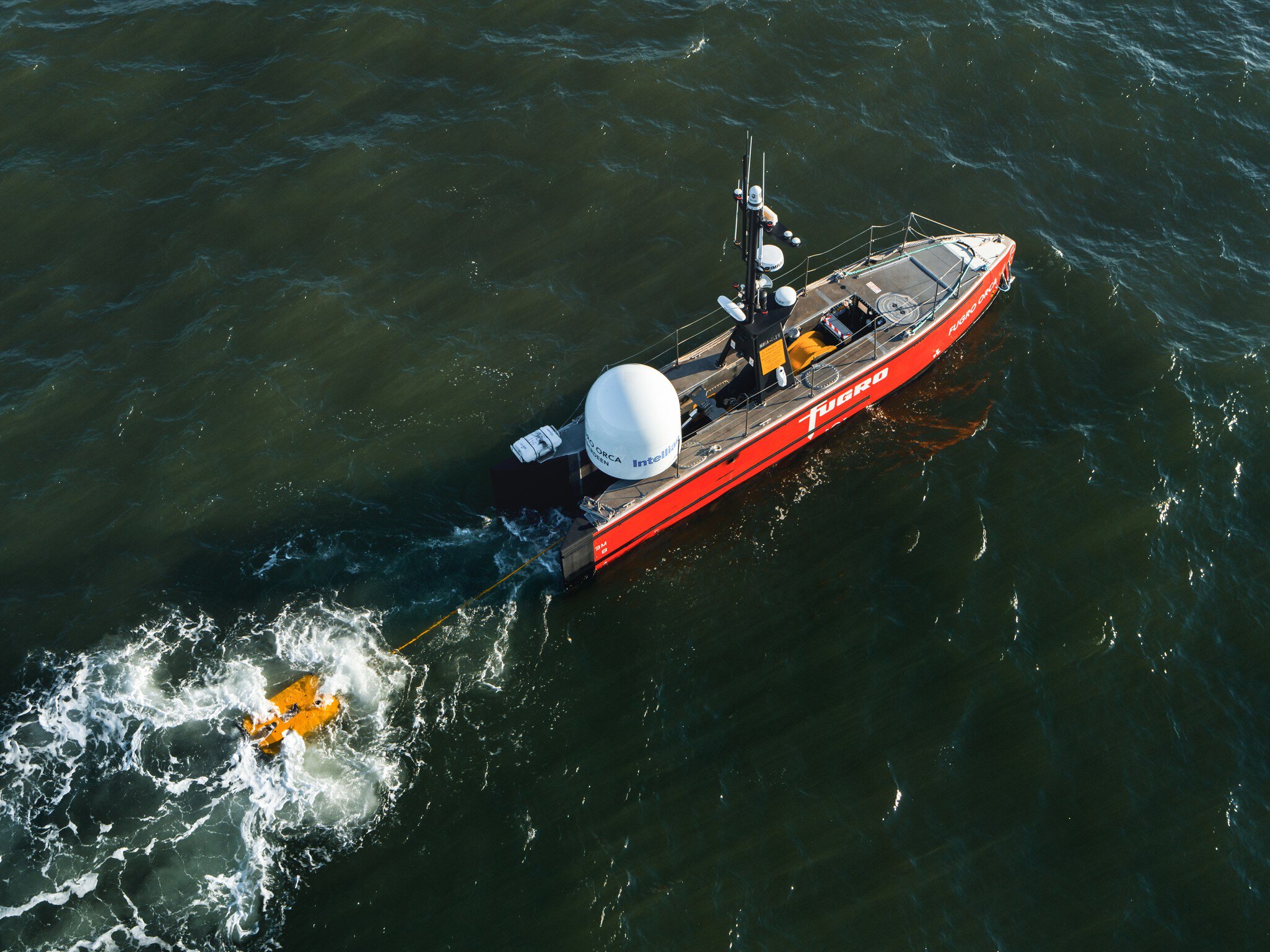 The future is remote and autonomous
Remote and autonomous technologies are the future of marine operations and at the forefront of our vision. We are continuously developing and scaling up our growing fleet of advanced technologies to deliver safe, sustainable and reliable solutions for your offshore projects.
Read more