National levee assessments
The Netherlands
Client
Waterschap Hollandse Delta (Dutch regional water authority)
Project duration
September 2020 - December 2020
The Dutch have always been pioneers in hydraulic and geotechnical engineering. The devastating North Sea flood in 1953 stimulated research and development in flood control and the major network of flood defence became a pillar of Dutch innovation. Further significant river floods in 1993 and 1995, together with studies on climate change, led to increasingly sophisticated approaches to water management that focus on environmental adaptation and long-term safety of flood plains.
Life cycle
Show full process
Expertise in water management integrated with geotechnical, consulting and mapping services assists in the prevention of flood disasters.
When the Dutch regional water authority, Waterschap Hollandse Delta needed to determine the strength of its primary levee system, Fugro was appointed to conduct levee safety assessments. The system consists of 365 kilometres of levees and numerous locks and sluices. Advanced examinations included liquefaction studies, assessments of macro-stability and piping and strength determination of historic water- and soil-retaining structures. We undertook soil investigations, FLI-MAP® airborne lidar surveys and monitoring.
A key requirement was to assess the multifunctional levee running through the historic city of Dordrecht. This levee is intertwined with historic buildings, many of which are an essential part of the water-retaining structure. The task also carried a societal perspective. Archive investigations and data acquired for the remarkable Voorstraat section enabled us to demonstrate sufficient water-retaining capacity to meet national requirements.
Our expertise in water management provides the latest insights into flood risk mapping, levee investigation and evaluation. Integrating this expertise with a range of services such as soil investigations, geo-monitoring, flood risk mapping and technical consulting, enables us to play a key role in helping to prevent flood disasters.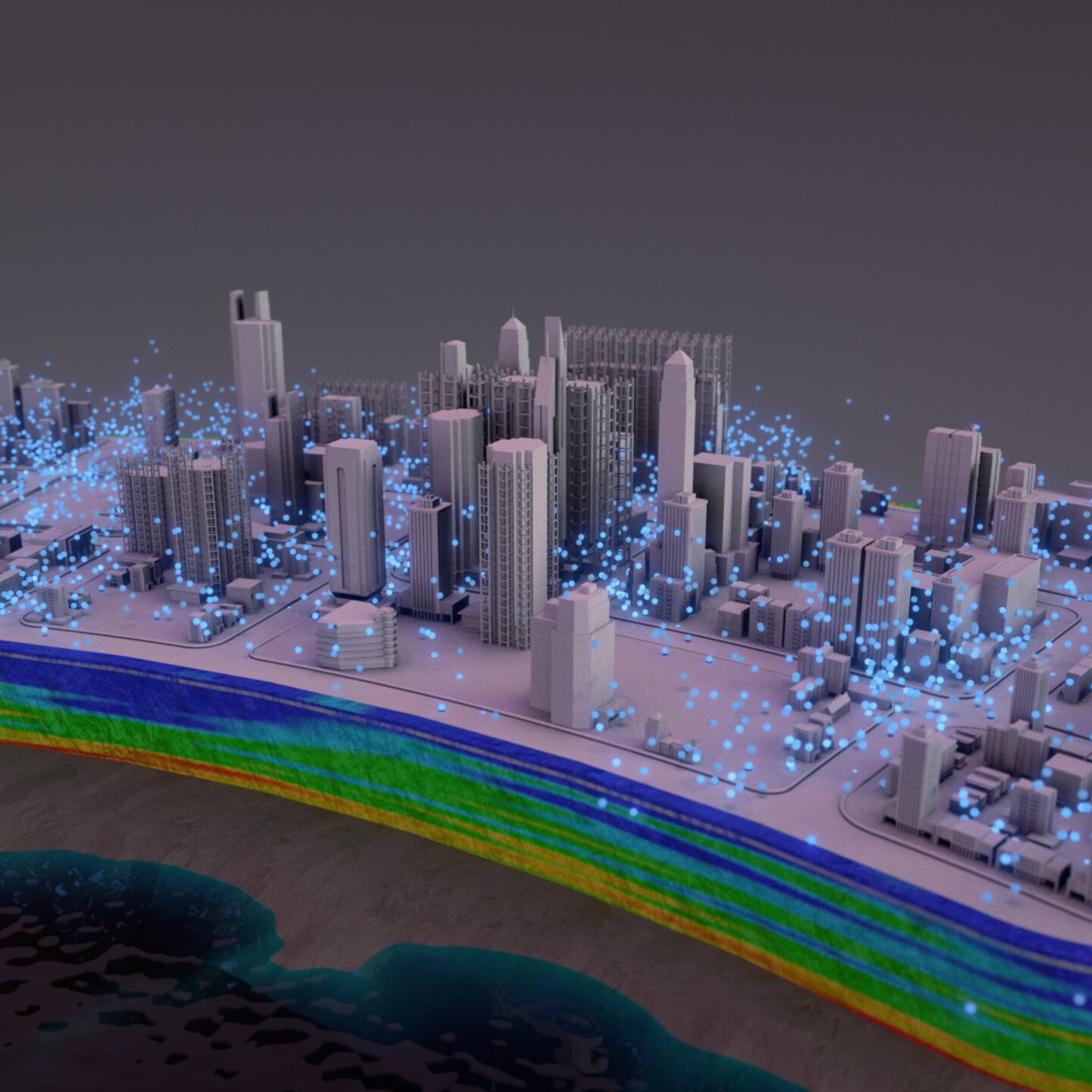 Geo-Risk Management Framework
Geo-Risk Management Framework
The Geo-Risk Management Framework is a unique conceptual framework that guides approaches to managing risk associated with the development and management of natural and built assets.
"Information about the land-water interface is essential in flood prevention and without it you are helpless. Fugro integrates high quality data-acquisition with expert engineering services."
Dirk Brinschwitz
Director, Fugro Water Services
How we can help you
We apply pioneering technologies that transform real-time levee data into information for decision makers, with vital information available via web interfaces, smartphones and tablets.