Modelling trackside vegetation for Network Rail Scotland
Scotland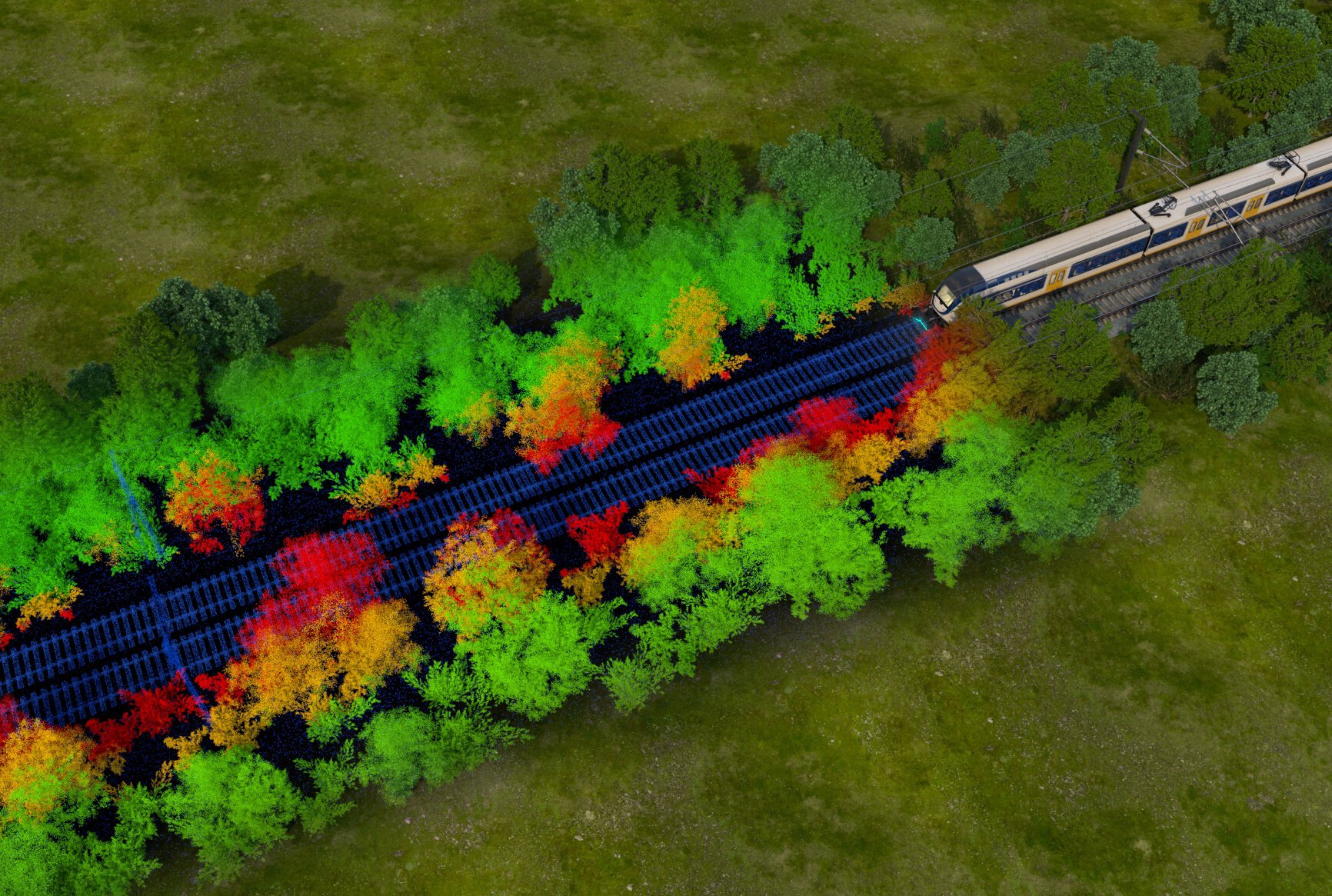 Project duration
November 2022 - April 2023
Using remote, high efficiency survey methods, we collected aerial and near-infrared images and lidar data for almost half of Scotland's rail network. We then integrated results with third party data to map, model and provide advanced analytics of encroachment risks from lineside vegetation.
Life cycle
Planning, feasibility, conceptual design
Operations and maintenance
Show full process
Key metric
trees were identified, profiled, and added to Network Rail's database
The challenge
Reliable delivery of task-ready data is vital to Network Rail's move to digital asset management and predictive maintenance.

A major challenge is the collection of Geo-data of the living corridor (vegetation beside the track) over many kilometres. This is needed to accurately manage the risk from trees and branches falling on the track or touching overhead line equipment (OLE). If not managed, overgrown trees and vegetation close to the railway can become dangerous and pose safety risks to trains, passengers, railway staff and contractors, lineside neighbours and adjacent land users and owners.

Lineside trees and vegetation can obscure signals, interrupt power supplies, reduce visibility, cause injuries, and damage or even derail trains.
Technology used
FLI-MAP®
Fugro FLI-MAP® is used to capture critical lidar Geo-data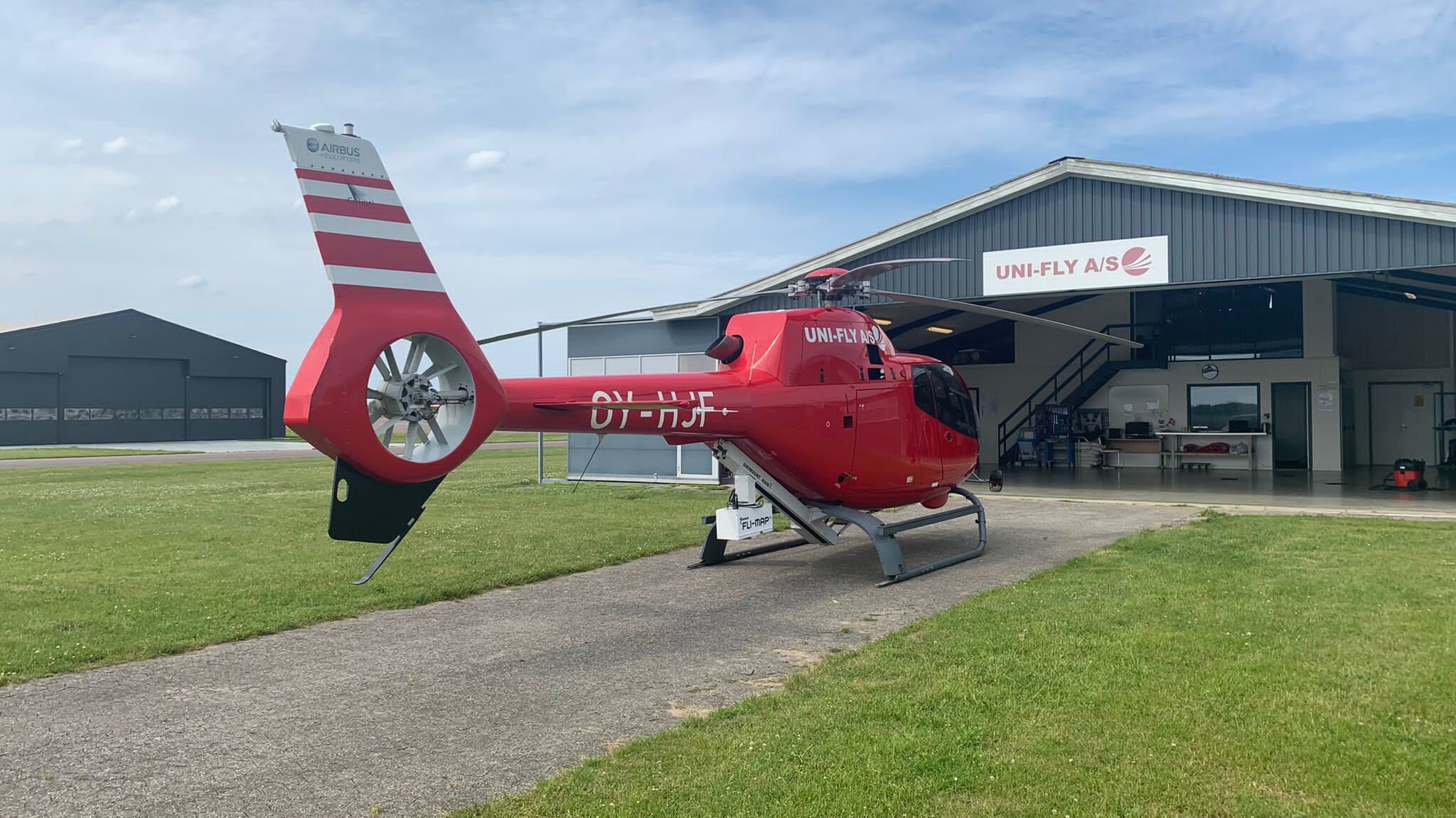 FLI-MAP®
The Scottish rail network was captured using FLI-MAP®, a helicopter-based system that combines a high-density lidar scanner and a high-resolution camera. This allows us to accurately capture the rail tracks, surrounding vegetation, and other objects in a wider corridor around the tracks. The combination of RILA® and FLI-MAP® is an ideal solution for vegetation analysis of rail networks.
Solution
We surveyed 1,300 km of Scotland's 2,700 km rail network using our FLI-MAP® helicopter-based lidar and aerial imaging technology. As one of our RailData® solutions for safer and more sustainable railways, this easily deployed, remote technique provides fast, non-disruptive collection of superior quality Geo-data.

The landmark survey followed a successful pilot project to refine our vegetation control modelling system to Network Rail Scotland's specific needs. Fugro vegetation control (FVC) helps asset managers to monitor, plan and implement the relevant vegetation management operations, while increasing efficiency, mitigating risk and reducing operational costs.

We merged significant volumes of data from the client and our FLI-MAP® surveys for processing through the FVC's highly automated algorithm. This produced detailed tree profiles to support versatile, value-adding management analytics, identifying risk locations where vegetation encroaches on elements such as OLE, signal sightings, and positions of safety. Data also shows whether encroachment is from Network Rail or third-party assets to assist in maintenance planning.
Delivering task-focused information
Our data modelling and analysis were focused on providing Network Rail Scotland with insights on potential risk areas, prioritising interventions, and evolving a predictive maintenance approach

The system generated risk maps based on 'falling distance tree' and crown locations, tree canopy coverage, tree distance from the railway, tree encroachment coverage and volume, and tree risk class, among other analysis outputs

All deliverables can be loaded into Network Rail Scotland's geographic information system (GIS) to provide the user with a quick and clear overview of trees and vegetation potentially in falling distance. This includes a comprehensive Excel overview for each engineer's line reference (ELR) – a code used to uniquely identify a railway line - for quick assessment of, for example, tree risks within each route section.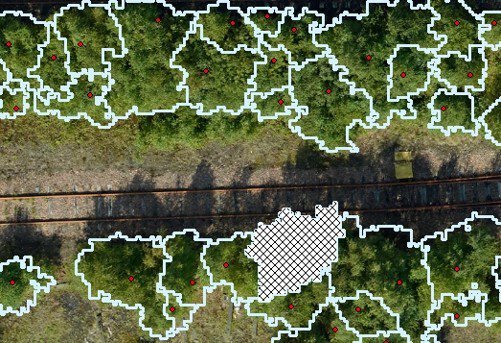 Example of ITD output: Tree tops and tree crowns
"This project has allowed us to generate valuable insights into our lineside vegetation using lidar data, which in turn has contributed to our planning for our next 5-year funding period. This allows us to focus work in the highest priority areas, providing value for money and delivering a safe and resilient railway for our passengers and freight users."
Rachel Long
Regional Asset Manager (Lineside and Drainage), Network Rail Scotland
Innovative highlight: algorithms to model nature

Scotland has complex forest types.
Our vegetation analytics team ran numerous tests and evolved algorithms to detect various types of different vegetation coverage before concluding the project parameters and tree segmentation. This allowed us to generate an individual tree detection (ITD) database with accurate data on 'falling distance' tree locations and their canopy crowns, reinforcing Network Rail Scotland's confidence in prioritising interactions.
In total, we identified over 3 million trees of which 343,000 were potentially in falling distance of the tracks.
The risk maps can be integrated with any GIS system to give the user a quick and clear overview of the FVC analyses. This includes detailed attributes for falling distance trees, such as ID number, tree height, crown shape, crown area, ELR, and nearest encroachment distance from the track, among others.
Example of risk profiles based on Network Rail Scotland's Intervention Zones
Impact
Supporting Network Rail Scotland's digital transition
We answered Network Rail Scotland's wide-ranging criteria, including the need for remote solutions to assess and mitigate vegetation related risks, and with as much automation as possible.
Here is an overview of key benefits:
Surveys can be readily mobilised and rapidly completed, including over large, isolated, or inaccessible areas

Use of remote techniques eliminates the need for personnel to work on or near the track, a big health and safety benefit

Surveys are conducted aerially or using equipment mounted on scheduled passenger or freight journeys, without disrupting services

Our data is enabling Network Rail Scotland to accurately assess risk, prioritise interventions, assess predictive maintenance and tighten cost control in asset management

Once risks have been validated, assessed and prioritised, trim and mitigation efforts can be planned and placed into a single- or multi-year programme tailored to Network Rail Scotland's resource availability, budget and local regulations

Long term management strategies can be simulated to assess the cost of treatment and deployment, and to optimise work packages.
Our approach is supporting Network Rail Scotland's digital transition to new levels of operational safety, efficiency and journey reliability.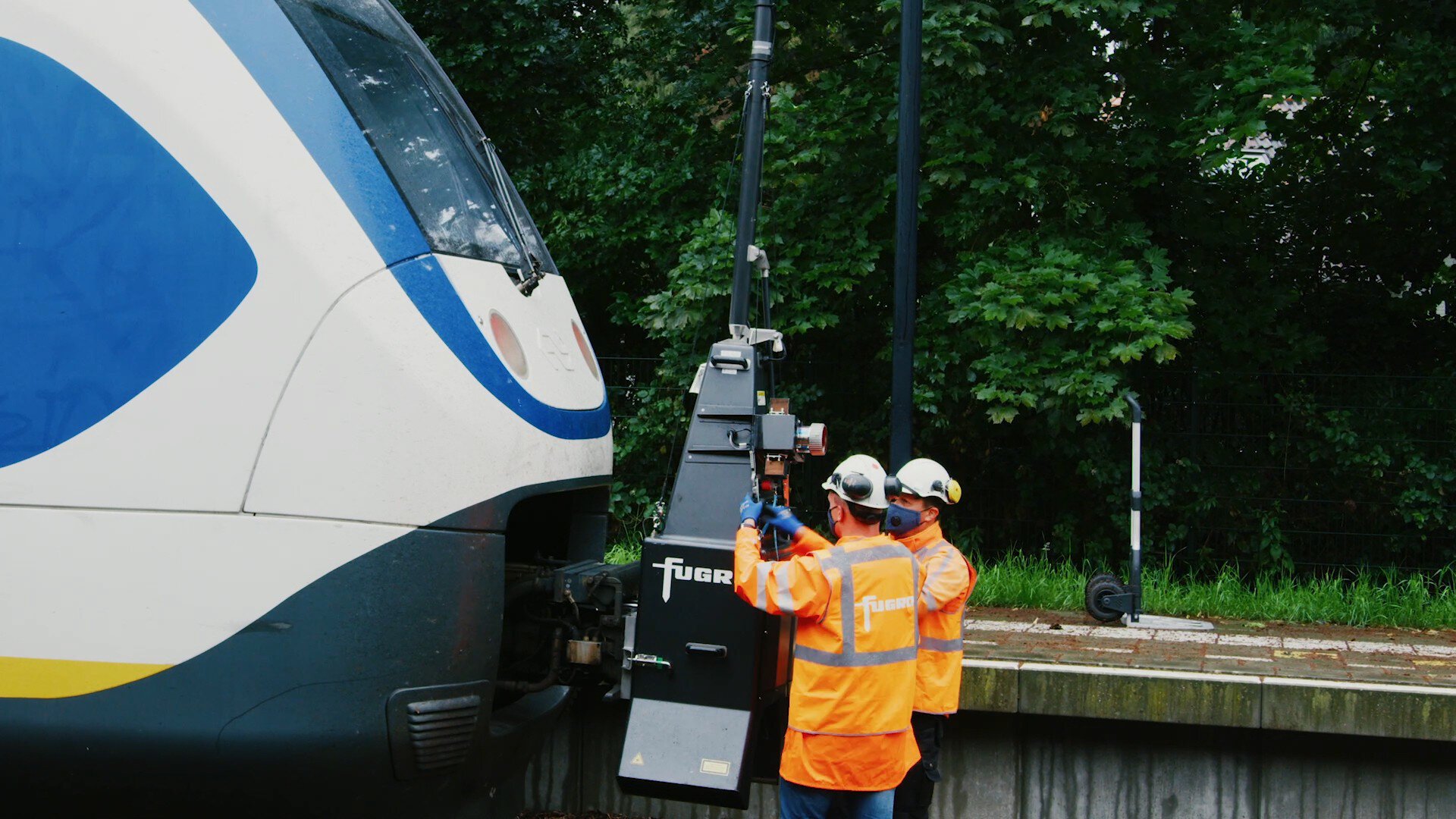 Rail services
We help you work in remote or inaccessible areas and along busy passenger and freight routes.
Find out more