Fibre-optic cave monitoring assures public safety in Dutch marl quarries
Marl quarries and Sibber cave Valkenburg, Netherlands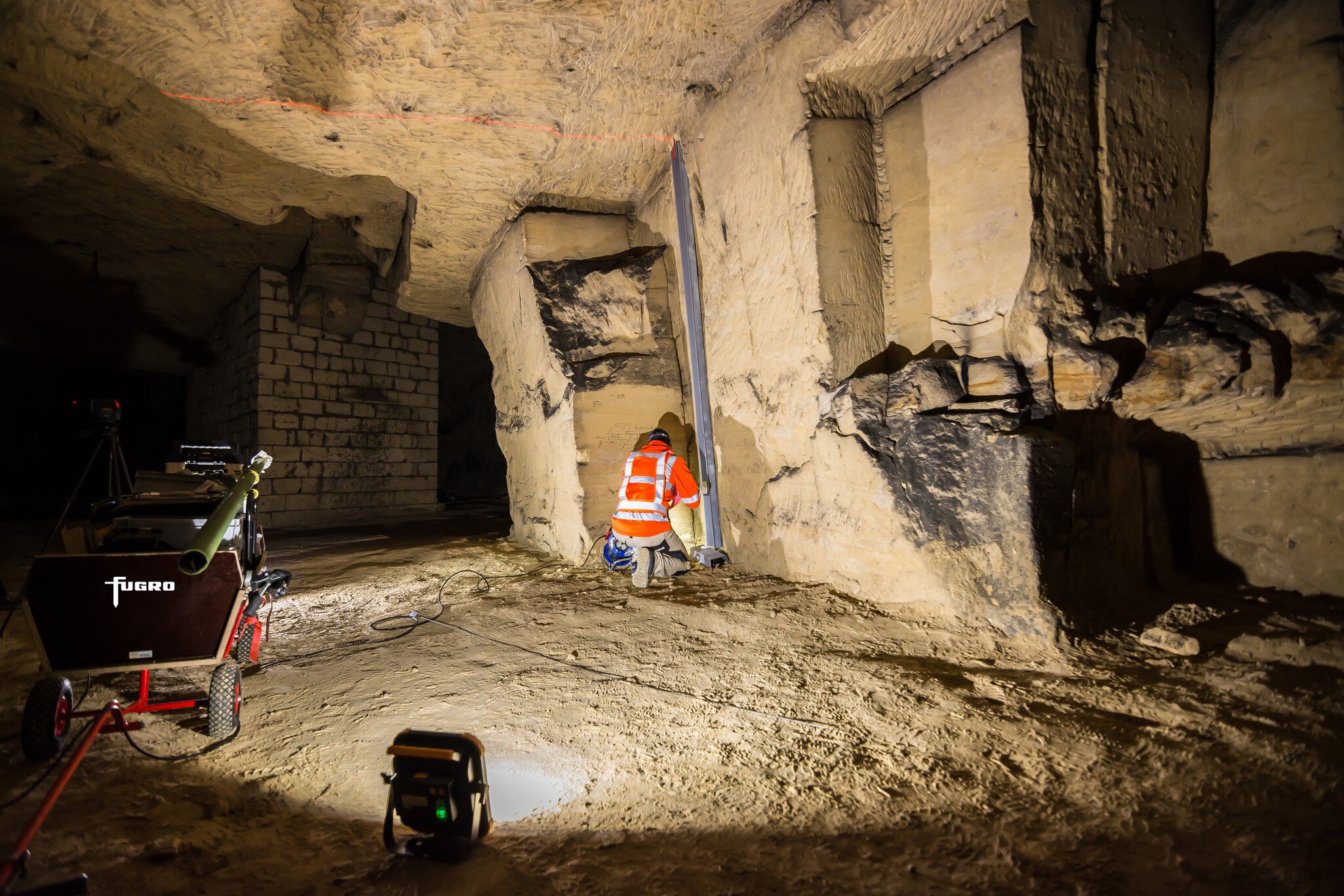 Client
Municipality of Valkenburg
Project duration
June 2019 - October 2029
We designed and installed a highly sensitive fibre-optic monitoring system to monitor rock mechanics and structural stability in the popular marl quarries of the Dutch Valkenburg region.
Life cycle
Planning, feasibility, conceptual design
Operations and maintenance
Show full process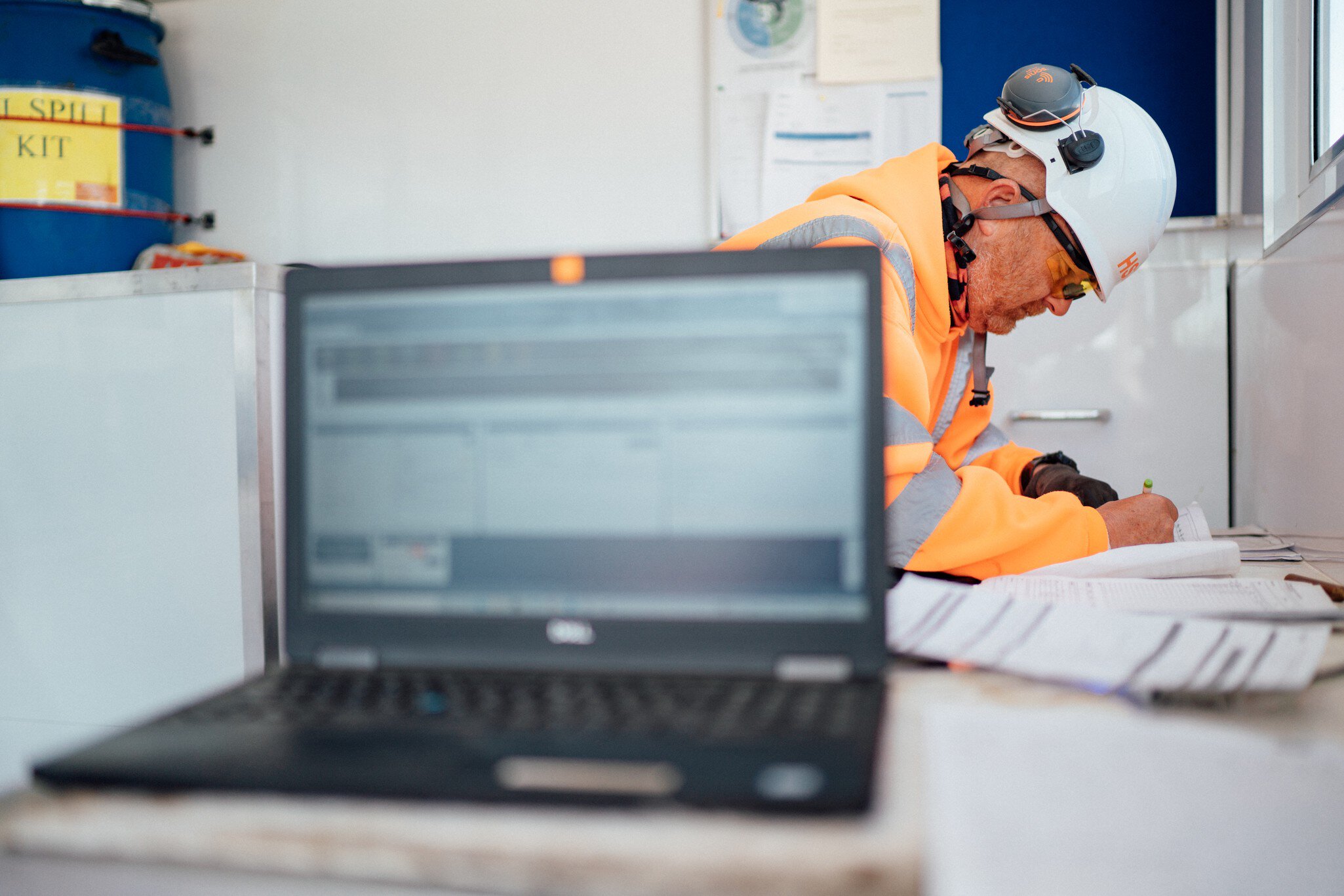 Structural health monitoring
Structural health monitoring
We develop state-of-the-art fibre-optic sensing systems to be used in civil structures, such as roads, tunnels, and bridges. These systems provide real-time, high-frequency measurements and warning systems, offering highly accurate readings even in environments with high humidity, like caves. By providing efficient and cost-effective long-term solutions, our fibre-optic sensing systems ensure reliable and accurate data collection in challenging conditions.
Fibre-optic cables with sensors at 81 locations
Challenge
The Valkenburg Marl Quarries in the Netherlands attract around 300,000 visitors a year for events including daily guided tours and an annual underground Christmas market.
With so many visitors, the safety and structural stability of the quarries and cave structure, which spans over 100 acres, are paramount. Accurate rock mechanics and movement monitoring is essential but the harsh underground environment and 100% relative humidity needed accurate, robust and specialised monitoring technology.

Installation of the fibre-optic sensors in different locations
Solution
We designed a fibre-optic monitoring system that met our client's brief for a long-term monitoring system that would also have a low impact on the sensitive underground environment. We worked with local marl experts to install the state-of-the-art monitoring system that monitors rock mechanics and is fully functional even in the caves' high relative humidity. Over a period of 10 years, our solution will provide highly accurate, high frequency real-time measurements and give notification alerts if any dangerous changes are detected.
We installed a 13-km long fibre-optic network across 81 sensor locations throughout the cave system to measure the strain and temperature of the caves' central pillars. Our Virgeo® data portal dashboard presents real-time information of the entire measurement system.
Based on these critical measurements, the safety levels are continuously analysed and an alarm is triggered if safety limits are crossed. This allows our client, the Municipality of Valkenburg, to plan interventions before any hazardous situation occurs, safeguarding the caves' stability.
At 81 locations, fibre-optic sensors provide real-time monitoring of the strain on caves' central pillars
Innovative highlight
In the past, monitoring was carried out via manual measurements using conventional monitoring technology that didn't suit the high humidity environment and was environmentally more intrusive. Fugro is a leader in applying state-of-the-art fibre-optic sensing systems for geotechnical and structural health monitoring, not only in caves but also in civil structures, like roads, tunnels and bridges. The advantages of the fibre-optic solution include:
Real-time, high-frequency measurements and alarm functionality if safety limits are breached;

Highly accurate measurements unaffected by the caves' high humidity;

Efficient, cost-effective, long-term solution.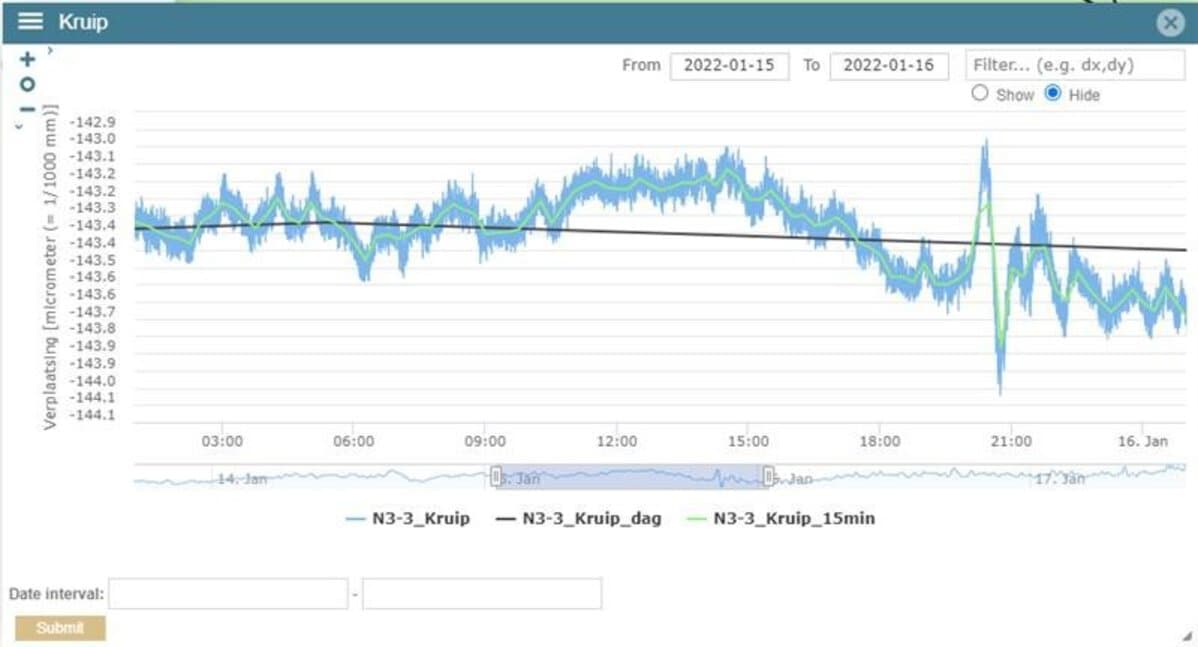 An atmospheric pressure surge when the Tongan volcanic erupted shows high sensitivity of the data observation
Impact
Real-time, high-frequency, high-accuracy measurements are providing a new world of rock mechanic interpretations for these caves. Over the past 2 years since the system was installed, the resolutions and accuracy of the measurements, delivered in a dashboard format, have provided additional observations:
Evidence of a seasonal influence, where wet and dry periods are reflected in the pillar strain measurements;

An atmospheric pressure surge that coincided with the Tongan volcanic eruption on 15 January 2022 shows the high sensitivity of the data observation.
Fiber-optic measurements are an eco-friendly solution; they emit no sound or light nor does anyone need to be physically present except during planned maintenance activity. This ensures that the local bat population isn't disturbed during specific seasonal intervals.
"Fugro provided a cost-effective solution that gives high-quality results. The fibre-optic system allows us to monitor our marl caves 24 hours a day and immediately react if any movements are detected. This advanced solution is much more efficient than the manual measurements that used to be taken by inspectors walking twice a year through the caves to collect visual stability data."
Wiel Felder
policy officer of municipality of Valkenburg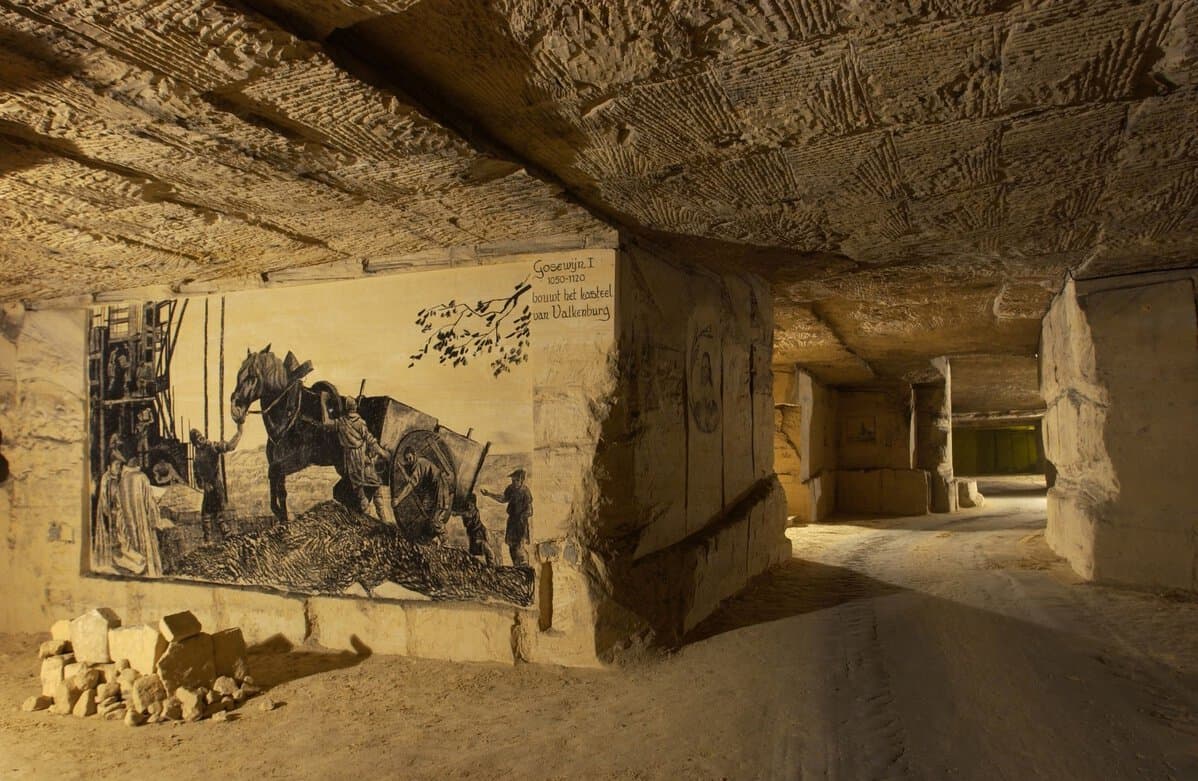 The Netherlands' Valkenburg Marl Quarries attract around 300,000 visitors per year