Policy on bilateral contacts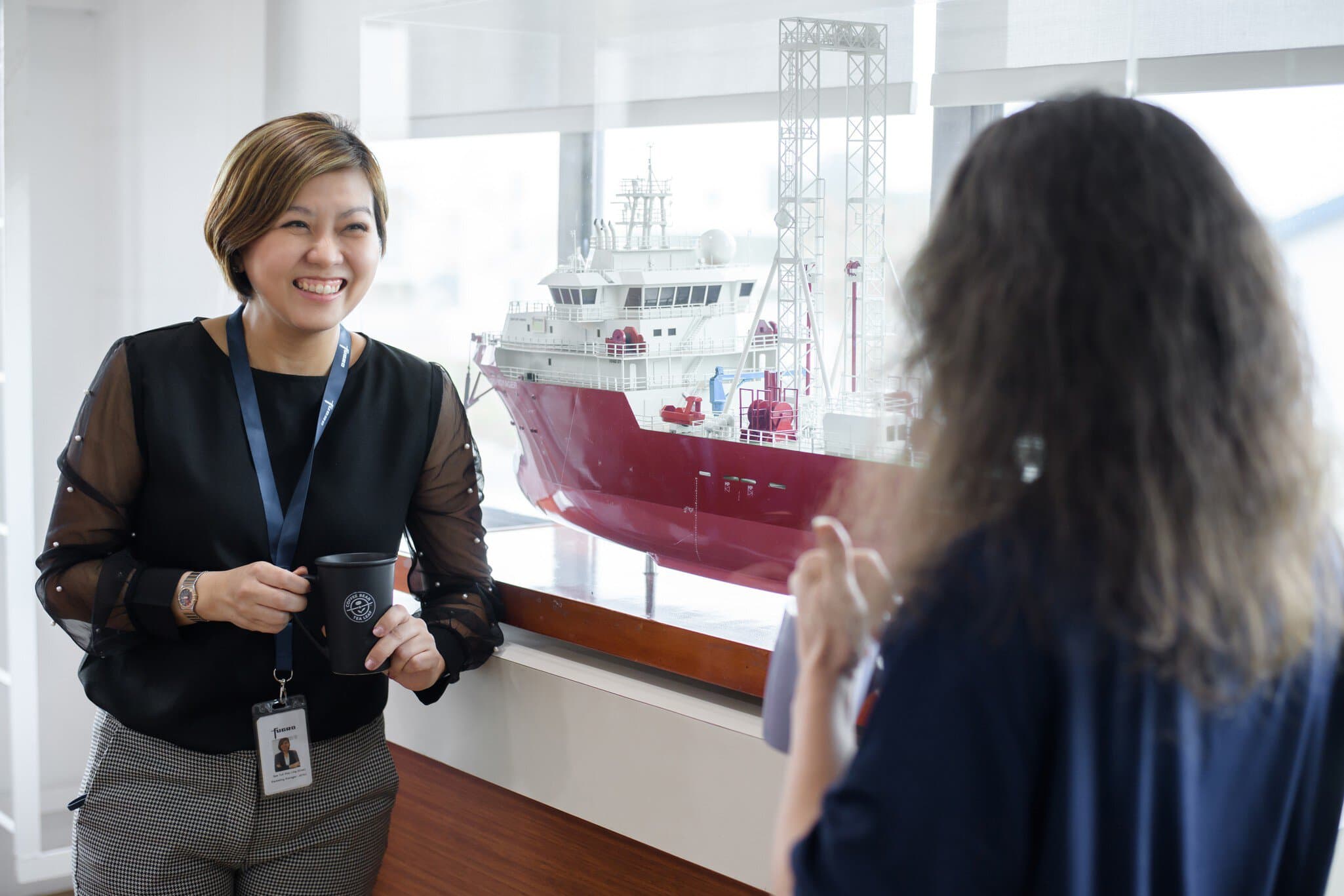 We keep in touch with investors, other capital providers, and their intermediaries. That's how we're able to keep them informed – fully, consistently, and timely. This way, they can develop a clear understanding of our company's strategy, activities, historical performance and outlook for the future. We do this in accordance with the Dutch Corporate Governance Code, the requirements of Euronext and the Dutch Authority for the Financial Markets (AFM).
Inside information disseminated via a press release
We immediately publish all inside information in a press release. That is, unless we're allowed to delay the disclosure – which only happens when we meet a set of very strict requirements.
Distribution of information
Fugro offers comprehensive information on this website, through presentations to and meetings with analysts, investors and media and by means of press releases.
Relevant publications are the annual and half yearly reports, quarterly trading updates, and other press releases and the corporate website in general. Individual contacts with investors and analysts are maintained via numerous one-on-one meetings, presentations (roadshows) and conference calls. During these meetings, information that is already in the public domain is presented and discussed. Information that is not yet in the public domain but cannot be classified as inside information in nature can also be provided, if this helps to increase the recipients' understanding of the company. Such information is factual and not of speculative nature.
General guiding principles
A dialogue with investors outside the context of formal shareholder meetings can be useful for both investors and Fugro.

We reserve the right to determine whether we will accept invitations from investors, or parties representing shareholders, to engage in such a dialogue.

In principle, contacts are conducted by the CEO and/or CFO, accompanied by Director Investor Relations. Director Investor Relations may also hold meetings.

We may share information that's not yet publicly available but can't be classified as inside information. But only if this helps the other party better understand our company. This information is always factual – never speculative.We don't comment on market rumours.

In the 'closed' or 'silent' periods before we publish financial results, we don't normally have meetings or conversations with the investment community. Responses to (draft) analyst reports (third party publications) are only based on public information.
Investor relations
Our CFO is responsible for investor relations. The designated spokespersons for investor relations are the Director Investor Relations, CFO, and CEO. The CFO or Director Investor Relations can give other spokespersons explicit authority to communicate with analysts and investors.
Closed periods
Closed, or 'silent', periods are the periods prior to the publication of financial results. At these times, no meetings will be held with and no presentations will be given to financial analysts and investors. No other communication with analysts and investors will take place, unless this relates to factual clarifications of previously disclosed information.
Our closed periods are:
6 weeks before we publish the results of our full year

4 weeks before we publish our half-yearly results

3 weeks before our Q1 and Q3 trading updates