,
Introduction
We developed our Fugro Oceanstar® navigation sensor and onboard decision support system for the shipping industry to improve navigational accuracy and safety, and reduce operating costs. The system is type-approved for global navigation satellite system (GNSS) position, transmitting heading device, rate-of-turn indicator, and speed and distance measuring equipment. It's particularly useful for berthing operations and navigation in confined waters, and is ideal for large vessels such as passenger and cruise ships, container vessels, ferries, roll-on roll-off vessels, bulk carriers and tankers.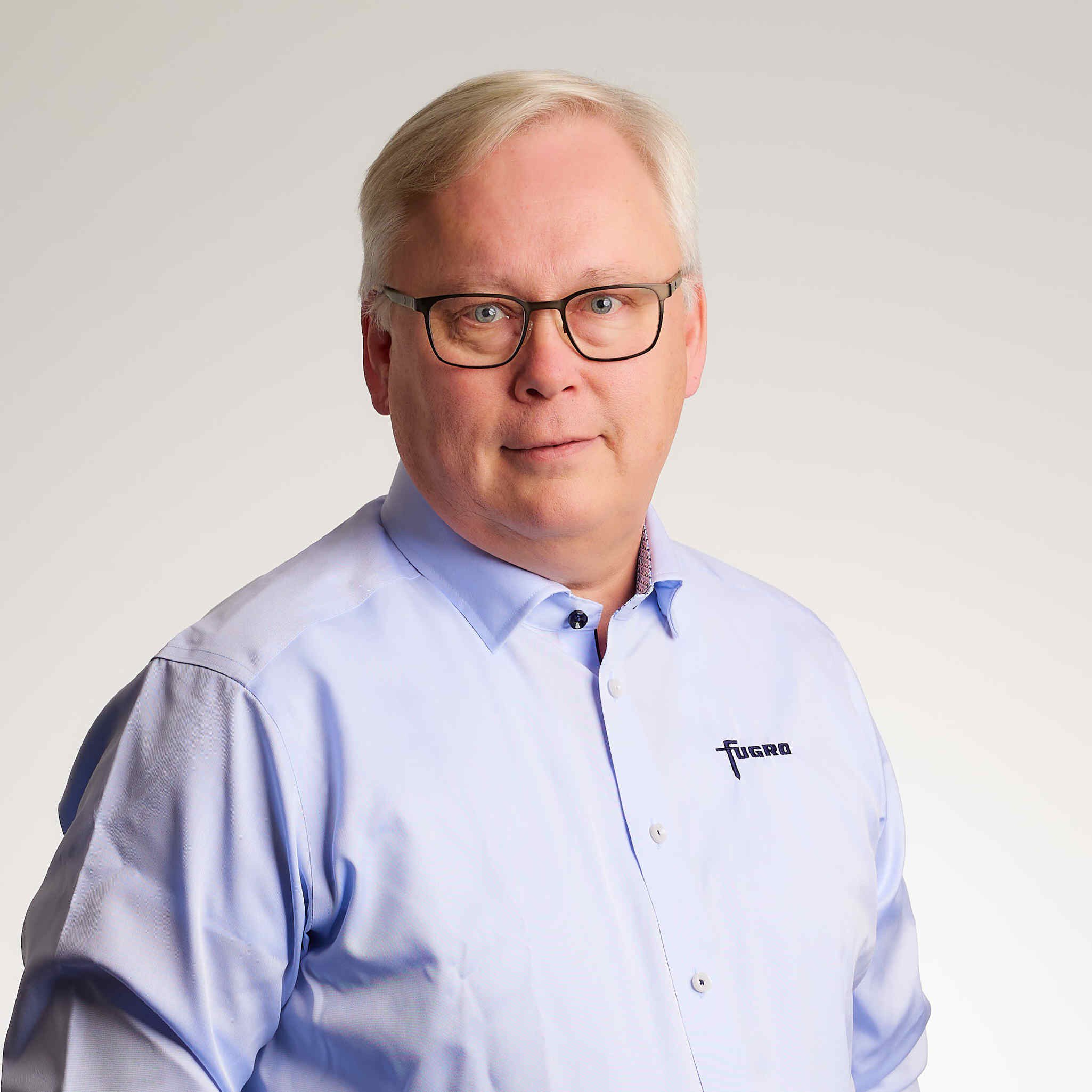 Anders Haneborg
Global & European Lead Fugro Oceanstar®
Benefits
01
Wheel mark
Oceanstar® is wheel marked by Bureau Veritas and offers a range of type approved functions. Oceanstar is easy to operate and maintenance free.
02
Spoofing detection and redundant positioning
Redundant positioning and spoofing detection are valuable measures against paralysed shipping lanes, collisions and untraceable piracy incidents
03
Berthing
The Oceanstar® Berthing system shows distances to the quayside and approach speeds for safer, faster and more efficient berthing.
04
Fuel saving from precise navigation
Precise position and heading allow the autopilot to have better position and rudder control, leading to fewer rudder adjustments, reduced drag and increased sailing distance
05
Dynamic trim and draught
Vessel trim and draught are essential parameters to optimise fuel efficiency. Oceanstar® measures dynamic trim and draught (radar option) in real time with centimetre-level accuracy, making it the preferred sensor for fuel management. Oceanstar® data can also be fed to the loading computer to help optimise cargo operations
06
Hull bending and twisting
Oceanstar® can model hull deformations through real-time kinematic GNSS measurements. This data is a valuable supplement to conventional strain-based load cells and angle measurements
Specifications
The Fugro Oceanstar® Core System is an attitude and heading calculation engine. It uses data from multiple survey-grade GNSS receivers and a motion sensor to calculate the position, speed and attitude of a vessel. The receivers are typically located fore and aft, and to port and starboard. The Core System uses advanced GNSS calculations to measure the ship's position, orientation and movement with centimetre-level accuracy (requires a running G2/G4 service agreement and subscription from Fugro).
Data processing and interfacing are handled by a dedicated computer within the Core cabinet; the cabinet is typically placed in an equipment or instrument room alongside other electronic equipment, to simplify interconnections. A separate touchscreen Core Display computer, located on the bridge, provides intuitive and dedicated graphical views for each navigation function.
The Fugro Oceanstar® Core System offers the following Wheelmark-certified navigation equipment functions, each of which meets the relevant ISO and IEC standards and has a user-friendly Core Display showing calculated values:
GNSS position
Survey-grade GNSS receivers use all available satellite systems (GPS, GLONASS, BeiDou and Galileo) to calculate a composite GNSS position. The Core Display shows latitude, longitude, position quality and other positioning information
Transmitting heading device
The Core System calculates and outputs a precise GNSS-derived heading
Rate-of-turn-indicator
The Core System calculates accurate rate-of-turn based on changes in the ship's heading
Speed and distance measuring equipment (SDME)
The Core System calculates precise ship speed along longitudinal and transverse axes, and distance travelled.
Fugro Oceanstar® spoofing protection
The Fugro Oceanstar® core system detects when a vessel's position is being manipulated. If there is a cyberattack, it will trigger a spoofing alarm to alert the crew. The system's spoofing detection uses two independent approaches to deliver a higher level of positioning trust:
Spatial Integrity Analysis
This is the most powerful anti-spoofing technique and uses a multi-receiver design concept. Fugro Oceanstar® constantly compares GNSS antenna geometry with known offsets. If one or more antennas depart from their expected location, the system will trigger a spoofing alert.
Fugro SatGuard®
Using our patented technique for GNSS navigation message authentication, Fugro Oceanstar® applies data from more than 100 Fugro reference stations around the world. Fugro SatGuard® monitors the status and received data from each GNSS satellite. A unique signature for each satellite is received on the vessel as part of our G2/G4 correction service.
Fugro Oceanstar® application system
In addition to the type approved navigation functions, Oceanstar® also offers: 
Berthing assistance: Oceanstar® shows distances to the quayside and approach speeds for safer, faster and more efficient berthing

Trim and list: Precise trim and list is calculated and displayed as graphical indicators and timeseries plots

Draught measurements: Accurate dynamic draught is calculated from wave radar measurements

Hull bending and twisting: When five or more GNSS receivers are installed on a vessel, the system can model hull deformations such as hog/sag and twist
Fugro Oceanstar® berthing guidance system
The Fugro Oceanstar® berthing guidance system is an excellent decision-making tool. It provides precision guidance during critical berthing operations in a user-friendly graphical view, including information about fore and aft distance from the quay, approach speeds, accelerations, heading and rate-of-turn.
Target distances are calculated using a built-in database of quay coordinates from data that have either been pre-surveyed or previously recorded in Fugro Oceanstar®, which continually accumulates and updates port and berth information from around the globe.
Fugro Oceanstar® integration
Oceanstar® can be integrated with several recognised navigation and bridge systems. For example, Wärtsilä NACOS and Sperry VisionMaster can display berthing information and selected bridge screens including conning and bridge wings.
It can also be interconnected with the NAPA loading computer and other fuel optimisation systems.
Marinestar MS
Contact us
Fugro Oceanstar®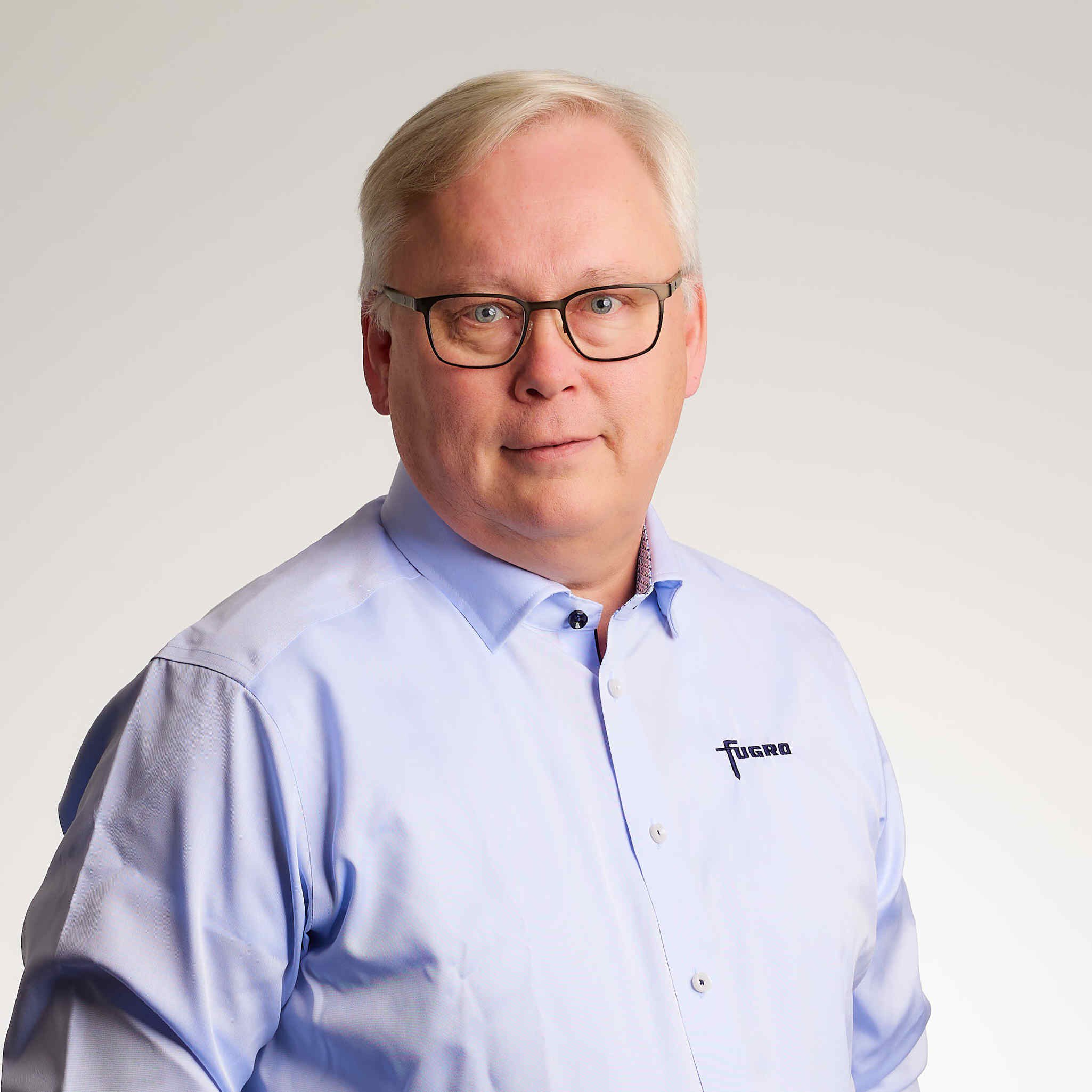 Anders Haneborg

Global & European Lead Fugro Oceanstar®

,
Come join us
Exciting challenges. Unforgettable experiences. Work that helps create a more safe and liveable world. These are a few of the things you'll find at Fugro. Will you join our global team?
Careers at Fugro