Clever thinking provides innovative maintenance solutions
Offshore Arklow, Irish Sea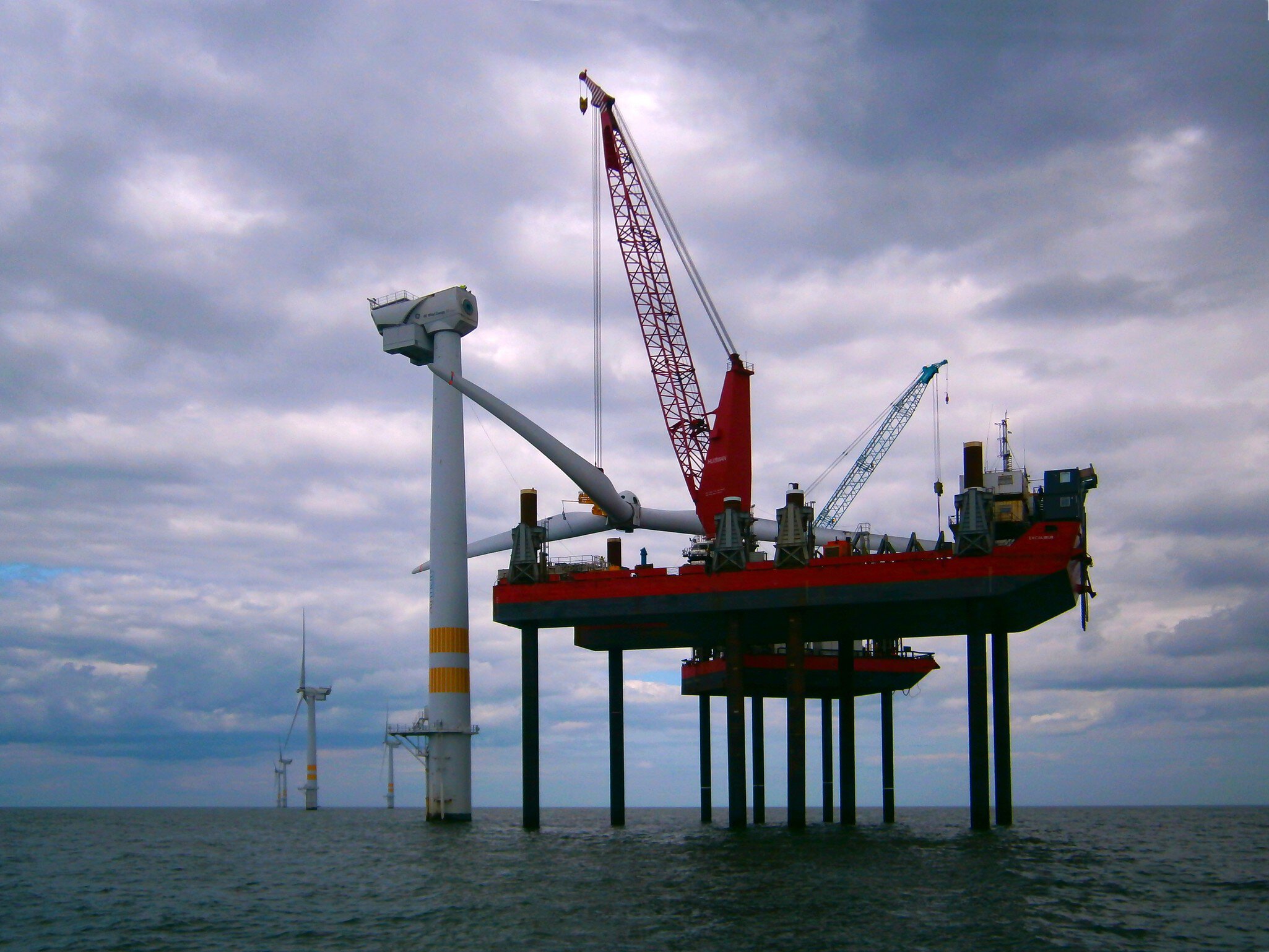 Completion of a major maintenance project for long-standing client, GE Energy, has proved that clever thinking, patience and perseverance combined with the right equipment can deliver the best solution.
Life cycle
Planning, feasibility, conceptual design
Operations and maintenance
Show full process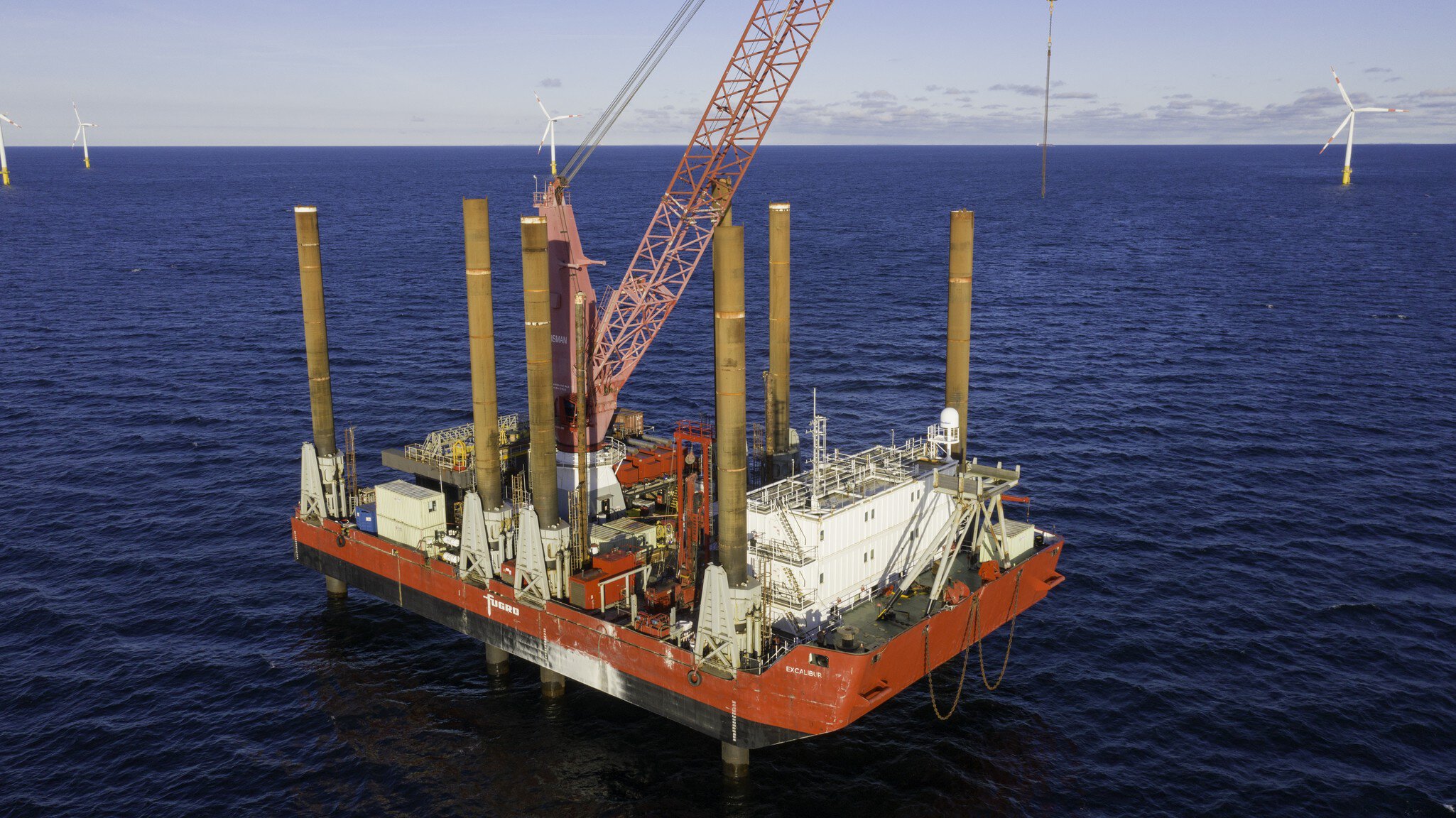 Excalibur
Excalibur
Excalibur is the largest, 8-legged jack-up barge in the Fugro fleet. It is capable of working in water depths down to 40 metres and supports installation of foundations for offshore wind projects. 
Specialised jack-up platforms and engineering skills for wind turbine rotor maintenance
At Arklow Bank offshore wind farm, located on a shallow water sandbank in the Irish Sea, we carried out maintenance that required the removal of wind turbine rotors and access to the hub. It was not possible to remove the blades individually so the entire rotors, each weighing 90 tonnes and with a diameter of 105 metres, had to be lifted.
We mobilised two jack-up barges - Excalibur and Deep Diver - for the complex lifting operations. Excalibur's recently installed 300-tonne Huisman crane was the main crane whilst Deep Diver provided the 'tailing' crane.
Extremely shallow water, strong currents and soft sediments all presented challenges to marine operations. Positioning and jacking-up required the professional approach that comes with 30 years' experience of operating a fleet of jack-ups in difficult conditions.
Highly detailed lift planning was essential. We calculated the position, deck height and orientation of the jack-ups in order to avoid obstructions; to analyse the flight path of the rotor we used 3D modelling. With each lift, both cranes were used to place the rotors onto the deck of the jack-up platform with precision. The blades were then placed in a rack which was designed and built by our engineering department, along with other storage and sea fastening structures on the deck of Excalibur.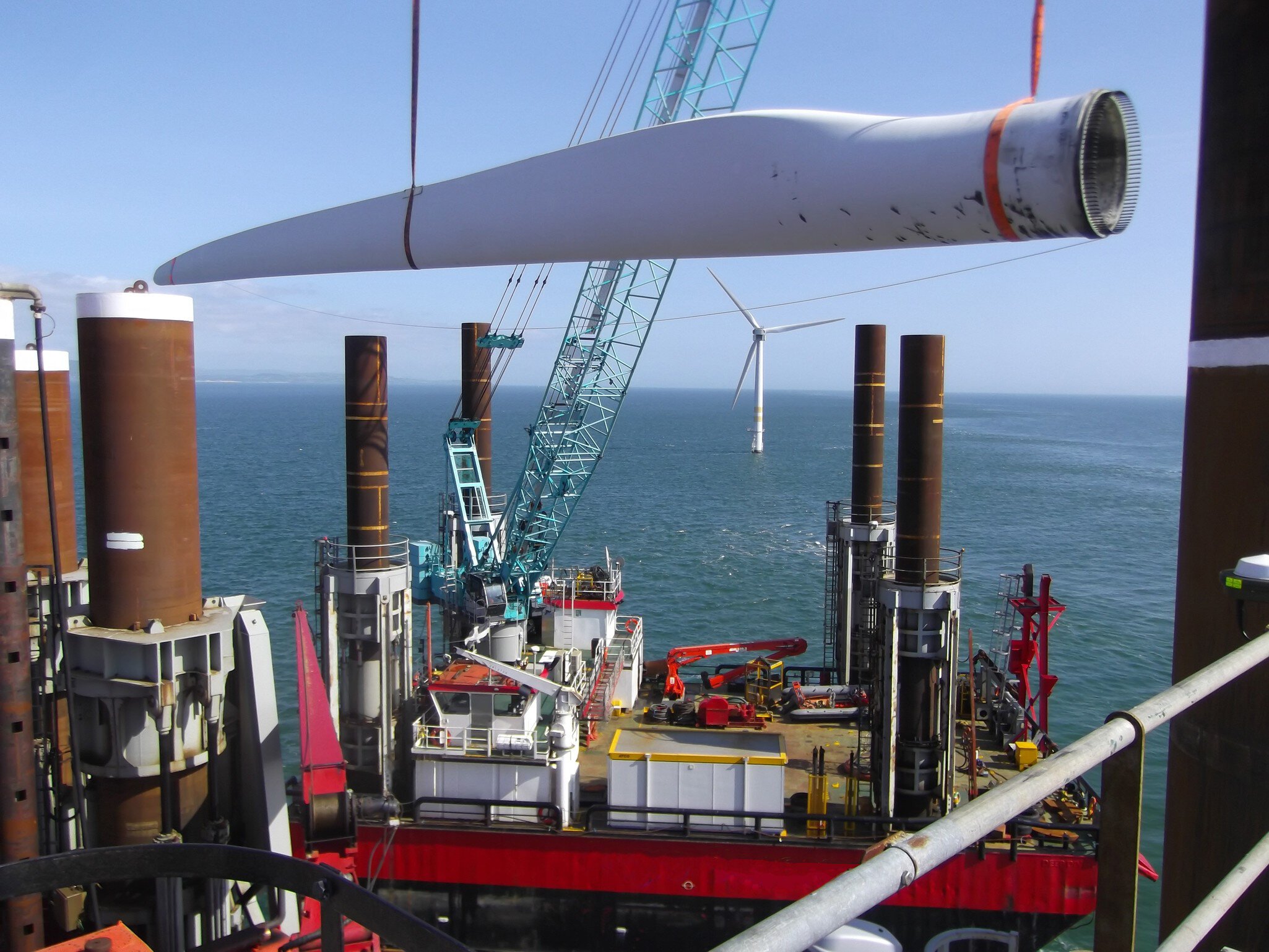 "Special thanks to Fugro Seacore for their flexibility, patience and expertise throughout the planning, design and operational phases of this project. Their professionalism was instrumental in the successful completion of this operation."
Chris Delahunt
GE Operational Site Lead
How we can help you
With 30 years' experience, we deliver a range of services and innovative solutions from a fleet of jack-up platforms in worldwide locations – even in the most challenging conditions.