Strategy
Our path to profitable growth
As the leading Geo-data specialist in a rapidly changing world, there are lots of opportunities. Not just for growth, better pricing, and higher productivity, but for more sustainability too.
That's why we try to balance the short- and long-term interests of our stakeholders. And why we always take social and environmental factors into account during our decision-making process.
Bright future, solid strategy
When we look at the market, the future looks bright. It reinforces our 'Path to Profitable Growth' strategy. This strategy is supported by our increasingly balanced market exposure, less capital-intensive asset base, and resilient operating model.
Capture the growth in energy and infrastructure
The energy and infrastructure markets are growing. We expect to see more spending on renewable power and electricity networks, railways, roads, bridges, tunnels, buildings, and industrial facilities. In response, we're increasing our integrated offering of data acquisition, analysis and advice. We're also strengthening our key account management and value-based bidding. Of course, we'll continue to build better assets and do better work, so you can keep your costs low and your stakeholders happy.
Leverage core expertise in new growth markets
We're expanding to new markets – the water market in particular. Using our core expertise to tap into the global need for better climate resilience and water security. Why? Because this need leads to big investments in flood protection, coastal defence, and water management. And that's where we can help. Our solutions will help you better analyse your climate-related risks and design solutions. Think coastline mapping, dike monitoring and design, freshwater sourcing and transport, plus ocean science.
Differentiate by integrated digital solutions
Backed by our clients, we focus our research and development on less capital-intensive solutions. Like more lightly and uncrewed vessels that aim to reduce the overall development and operation costs of your assets. Moreover, our pioneering spirit drives us to develop integrated digital solutions. Because when you're the leading Geo-data company, you can't rest on your laurels. We're committed to maintaining our position as the most innovative partner in the field.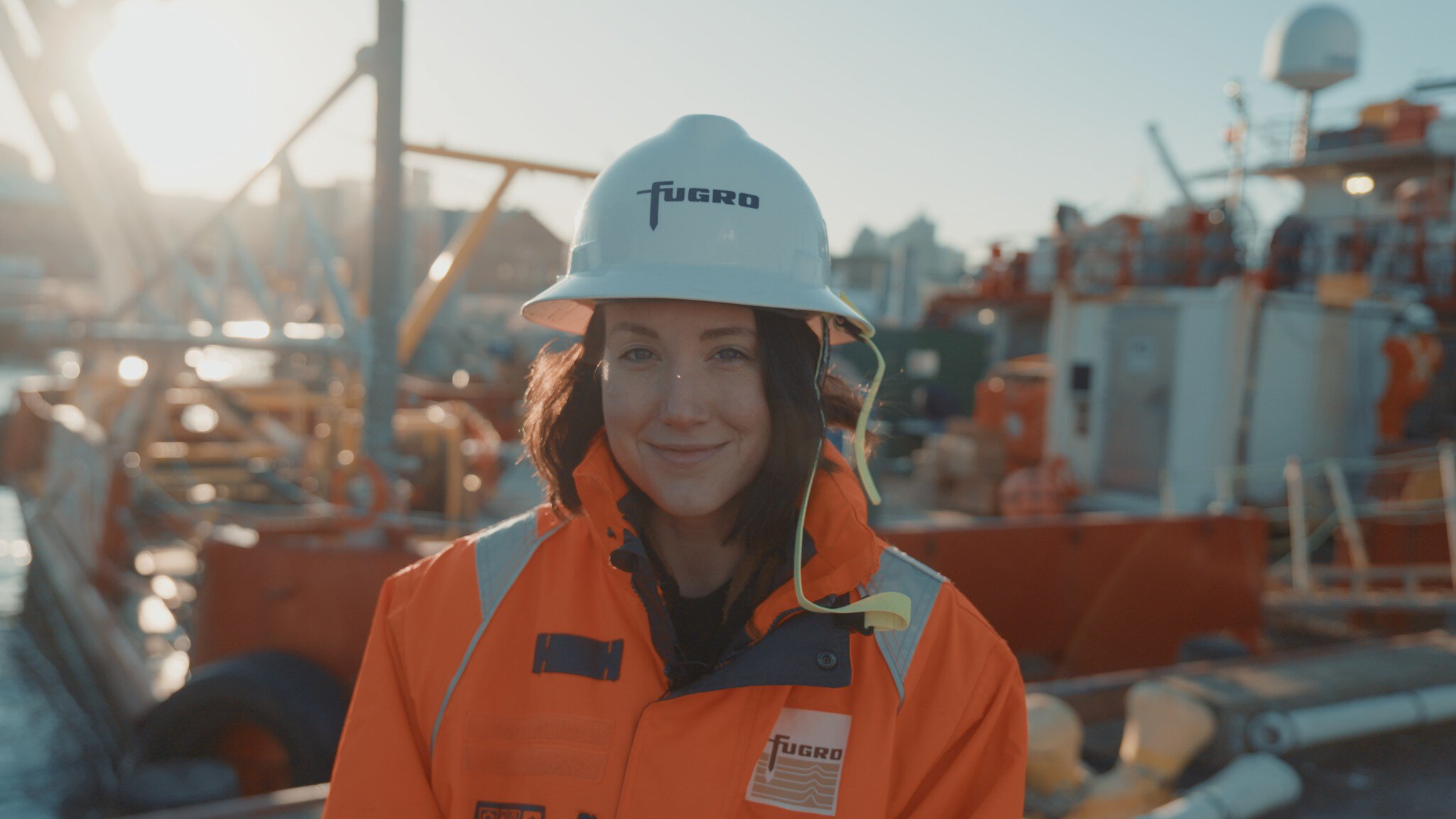 Careers
Come join us
Exciting challenges. Unforgettable experiences. Work that matters. These are a few of the things you'll find at Fugro. Will you join our global team?
View vacancies