Ana Clara, Geophysicist
"I'm intrigued by the ocean, I adore it. In this role I get to spend time with- and learn more about the ocean. Every single day!"
Nootdorp, the Netherlands
"I used to see Fugro vessels in Guanabara Bay, in Brazil. I always found it a really nice company and fantasised about working for them. After I completed my studies I investigated where I could work and actually got a role as a Geophysicist in Fugro!"
An interesting balance
I spend most of my time in the office. But I feel very happy that every once in a while we get the chance to go onto one of the vessels and face some adventures in the offshore environment. As a Geophysicist I look at the seafloor. Sometimes we get to deploy some equipment from the back deck and other times I will be looking at the screen to check the quality of the data. We do the quality check for the data ourselves as well, and I prepare the maps, which are the final deliverable to the client.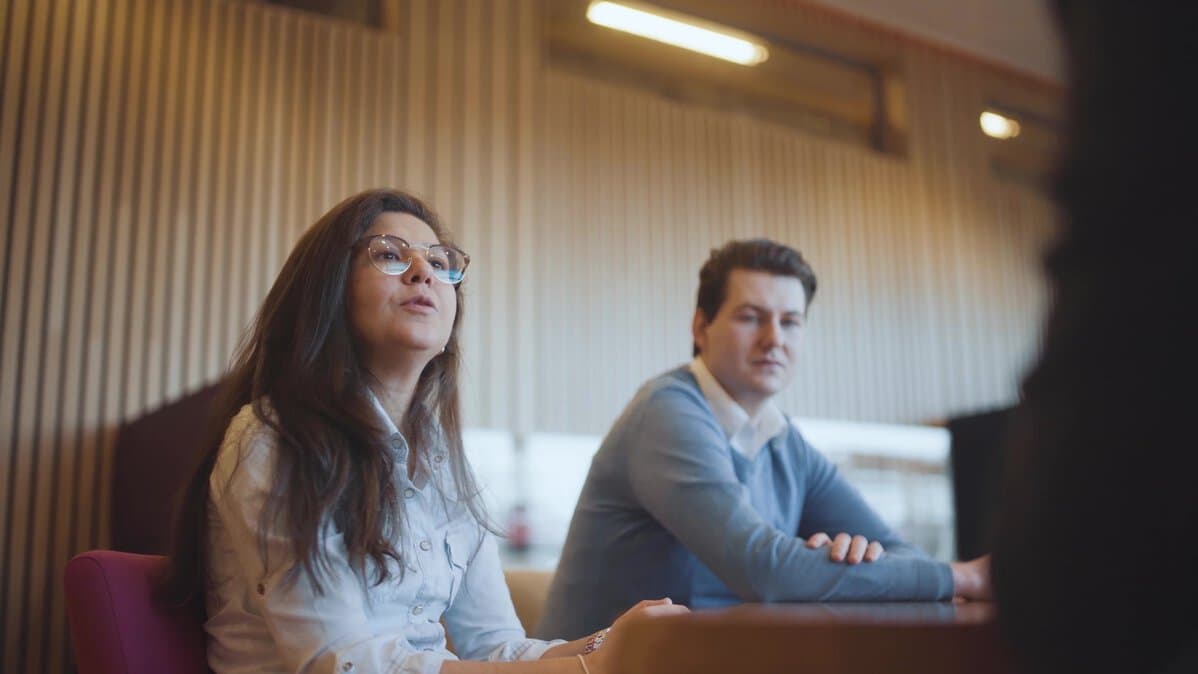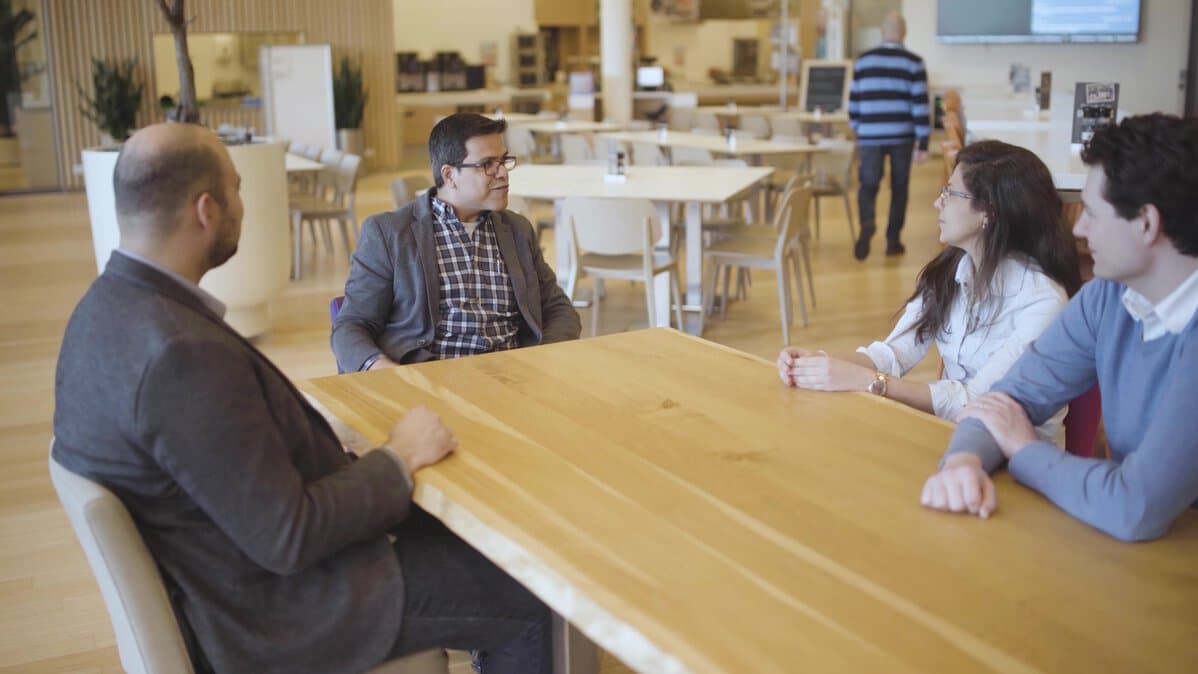 Discussing recent experiences with peers from the U.Gro programme
Every day a new discovery
I am exactly in the place I want to be right now. I know it's a cliché, but I love my job! Every day is a new discovery for me. I learn or see something new and gain a lot of experience. I have a mentor in Fugro who is not a geophysicist, he has a geo-technical background. I chose him as a mentor because I also want to learn more about geo-technics, after all I am also an engineer. It's a great way to make sure I keep learning, even outside of the scope of my own work.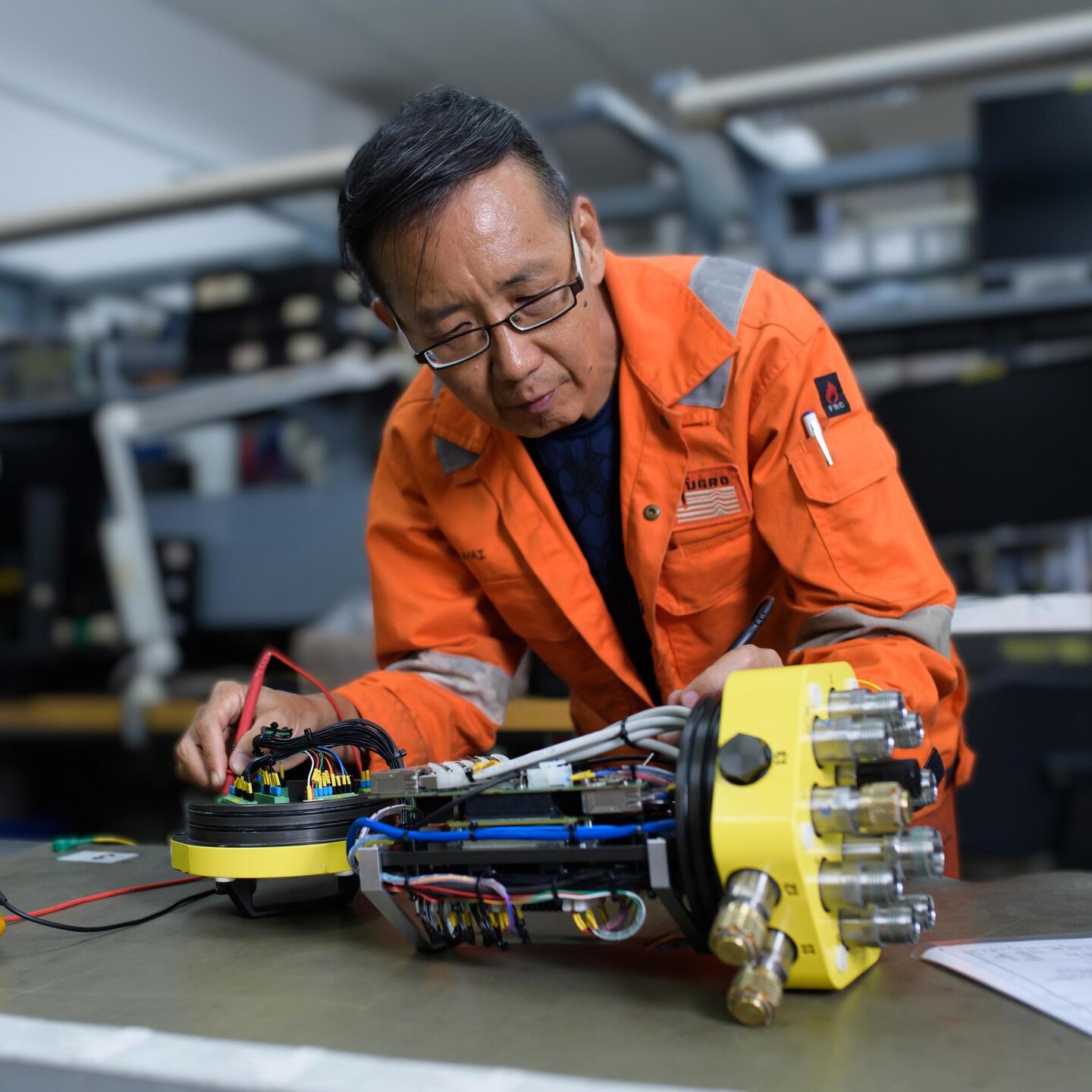 Diversity
We are committed to diversity and inclusion in the workplace.
At Fugro, we know that our people are the key that unlocks our success.
Discover more