Innovation
An innovative approach to slope mapping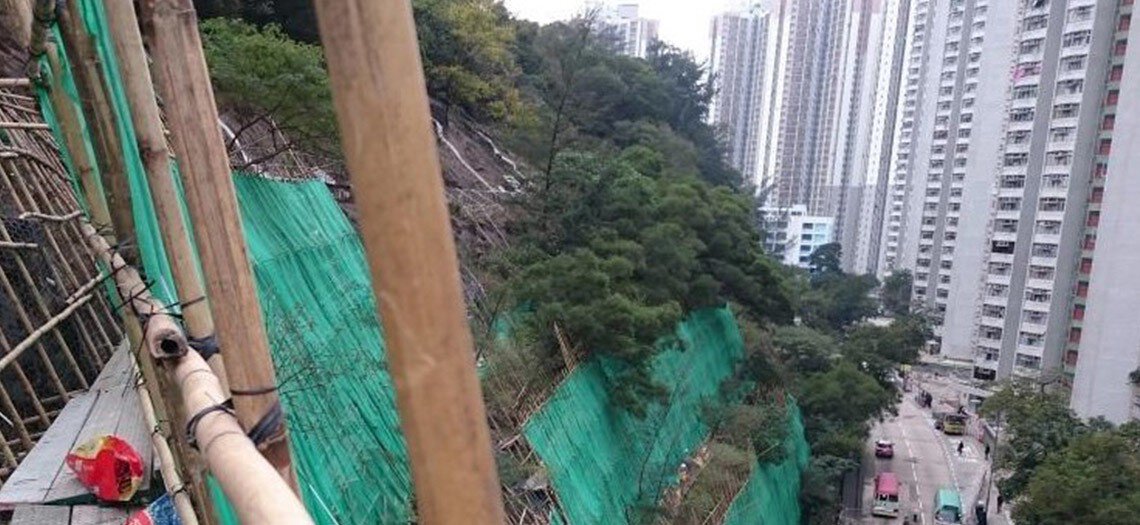 Fugro develops an innovative 'slope safety' approach to engineering geological mapping.
Fugro's renowned 'can do' thinking ensured maximum safety for citizens recently during preparation for a large infrastructure project in a highly urbanised area of Hong Kong.
Faced with the challenge of rock joint mapping a 40 m high by 500 m long cut slope, Fugro successfully took an unusual approach to he project. Instead of removing and then replacing the 20,000 m2 of existing wire safety mesh on the slope as would normally happen, it was left in-situ during the geological mapping, reducing both public safety risks and costs.
Avoiding removing the mesh dramatically decreased the risk of rock fall in a heavily used carriageway and pedestrian thoroughfare in the Lam Tin district of Kowloon East.
"A simple yet innovative approach applied to a big and difficult task."
Carlton Hall
Site Investigation Manager, Fugro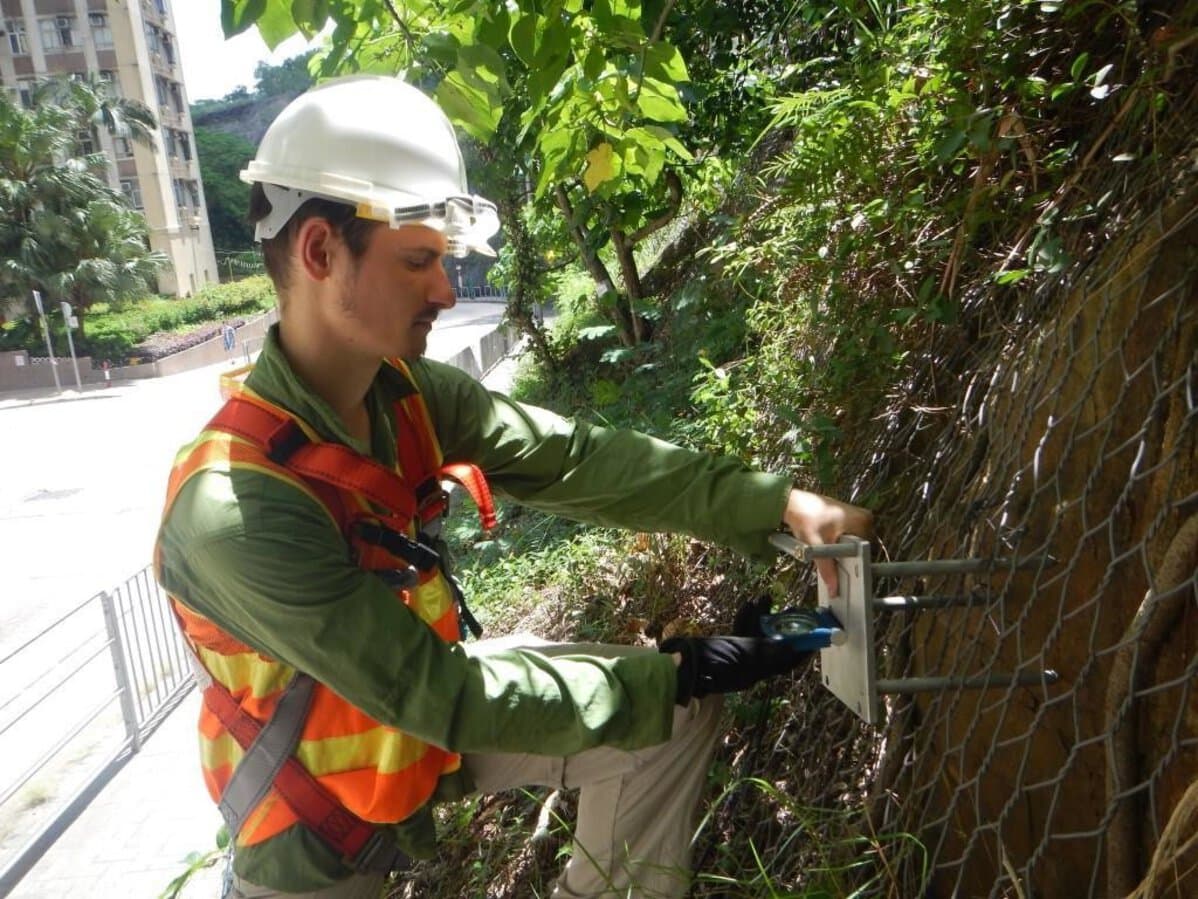 A geoconsulting team of geological engineers and engineering geologists built two new tools based on a conceptual design by Fugro director, Kenneth Chan. The specially-built tools – a tripod-style device and a plane extender – enabled repetitive and systematic measurements of joint surfaces to be made through the wire mesh.
Getting agreement to use the new tools required proof of concept trials with the Hong Kong Government's Geotechnical Engineering Office.
Kenneth Chan commented: "It took time for Fugro's geologists to get used to handling them, but they did a great job in difficult circumstances, especially when working on scaffolding at height."
Carlton Hall, Fugro Site Investigation Manager, added: "The project was a great example of Fugro's innovative approach to problem solving.
"The experience gained gives our company a real competitive edge for future work in Hong Kong and around the world – and is a benchmark example of slope safety applied to works."
Did you know?
Fugro's innovative rock joint mapping tool ensured maximum safety of more than 35,000 Hong Kong people daily.